"Unlock the Healing Power of Manual Therapy: Your Path to Pain Relief and Improved Mobility!"






Do You Suffer From Pain as a Result of an Injury, Illness, or Surgery?
Is Manual Therapy Painful?
No, it's not. Instead, it is extremely effective at relieving pain!
Manual therapy, a hands-on, safe technique, is used by physical therapists to move stiff joints and soft tissue. It is, in other words, a therapeutic technique that aids in treating edema, restraint, joint mobilization, and mobility improvement. We use it for orthopedic patients and athletes at our sports injury clinic.
Many first-time physical therapy patients anticipate a painful or unpleasant treatment. These assumptions are incorrect– manual therapy is both non-invasive and painless. The best part is that no potentially dangerous medications are involved in this treatment.
Our physical therapists are medical professionals familiar with the human body's inner workings. You'll leave your first appointment with our physical therapist feeling better and more optimistic about the future of your treatment.
Many patients report seeing results after only one session.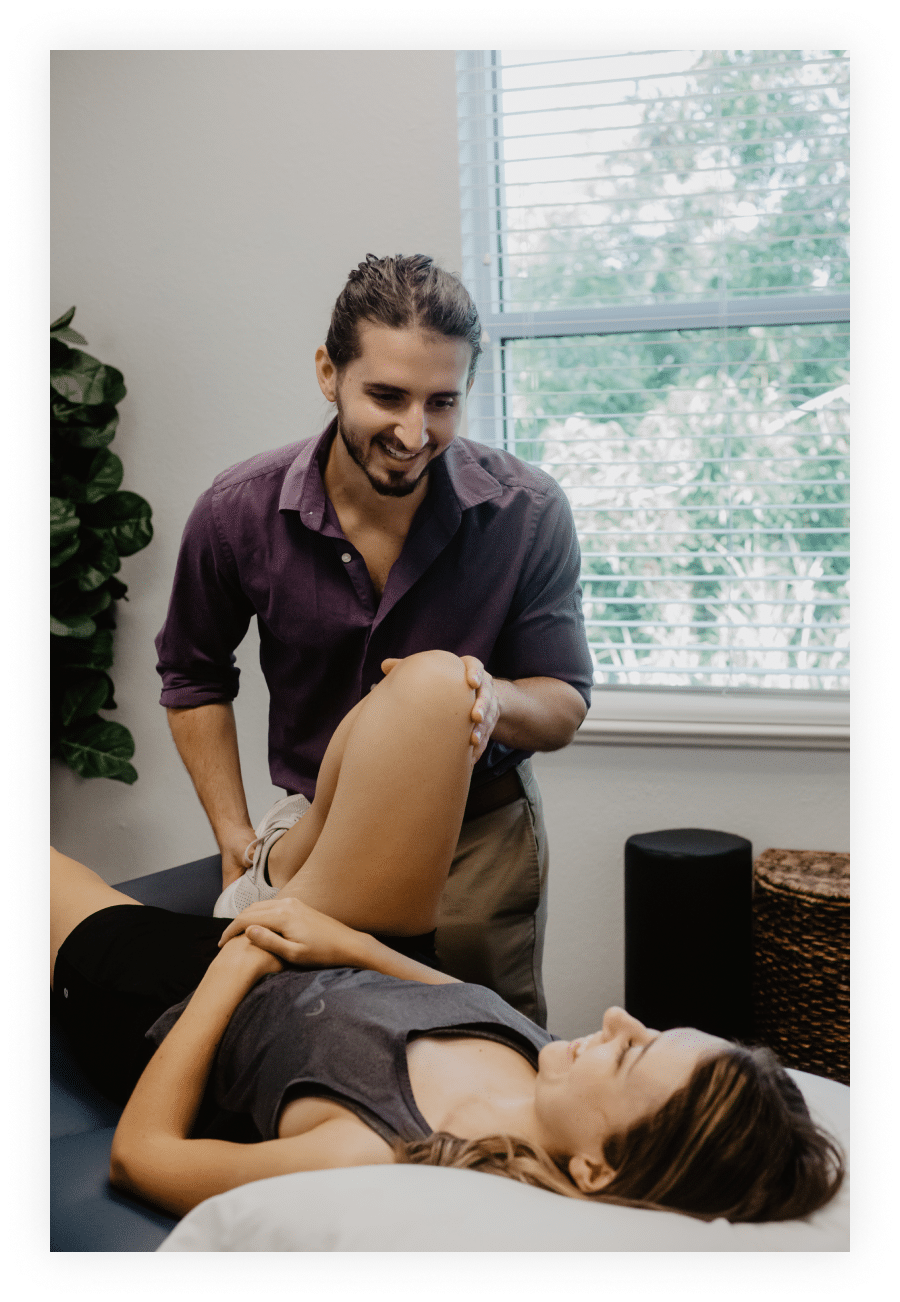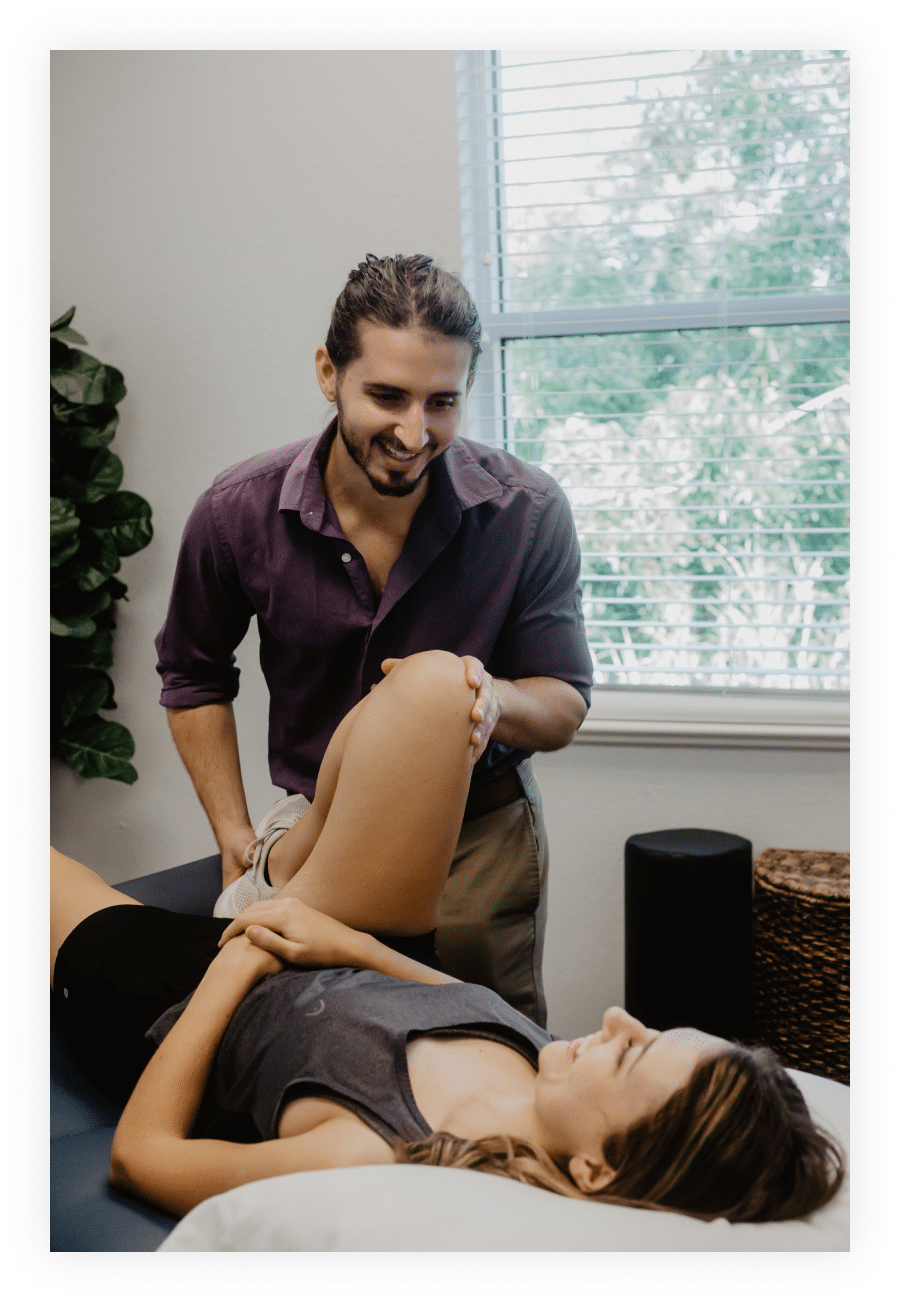 Common Conditions That Manual Physical Therapy Can Help With
Get a Copy of Dr. Scott's Book
Unlock the secrets to lasting pain relief and optimal health with a complimentary copy of Dr. Scott Gray's acclaimed book, "Fixing the Cause & Not the Symptoms." Explore the groundbreaking Gray Method™ and discover how it can help you regain your mobility and vitality.
Gain valuable insights into the root causes of your pain and discover effective strategies to address them

Avoid common mistakes made by patients and ensure a complete recovery

Regain control of your life, even when others have told you that nothing can be done

Learn more about our approach the Gray Method to address the most common MSK disorders.
The Different Types of Manual Physical Therapy We Offer
Back In Motion Physical Therapy & Performance in Fort Myers, Cape Coral & Estero, FL will relieve your pain using a variety of therapeutic techniques. Here are a few popular manual therapy treatments:
Your therapist at Back In Motion Physical Therapy & Sports Performance can then break up scar tissue and adhesions that appear as a result of inflammation or damage. By increasing blood flow to the muscles and soft tissues, soft tissue massage can aid in healing.
Get in Contact With Us Today About Manual Physical Therapy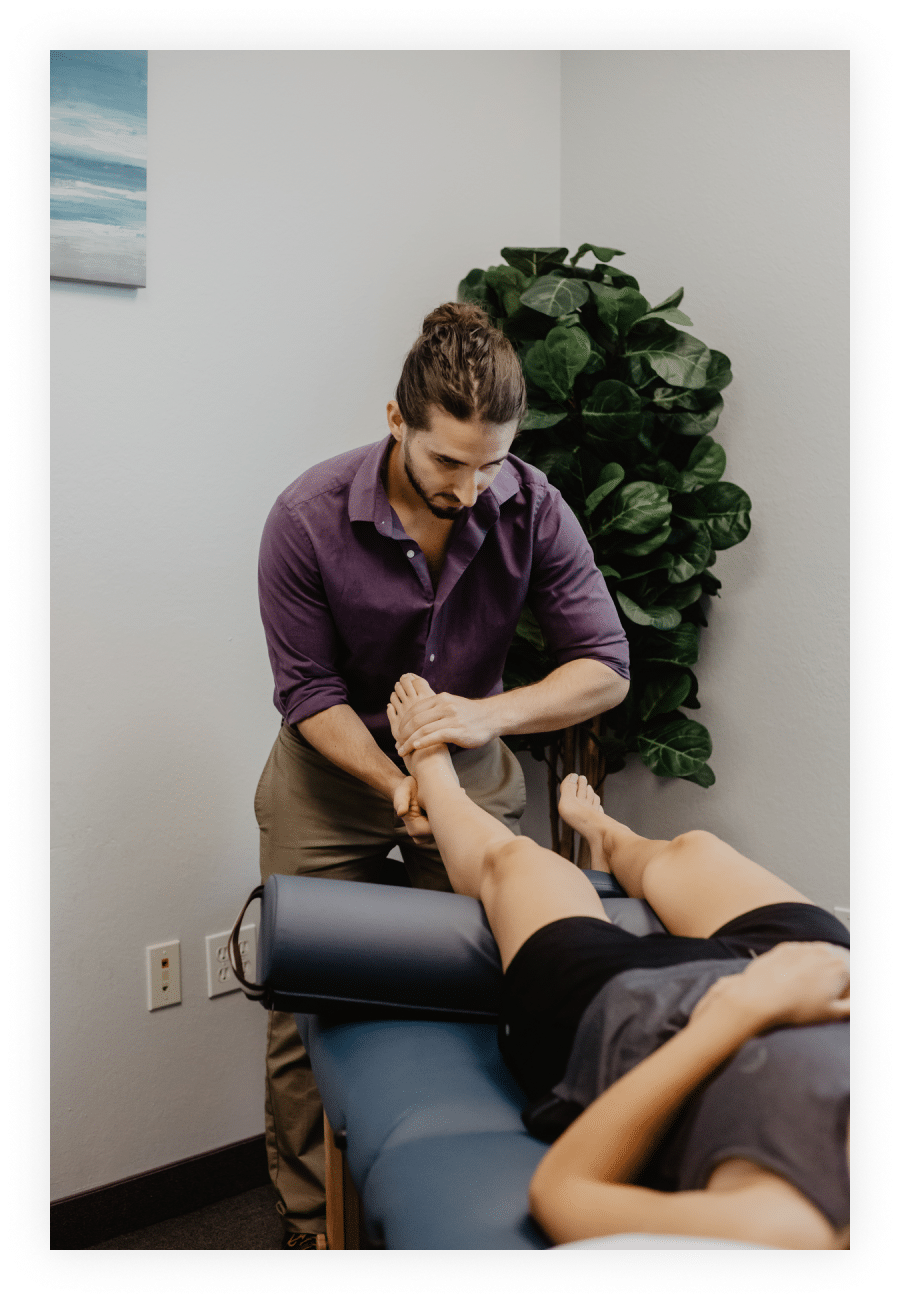 Here's What Others Are Saying About Our Treatment Programs
Dry Needling/Shoulder Pain
Former Mayor of Fort Myers
Here's How Most People Start Their Journey Towards Getting Back in Motion