Where Our Fort Myers Personal Training Program is Located
If you're in search of a personal trainer in the Fort Myers area, you've come to the right destination! Whether your goal is weight loss, enhancing strength, or achieving your optimal fitness level, our team of dedicated fitness and personal trainers is here to guide you. Our primary location at 9724 Commerce Center Ct, Fort Myers, FL 33908, is where we provide personalized training and fitness services to help you reach your fitness aspirations.
Personal Training at Our Fort Myers Facility
Address
9724 Commerce Center Ct
Fort Myers, FL 33908
Hours
Mon-Thu: 7AM-7PM
Fri: 7AM-5PM
Sat:  8AM-12PM
Our Personal Training Program Is Your Path to Getting Back on Track!
When you find that your clothes aren't fitting any better, or when you notice a decline in your strength and energy levels, it can often feel like an insurmountable challenge.
Rest assured, you're not alone in facing these difficulties – many of our clients face this all too common struggle.
Maybe you tried a multitude of disappointing diets…

Maybe you invested in home gym equipment that merely collected dust…

Maybe you followed along with some of those "at-home" video programs on your iPhone…

Maybe you paid for a gym memberships that either remained unused or yielded zero results
That's where our personal training program comes in.
Our personalized personal training program at Back in Motion Physical Therapy & Performance excels in addressing the confusion often associated with generic diets and workouts.
With our expert guidance and tailored approach, you'll overcome the confusion and experience sustained motivation and progress, ultimately leading to your ideal body and health.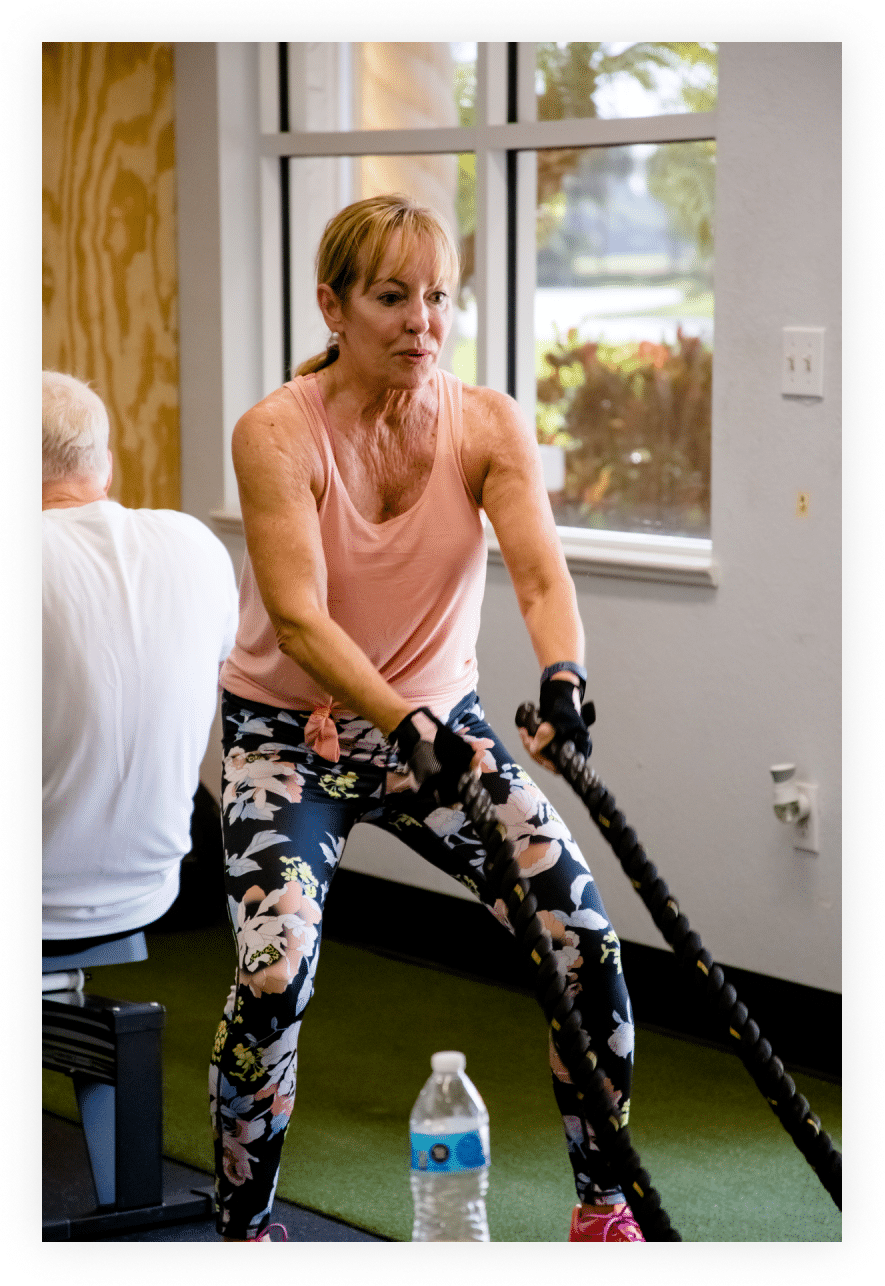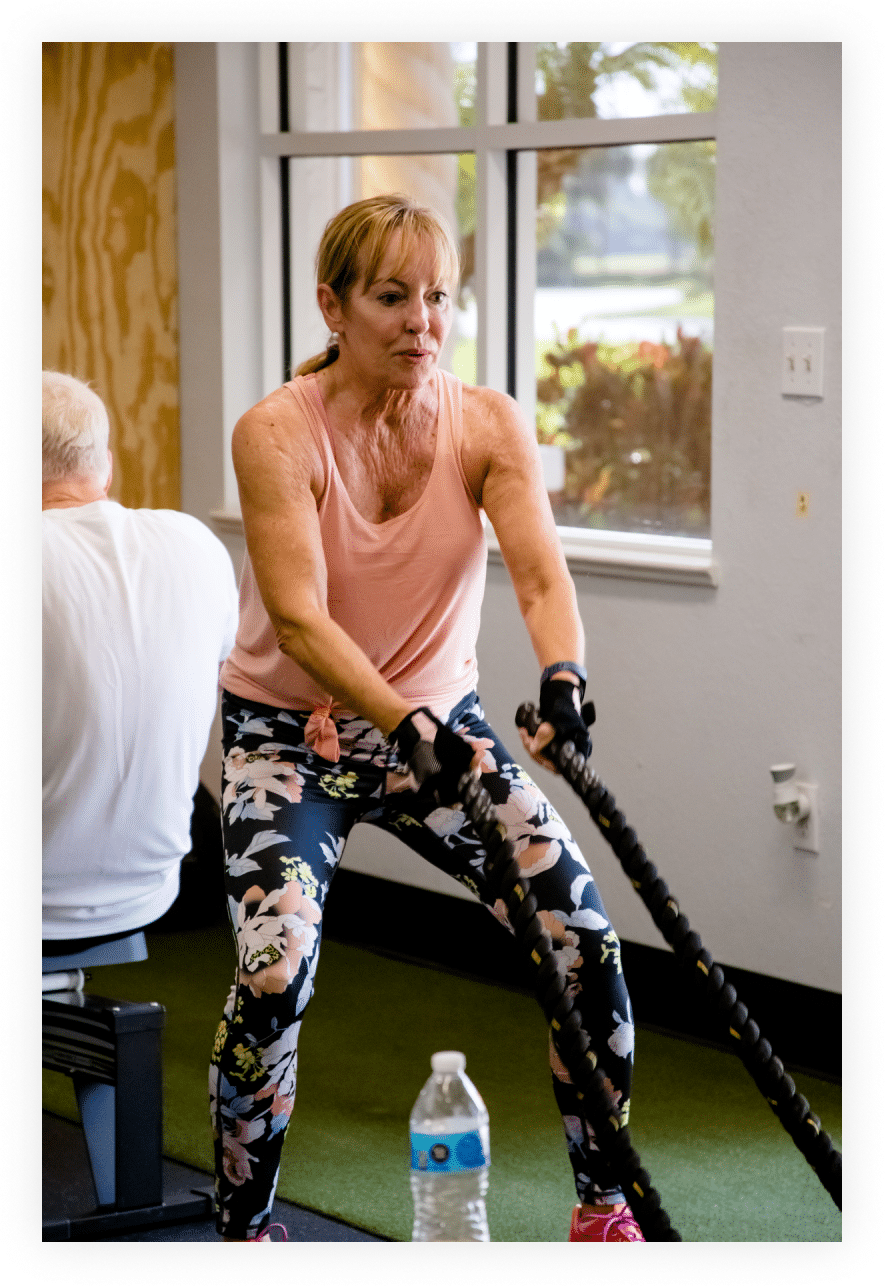 Meet Your Fort Myers Personal Trainers
Meet Ashley, the heart and soul behind Back in Motion Physical Therapy & Performance. She dedicates herself to guiding her clients towards their best health and wellness every week.
Coach Katy is the lead personal trainer and coach at Back in Motion. She specializes in helping active adults achieve their ideal health and body with an eclectic approach.
Here's What Others Are Saying


"If this worked for me, this can work for you, too!"
"This place is unlike working with a generic trainer, it's the NEXT level. My coaches continue to mix things up but also keep me safe. They're always ensuring I am doing the exercises correctly and encouraging me. I would high recommend this place!"
"I lost over 30 lbs in 6 months."
"Investing in my health was the BEST decision I ever made, and I can't thank Back in Motion enough. They've taken the guesswork out for me."
Your Health is Too Important! Contact Us Now About Our Personal Training Programs.
Ready to take that important step toward achieving your ideal health and body? Our personalized training program is here to support you on your journey, no matter your fitness goal, we're confident that we can assist you in reaching it.
Please keep in mind that our schedules tend to fill up quickly, and it's rare for clients to leave once they experience the benefits of our program. As a result, we operate on a first-come, first-served basis. Don't miss your chance to prioritize your health and well-being.
Contact us today to secure your spot and embark on a transformative fitness journey with us if:
You're Tired of Not Feeling or Looking the Way You Want

You're Tired of Having Little to No Energy

You Don't Have the Strength You Once Had

Your Health Appears to Spiraling Out of Control

You've Been Told to "SLOW DOWN" and Accept Your Currency State

You're Tired of Dieting or Trying Fad Diets That Don't Work

You're Looking for a Positive and Supportive Culture

You're Looking for an Expert Rather Than a Generalist and…

You're Ready to Implement and Be Coachable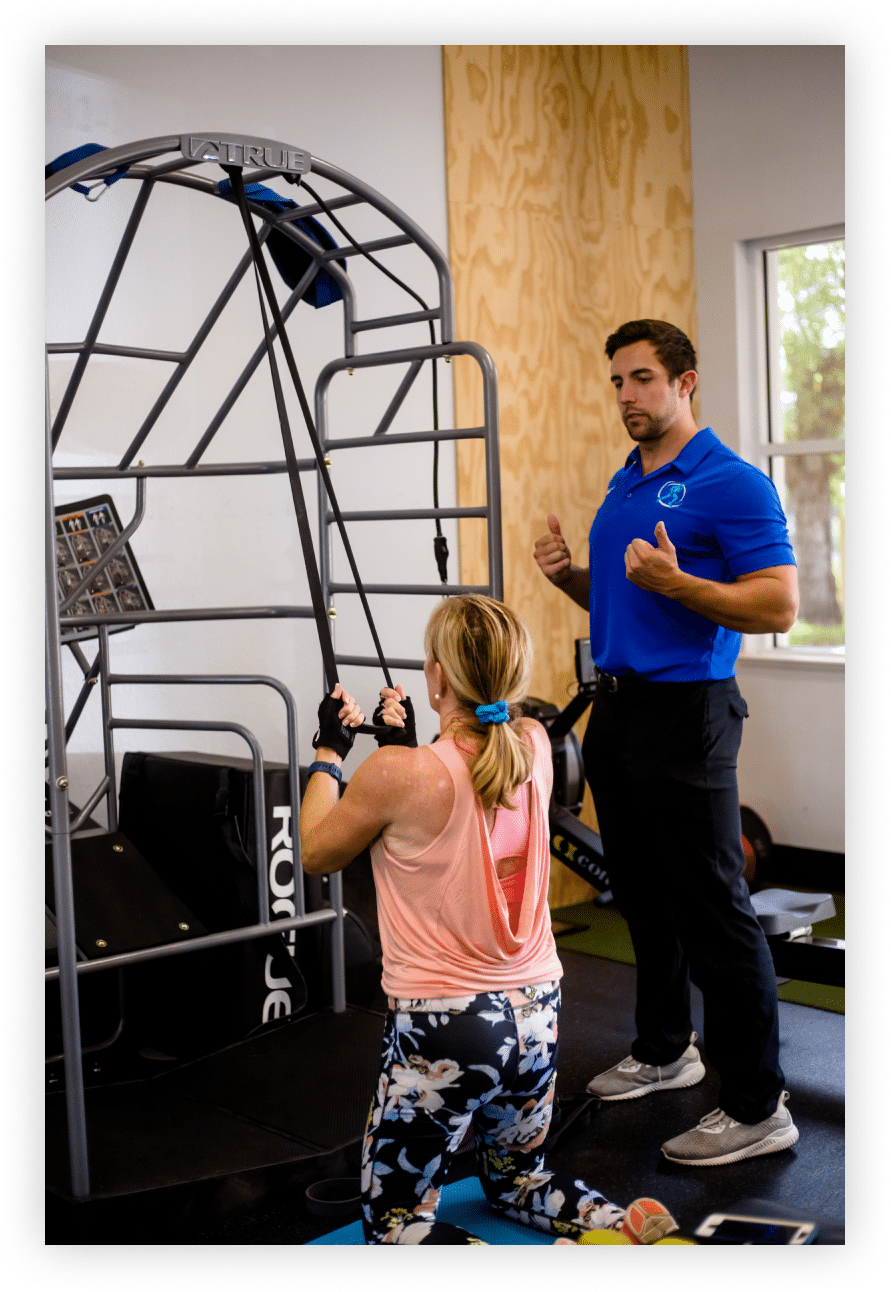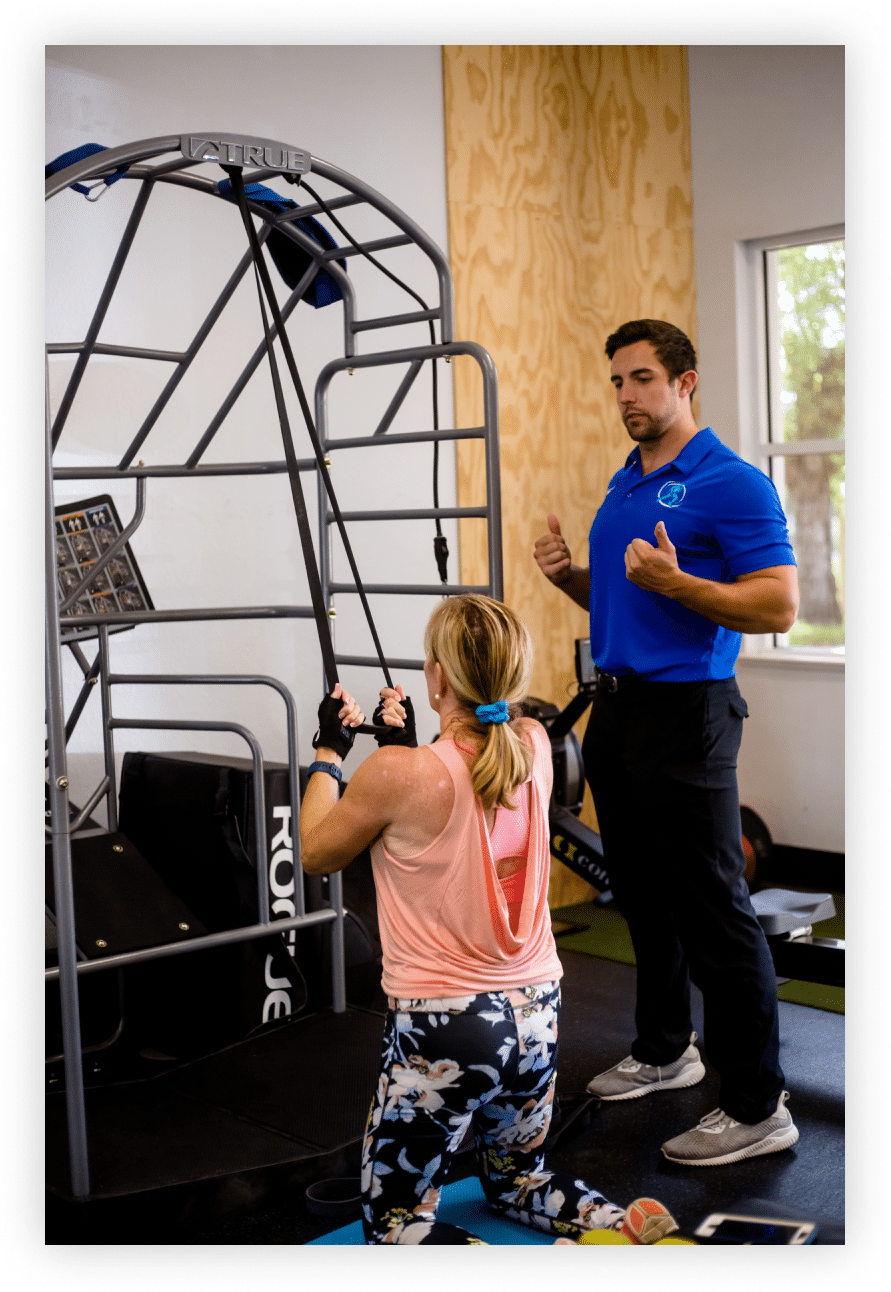 FAQ About Our Personal Training Programs
Here's How Most People Start Their Fitness Journey at Back in Motion…