Experiencing Pain in Your Tailbone But Don't Know What to Do About It?
If you've ever sat down or bent over and felt shooting pain in your tailbone, you may have felt confused. It's not every day that we feel discomfort in this area! Tailbone pain, also called coccydynia or coccygodynia, typically will disappear on its own within a few weeks or months, however, it does have the potential to become a chronic issue.
Thankfully, you don't have to wait the pain out. Pelvic floor therapy can help relieve this kind of discomfort in adults and children through several techniques.
The Benefits of Seeing a Pelvic Floor Therapist:
Pelvic floor therapy is an advanced and innovative treatment approach designed to address pelvic floor and pelvic girdle issues. Through various techniques, this therapy enhances the strength, mobility, and overall functionality of the pelvic floor, hip, core, and reproductive systems. By targeting the root causes of these problems, pelvic floor therapy offers effective solutions and empowers individuals to overcome their pelvic health challenges.
What Causes Tailbone Pain:
Tailbone pain occurs in or around the bottom of the spine, or the coccyx. This specific type of pain can be caused by many factors, including trauma to the coccyx after a hard fall, sitting for too long on a hard surface (chairs, floors), joint changes due to age, or childbirth.

Pain in the tailbone is usually described as feeling dull or aching, but it can become unbearable sharp while sitting or getting up from a seating position to a standing one. It may also become difficult to go to the bathroom, and intercourse may be painful as well. Tailbone pain can cause complications with menstruation. Children may also have issues with bowel movements as a result of a coccyx injury.

If you're unsure whether or not you've sustained an injury to your tailbone that is causing you pain, it's a good idea to get checked out by a medical professional to determine what the issue might be!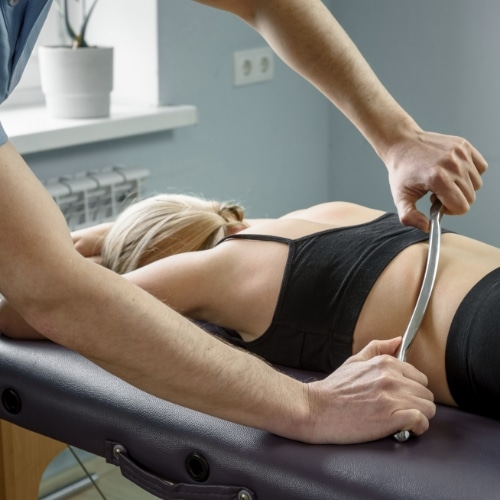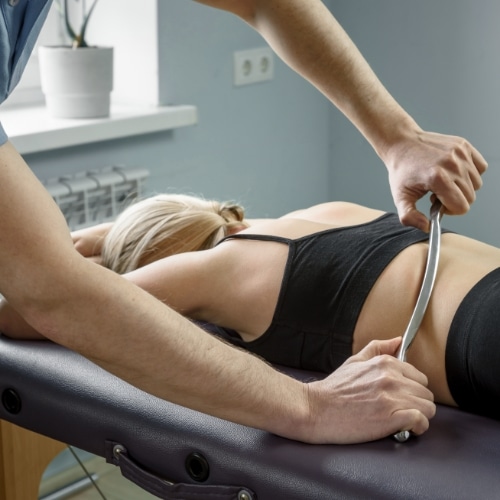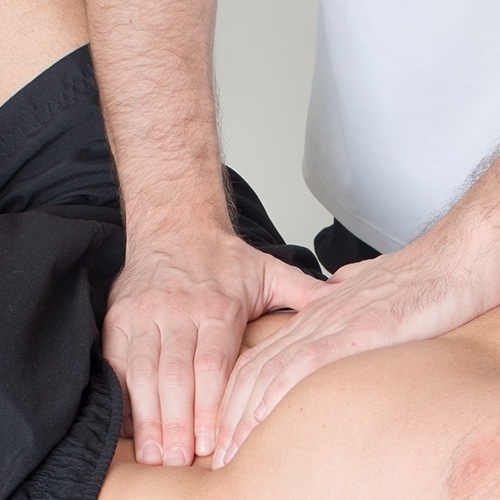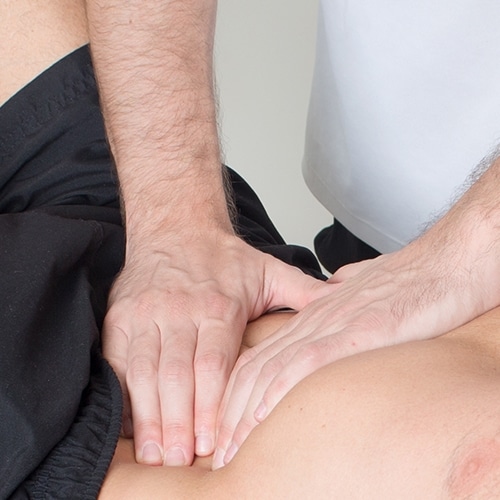 How Can Pelvic Floor Therapy Help Treat Sacral & Coccyx Pain?
Pelvic floor physical therapy can benefit patients struggling with coccyx pain in many ways. Here at Back In Motion Physical Therapy & Performance in Fort Myers, Cape Coral physical therapy & Estero, FL, our skilled therapists can show you or your child how to do pelvic floor relaxation techniques. These may include methods such as deep breathing while completely relaxing your pelvic floor (as you would while going to the bathroom.)
A pelvic floor specialist can help determine what the underlying cause is contributing to your pain problem. They know how to properly assess sacrococcygeal joint movement to ensure that there are no abnormalities or complications.
Your pelvic floor therapist may recommend mobilization treatments for your tailbone, especially if you've suffered from a fall. They may also recommend ice and heat treatments, pelvic floor relaxation techniques, and yoga poses you can perform to relax your hip muscles.
If you or your child have coccyx pain, don't wait until it becomes unbearable to seek help. The earlier you begin treatment at Back In Motion Physical Therapy & Performance, the better your overall outcome will be and the quicker you'll be able to return to a comfortable life.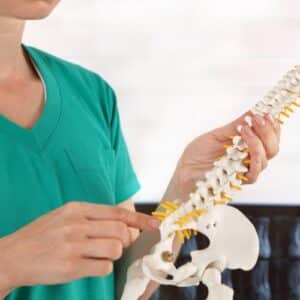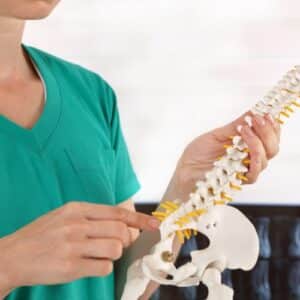 The Pelvic Floor Conditions We Treat
Do You Need Pelvic Floor Therapy  But Don't Know Where to Start?
Download our Free Report: "32 Questions of Pelvic Floor Physical Therapy Answered Truthfully"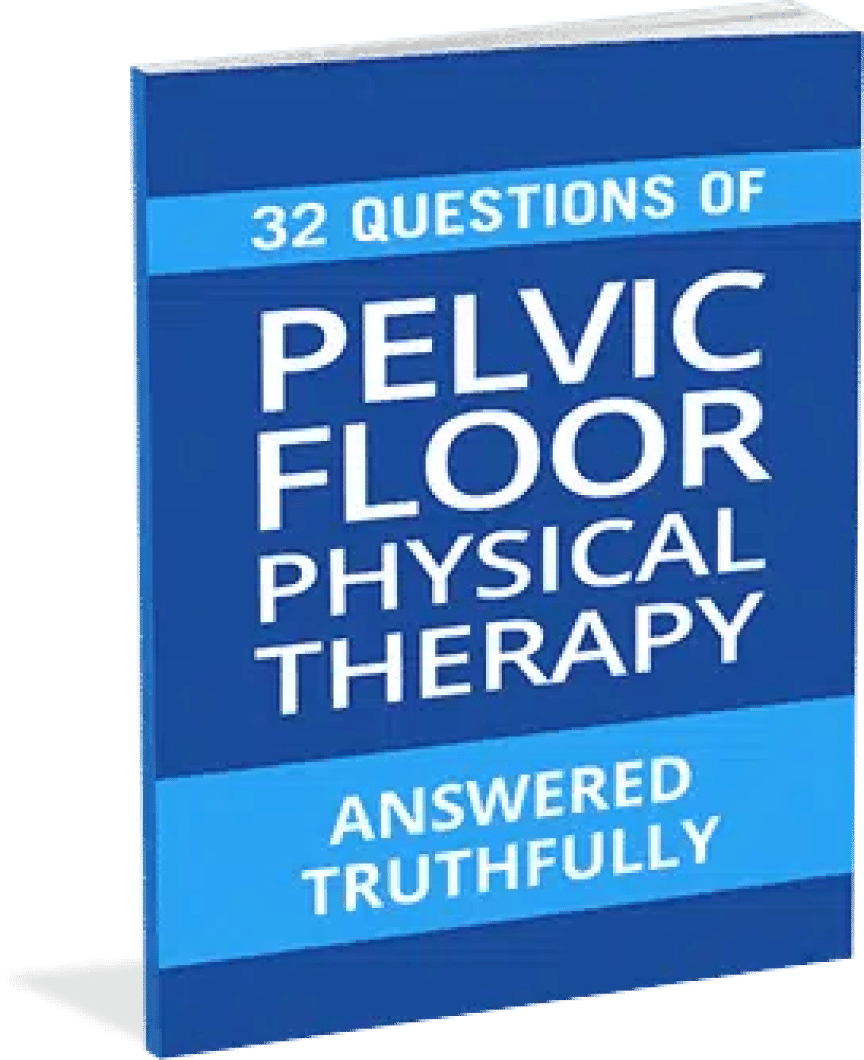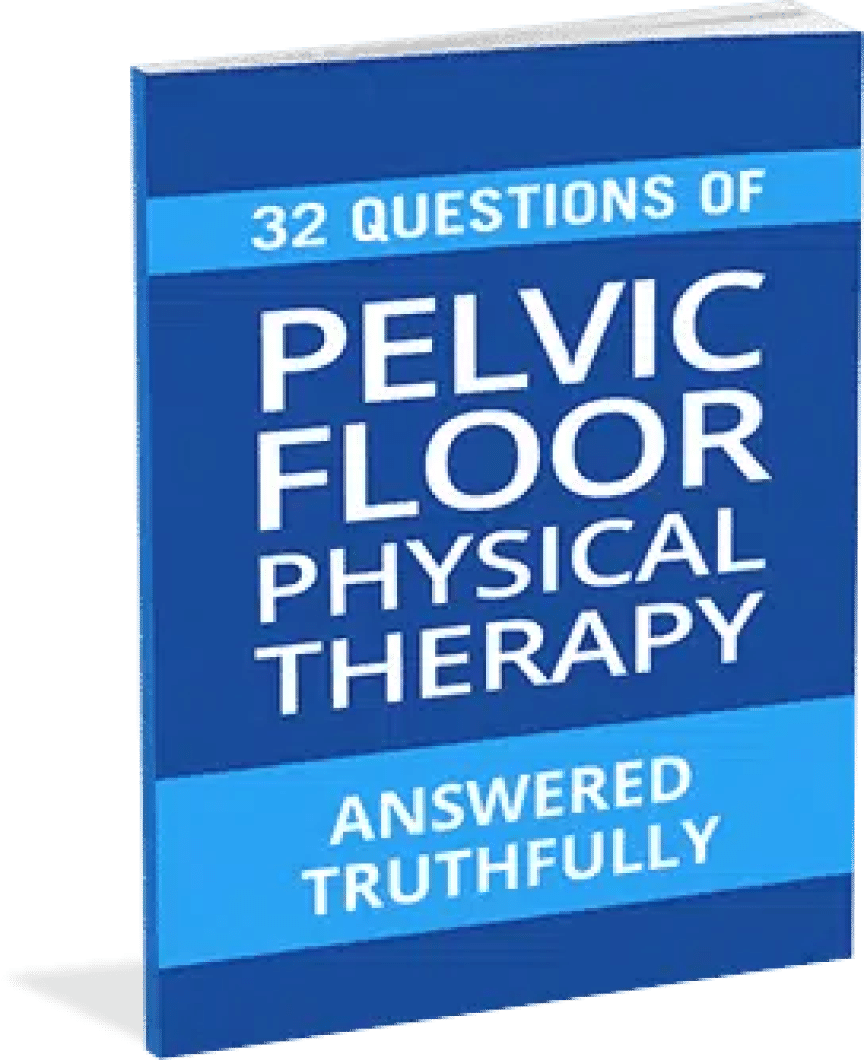 Download this Report Now If:
Why Kegel exercises can make you worse and why they're not for everyone

How do I know if I need pelvic floor physical therapy?

What can I expect during a pelvic floor physical therapy session?

How long does a typical pelvic floor physical therapy treatment plan last?

Are pelvic floor physical therapy sessions painful?

Will I need to undress during my pelvic floor physical therapy session?

How often should I attend pelvic floor physical therapy sessions?

Can pelvic floor physical therapy help with urinary incontinence?

Does insurance cover pelvic floor physical therapy?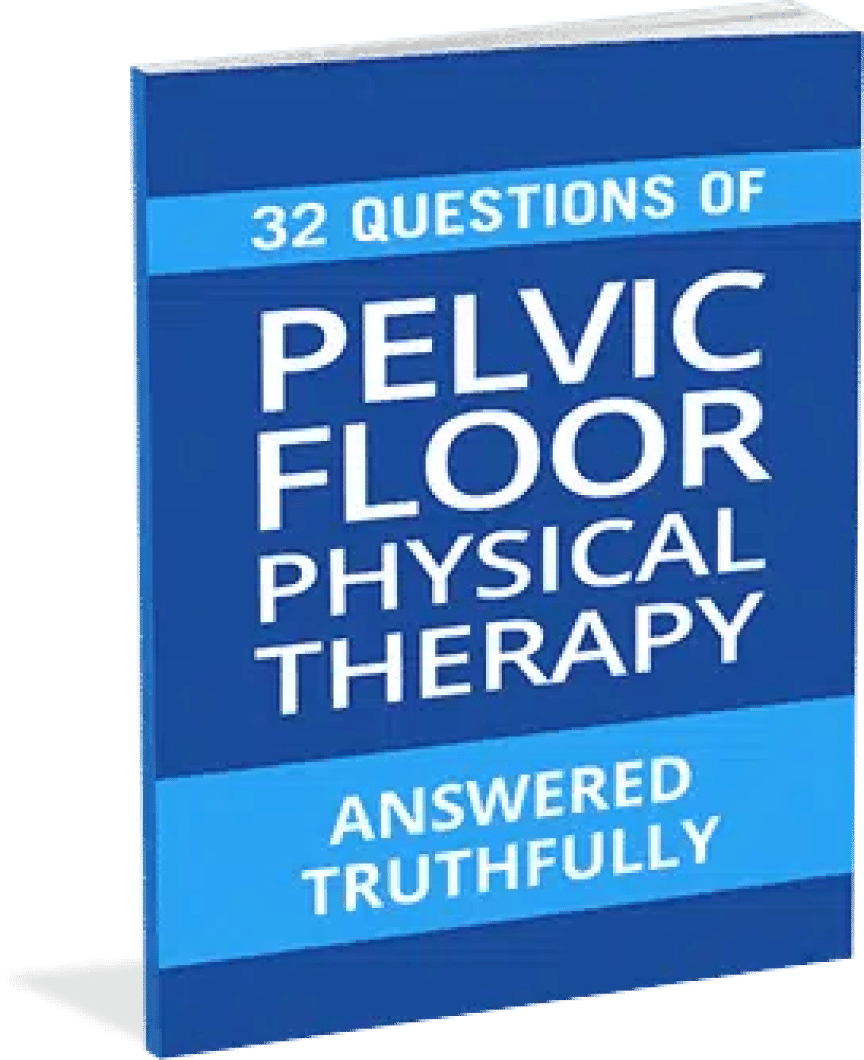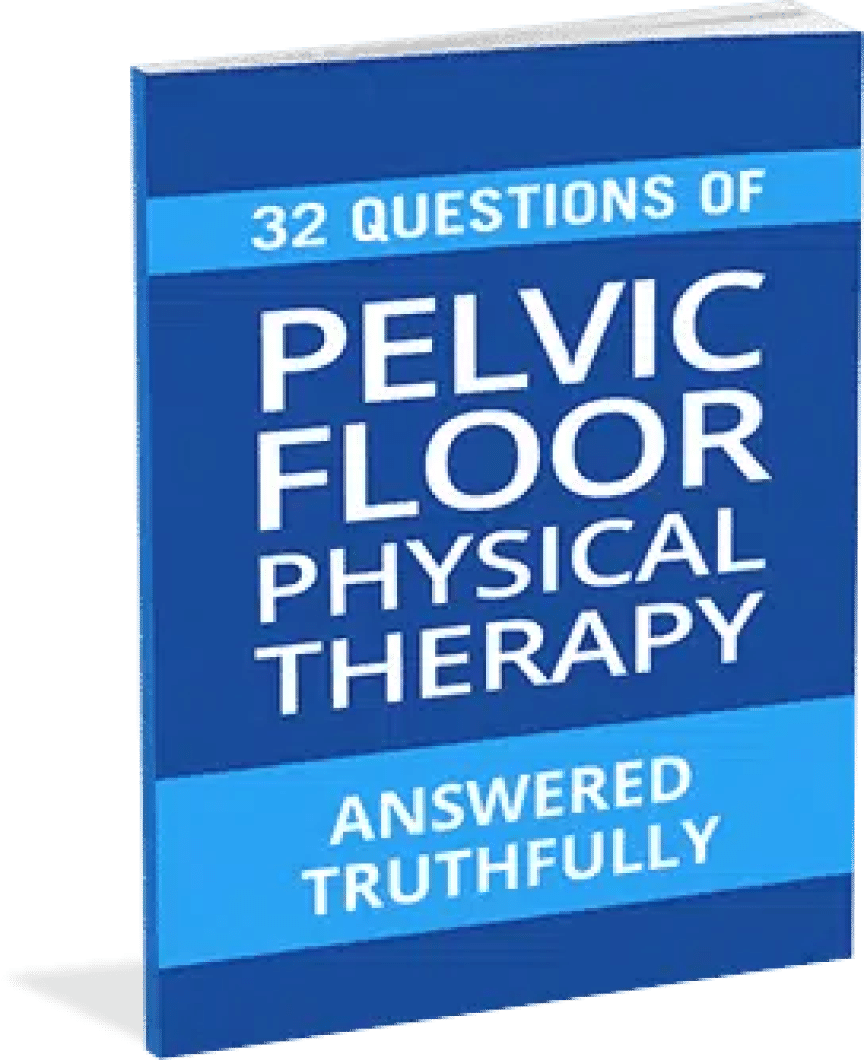 Our Approach to Treating the Sacrum & Tailbone- We Fix the Cause & Not Just the Symptoms
We use various treatments and techniques to assess and treat the pelvic floor and girdle. Once we've ruled out that it's not stemming from your lower back or hips or that you don't have any red flags, we'll proceed with our pelvic health assessment and treatment.
Just like our primary form of treatment, the Gray Method, used for all other musculoskeletal pathologies, we'll be trying to detect the underlying reason for your pain or symptoms. In the pelvic floor, it's usually no different than any other area of the body except it is in different but is more sensitive and private.
We Provide the Following treatment Methods:
Manual Therapy & Manipulation

Functional Exercise & Strengthening

Blood Flow Restriction Training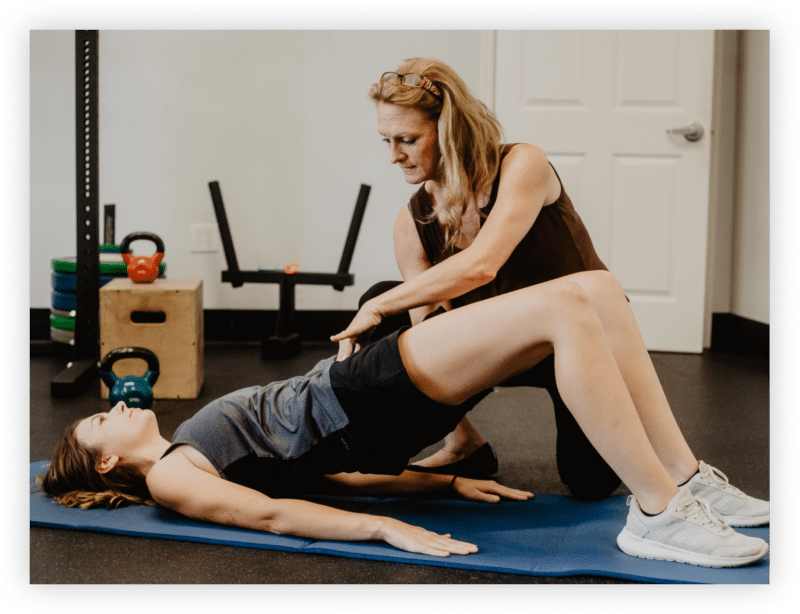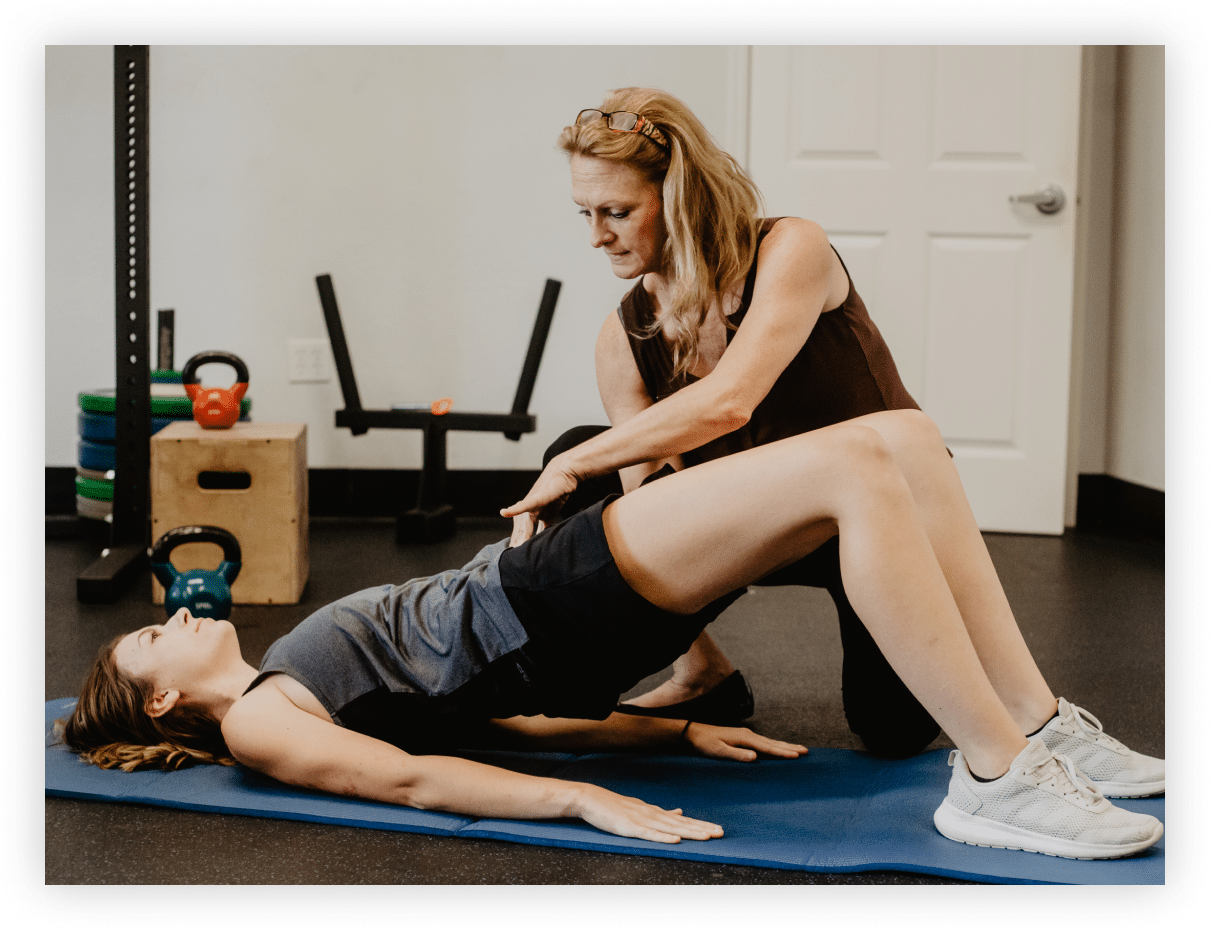 Here's How We Can Help Get to the Root Cause of Your Sacral & Coccyx Pain – The Gray Method
Let's face it; most treatments for Sacral & Coccyx Pain just don't cut it.
Many medical providers focus solely on treating the symptoms, overlooking the root cause of the problem. While painkillers, injections, and surgery may have their place, they shouldn't be the default options for Sacral & Coccyx Pain treatment.
At Back in Motion Physical Therapy & Performance, we believe in a holistic approach that goes beyond temporary fixes. We are proud to introduce the Gray Method, a comprehensive and personalized approach to Sacral & Coccyx Pain relief.
We understand that each patient's Sacral & Coccyx Pain is unique, and so is our treatment.
Our primary goal is to uncover the underlying reason behind your Sacral & Coccyx Pain and address it effectively.
We steer away from simply masking the pain with medication or advising you to rest indefinitely. Instead, we provide education, self-care strategies, and expert guidance to empower you in your journey to a pain-free life. Our mission is to help you find long-lasting relief and regain control of your health and well-being.
So, if you're tired of conventional treatments that fall short, join us on this revolutionary path to balance disorder recovery.
Watch the quick video below to get a glimpse of how the Gray Method can transform your life and provide the relief you've been searching for. Let's work together toward a pain-free future!
Meet Your Pelvic Health Therapists
Our Pelvic Health Treatment Success Stories
"I was told nothing could be done but after manipulating my sacrum and coccyx, I was CURED!"
Brian B – Cape Coral, Florida


Here's How Most People Start Their Journey…