Stop Being Frustrated With Your Golf Swing…
As a passionate golfer, you know that a great swing is the key to success on the course. But what happens when your swing feels off, and you can't seem to find your rhythm? Frustration sets in, and your game suffers. That's where we come in.
At Back in Motion Physical Therapy & Performance, we understand the pain points that golfers like you face when seeking that perfect swing. We've seen the disappointment in your eyes when shots veer off-course or lack the power and precision you desire. But fret not, because our professional golf swing analysis is here to turn your game around.
Our team of experienced golf instructors and cutting-edge technology will meticulously analyze every aspect of your swing. From the club path and face angle to your body alignment and weight distribution, we leave no stone unturned. Through detailed video analysis, launch monitor data, and expert insights, we'll pinpoint the areas where your swing can be improved.
Say goodbye to guesswork and frustration. With our golf swing analysis, you'll gain a deep understanding of your swing mechanics and the adjustments needed to achieve optimal performance. We'll provide you with a personalized improvement plan tailored to your unique strengths and challenges.
Don't Rely on "Luck" to Improve Your Golf Swing…
Picture this: you step up to the tee, full of anticipation and excitement. You swing with all your might, only to see your ball slice off into the rough, far from your intended target. The frustration builds, round after round, as your swing inconsistencies persist. But here's the harsh reality: if you don't address these issues, they'll continue to haunt your game, hindering your progress and stealing your joy.
Without professional golf swing analysis, you risk falling into a cycle of repetitive mistakes. Your swing flaws can become deeply ingrained, leading to a decline in performance, increased frustration, and a dent in your confidence. Think about the missed opportunities, the lost strokes, and the nagging feeling that you're not living up to your true potential on the course.
Worse yet, these swing issues can cause unnecessary strain on your body, leading to discomfort and even injury. Over time, the joy of golf can turn into a painful endeavor, forcing you to sit on the sidelines rather than enjoying the game you love.
But here's the honest truth:: it's not too late to turn the tide. By taking the proactive step of investing in professional golf swing analysis, you can break free from this frustrating cycle. 
Our expert instructors will identify the root causes of your swing inconsistencies and provide you with the tools and guidance to correct them. Imagine the satisfaction of hitting powerful, accurate shots with ease, game after game. The renewed confidence and joy that comes from knowing you're performing at your best.
FAQ's About Our Golf Swing Analysis Program
How Our  Golf Swing Analysis Works: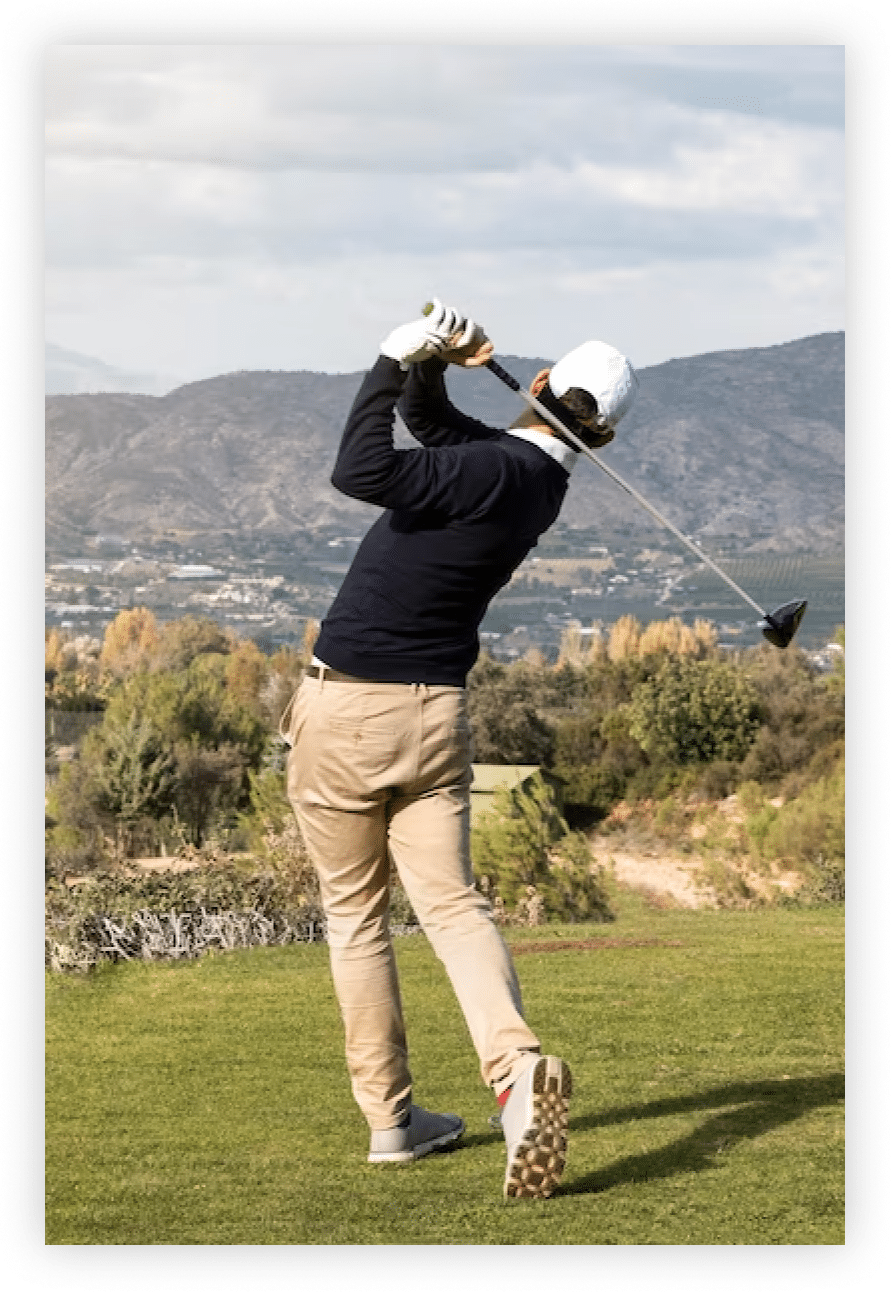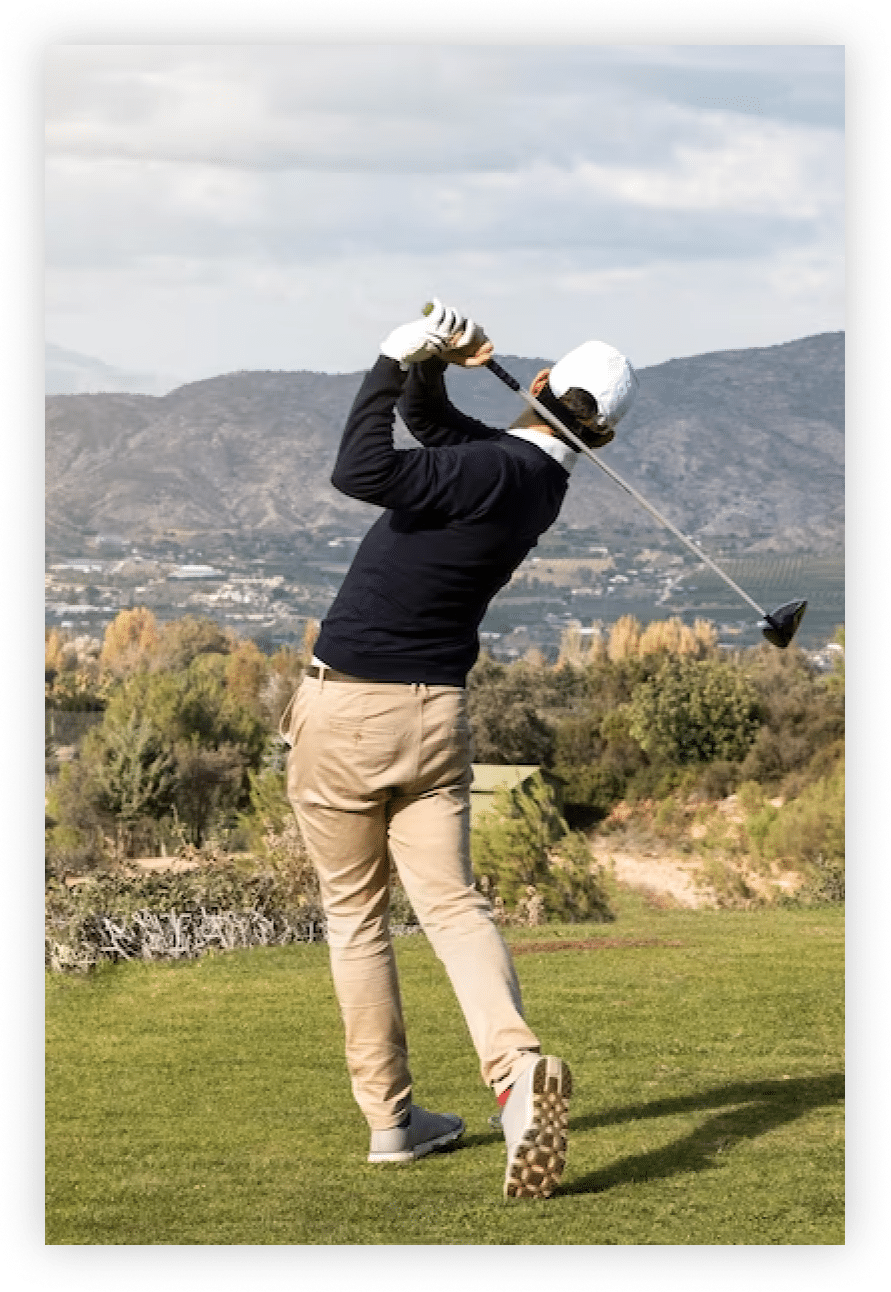 Step 1: TPI Screen &  Physical Examination
Our first step is an elite performance assessment, where we dive deep into your golf swing. We analyze every aspect, from your posture to your follow-through, using state-of-the-art technology and expert analysis. This assessment helps us identify your unique strengths and pinpoint the exact areas where improvement is needed in your body. For instance, do a limited rotation in your hip or trunk that is limiting your backswing?
Step 2: Precision Golf Swing Analysis – Objectively Measure Your Swing Faults
Next, we employ cutting-edge swing analysis techniques to provide precise insights into your swing mechanics. High-speed cameras, motion capture systems, and advanced software capture every detail of your swing, allowing us to identify flaws or inefficiencies. This analysis unveils the hidden secrets to unlocking your true potential on the course objectively. No longer do you have to guess, our system will pick all this information up objectively.
Step 3: Customized Corrective Training
Armed with a comprehensive understanding of your swing, we design a customized corrective training program tailored to your needs. Our experienced specialists will guide you through targeted exercises, drills, and techniques addressing your swing faults. With our personalized approach, you'll quickly see significant improvements in your swing mechanics and overall performance.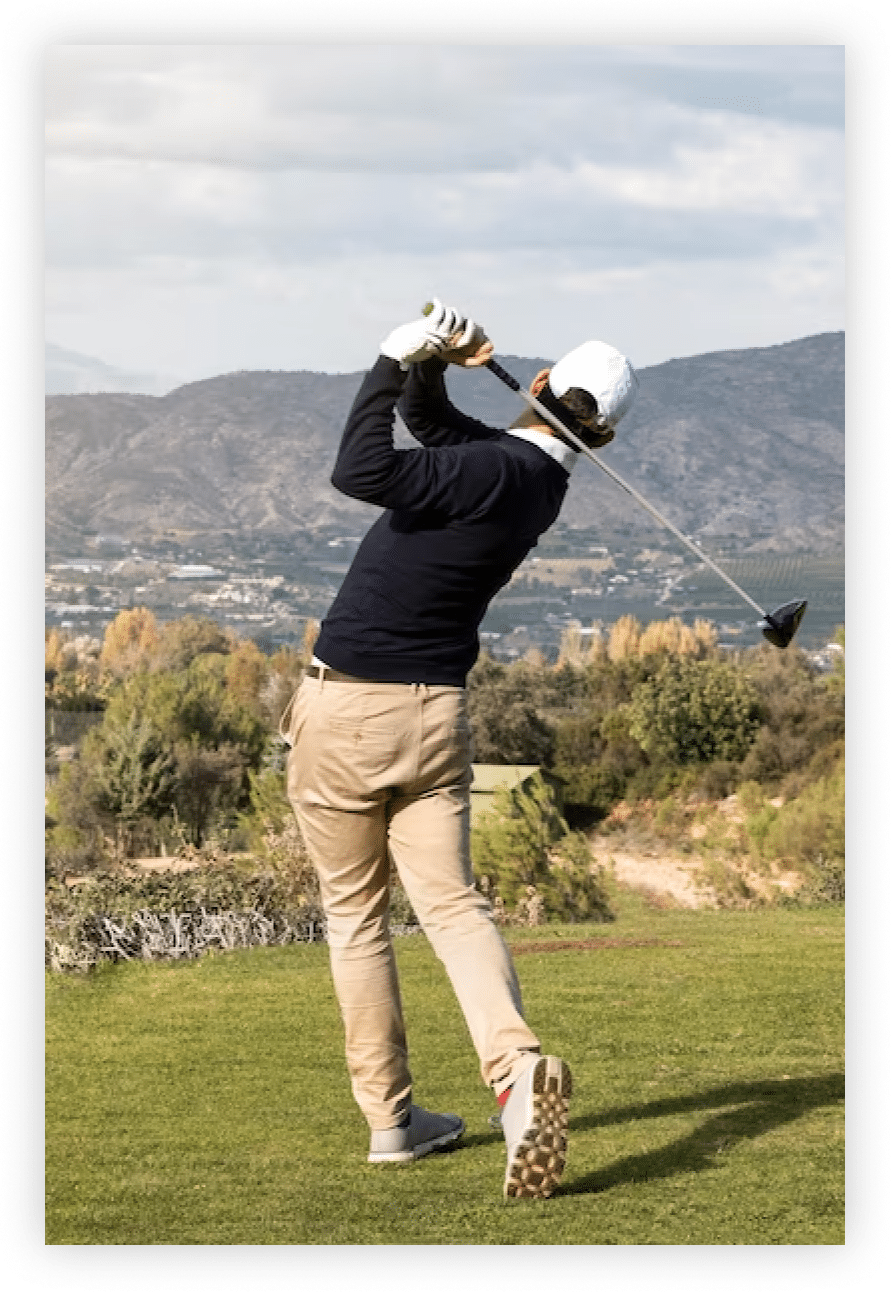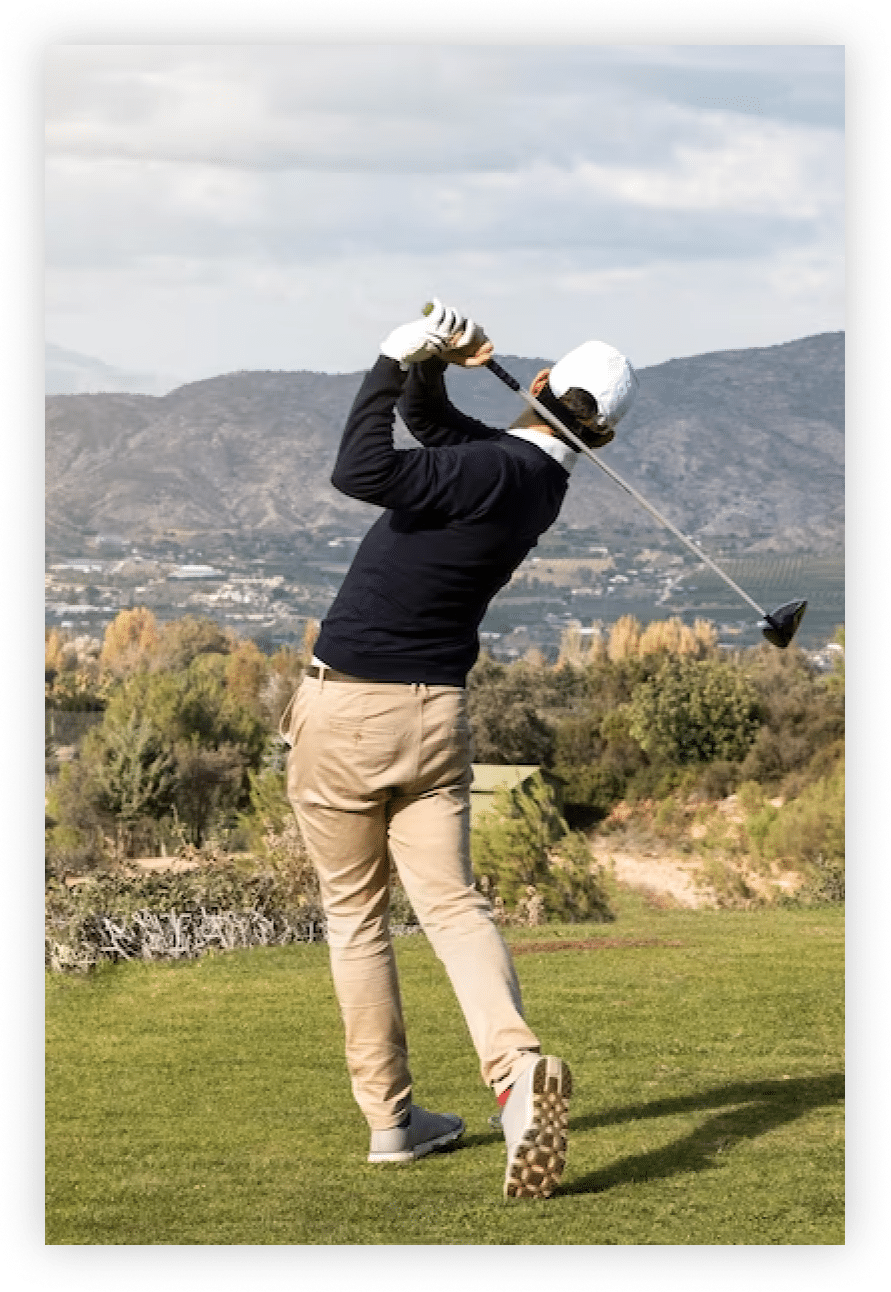 Get in Contact With Us About Your Golf Swing Today If…
You're tired of inconsistent shots and want to improve your swing consistency.

You feel frustrated with the lack of distance and power in your shots.

You struggle with accuracy and want to hit more fairways and greens.

You experience difficulty with certain aspects of your swing, such as maintaining a proper grip or posture.

You want to eliminate swing faults and develop a more fluid, efficient swing motion.

You're seeking expert guidance to analyze and adjust your swing mechanics for optimal performance.

You're ready to gain a deeper understanding of your swing through advanced video analysis and data-driven insights.

You're committed to investing time and effort into your golf game to achieve significant improvement.

You're open to learning new techniques and making necessary adjustments to maximize your potential.

You're passionate about golf and dedicated to taking your game to the next level.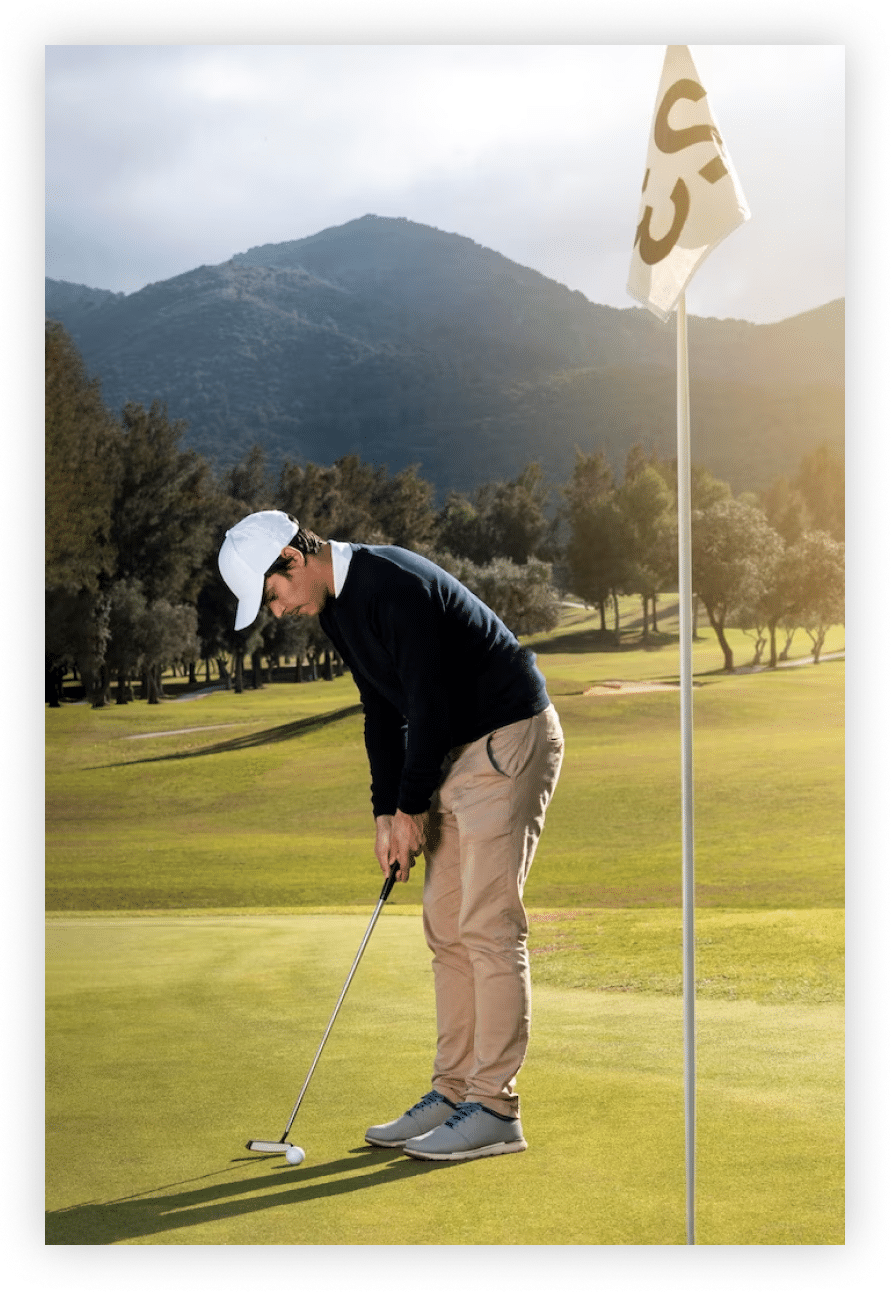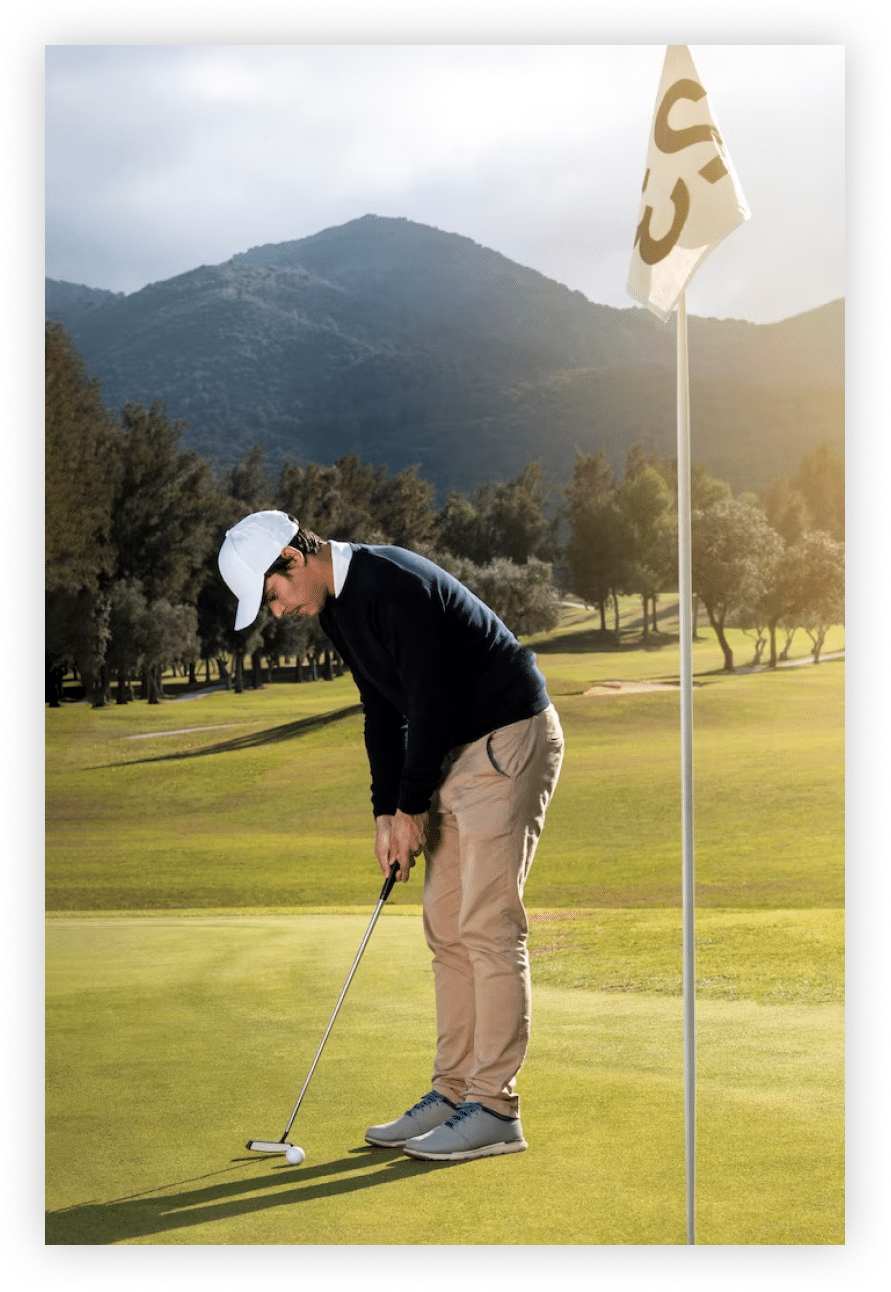 Here's What Others Are Saying About Our Golf Swing Analysis Program
Ready to Improve Your Golf Game?
Here's How Most People Start Their Journey…