Common Problems Prenatal & Postpartum Moms Face
We understand that the physical toll of pregnancy and the postpartum period can be overwhelming. From the challenges of carrying a growing baby to recovering after childbirth, we're here to address the physical pain and discomfort you may be experiencing.
Say goodbye to prenatal and postpartum discomfort. We know that back pain, abdominal pain, sciatica, and other physical issues can make your journey more challenging. But worry not! Our dedicated team of pelvic health therapists specializes in relieving these specific pains and helping you find relief.
No more struggling with daily activities while in pain. Imagine being able to move freely and comfortably without the burden of constant discomfort. Let us guide you through specialized techniques and exercises that target your specific areas of pain, providing you with the strength and flexibility you need to navigate pregnancy and postpartum with ease.
Don't let pain hinder your joy of motherhood. We provide a supportive environment where you can openly discuss your physical concerns and receive personalized care. Together, we'll develop a customized treatment plan that addresses your unique needs, helping you regain your strength and alleviate pain during this transformative time.
The Most Common Pelvic Pain Signs and Symptoms:
Pain that comes and goes (intermittent)

Pressure or heaviness deep within your pelvis

Pain while having a bowel movement or urinating

Pain when you sit for long periods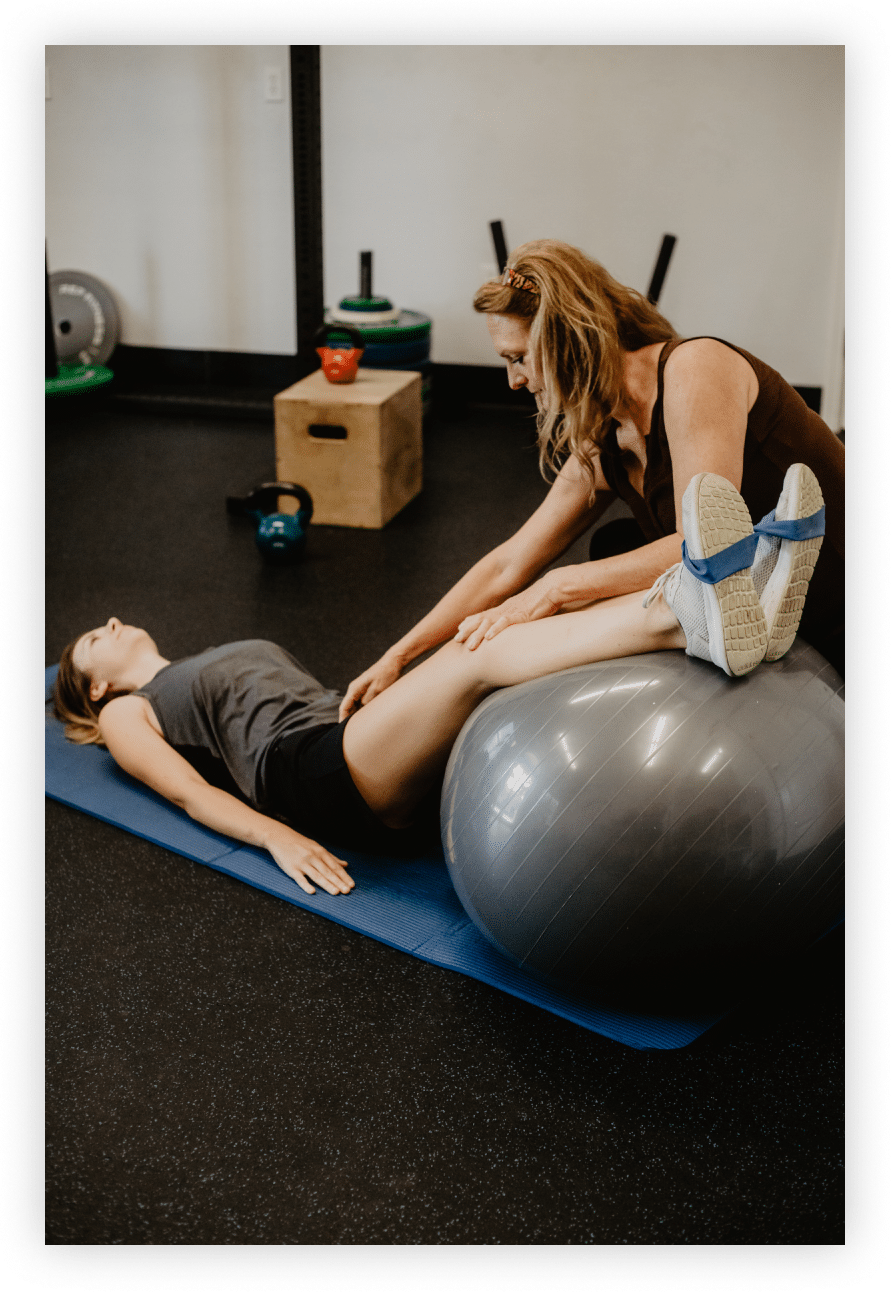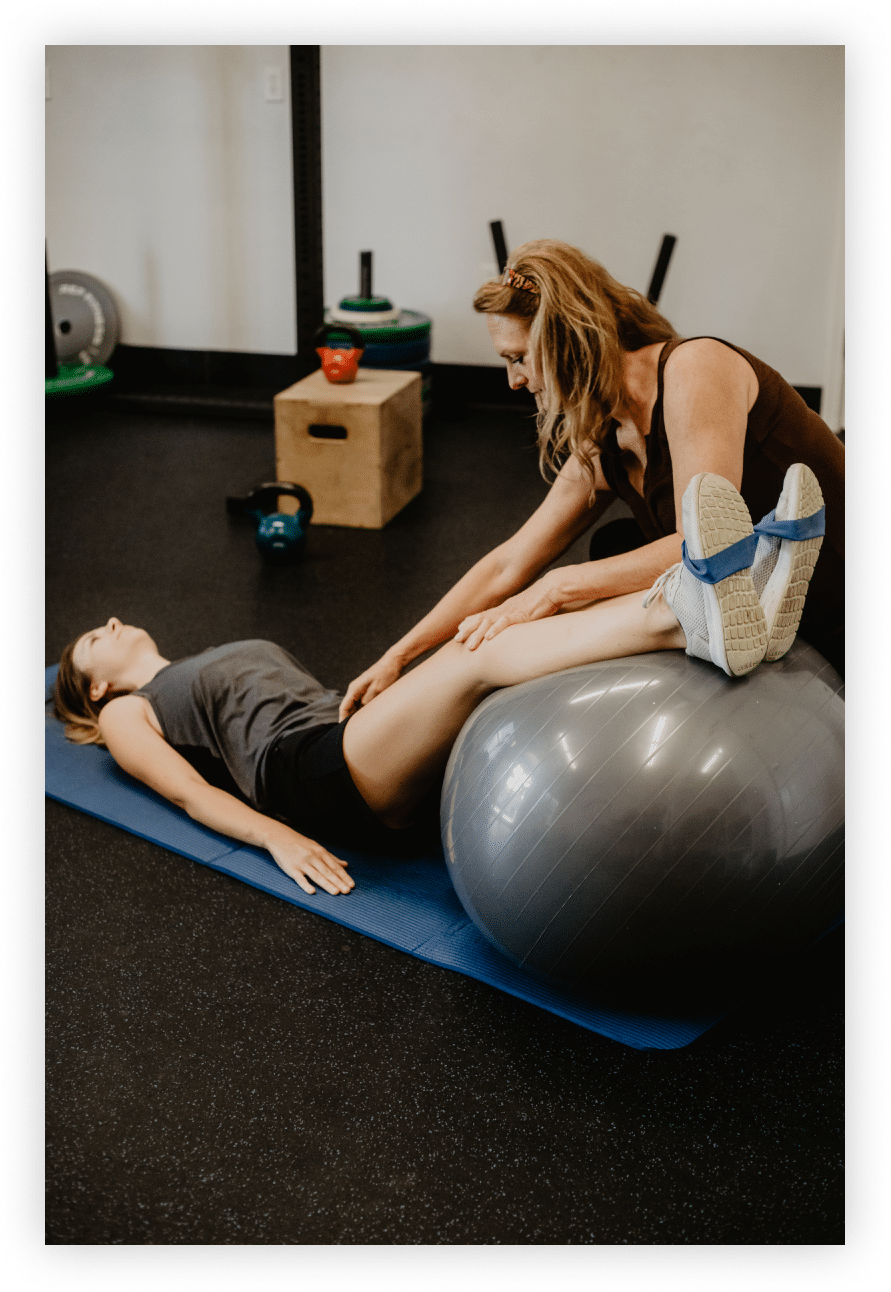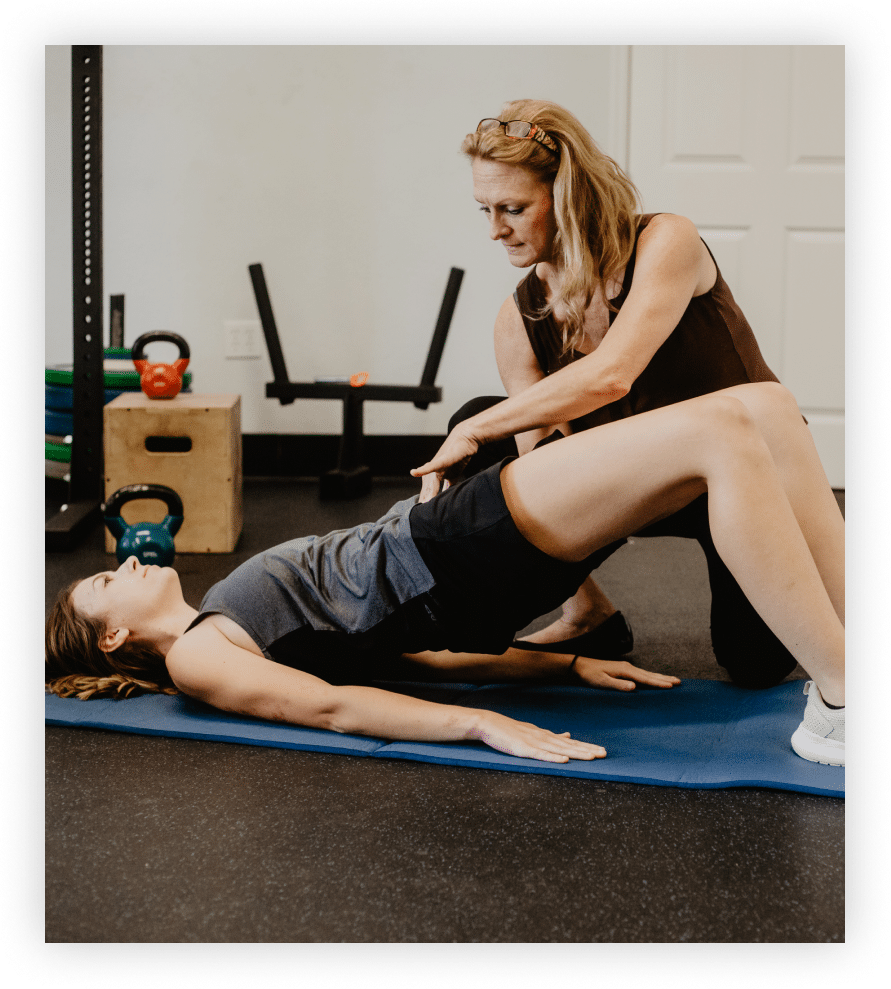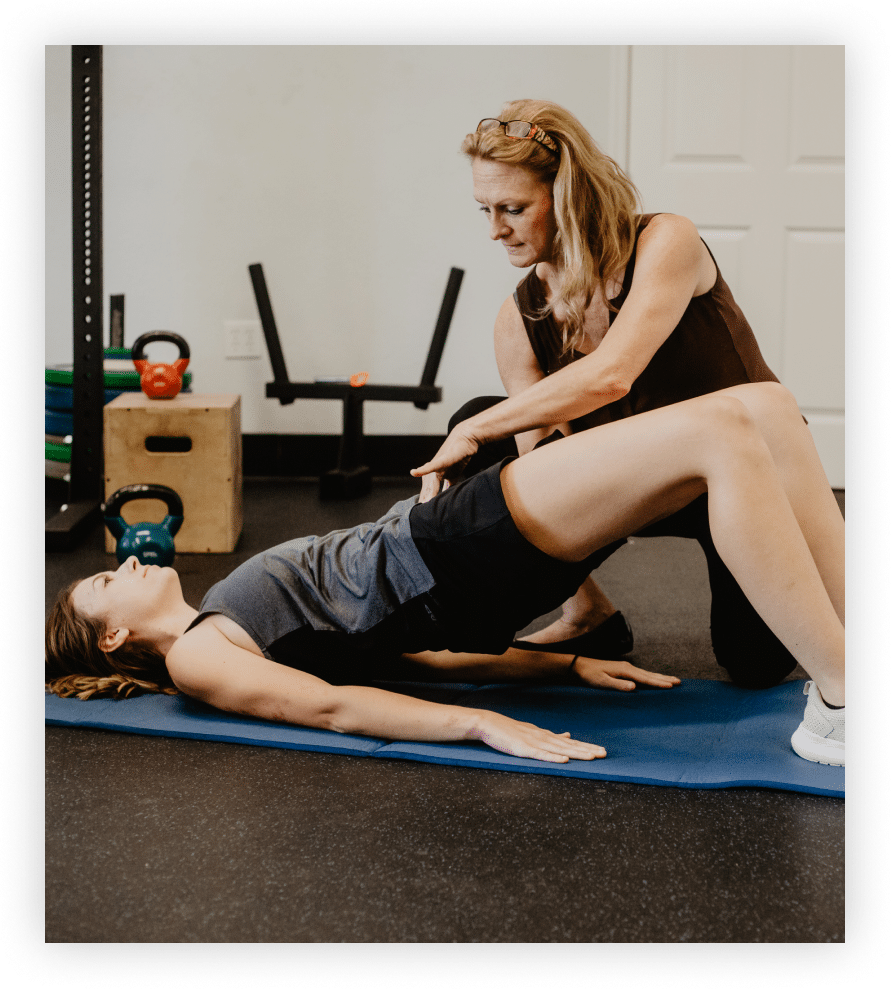 The Pelvic Floor Conditions We Treat
Do You Need Pelvic Floor Therapy But Don't Know Where to Start?
Download our Free Report: "32 Questions of Pelvic Floor Physical Therapy Answered Truthfully"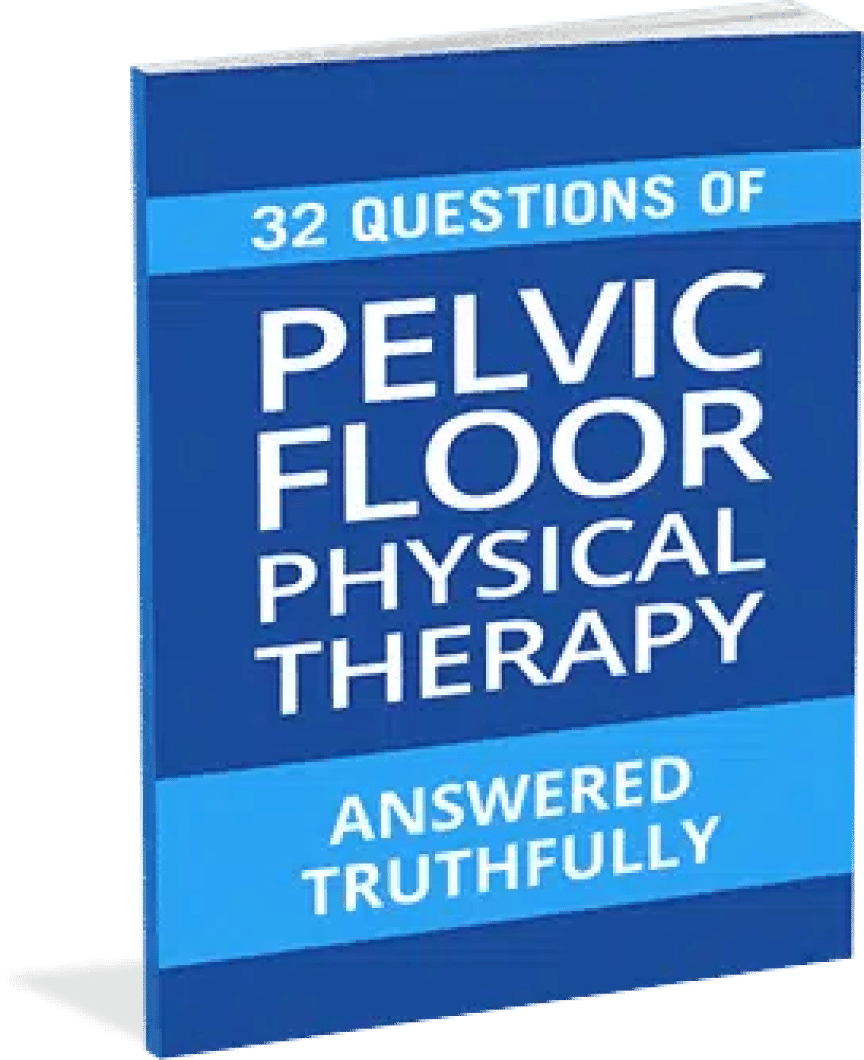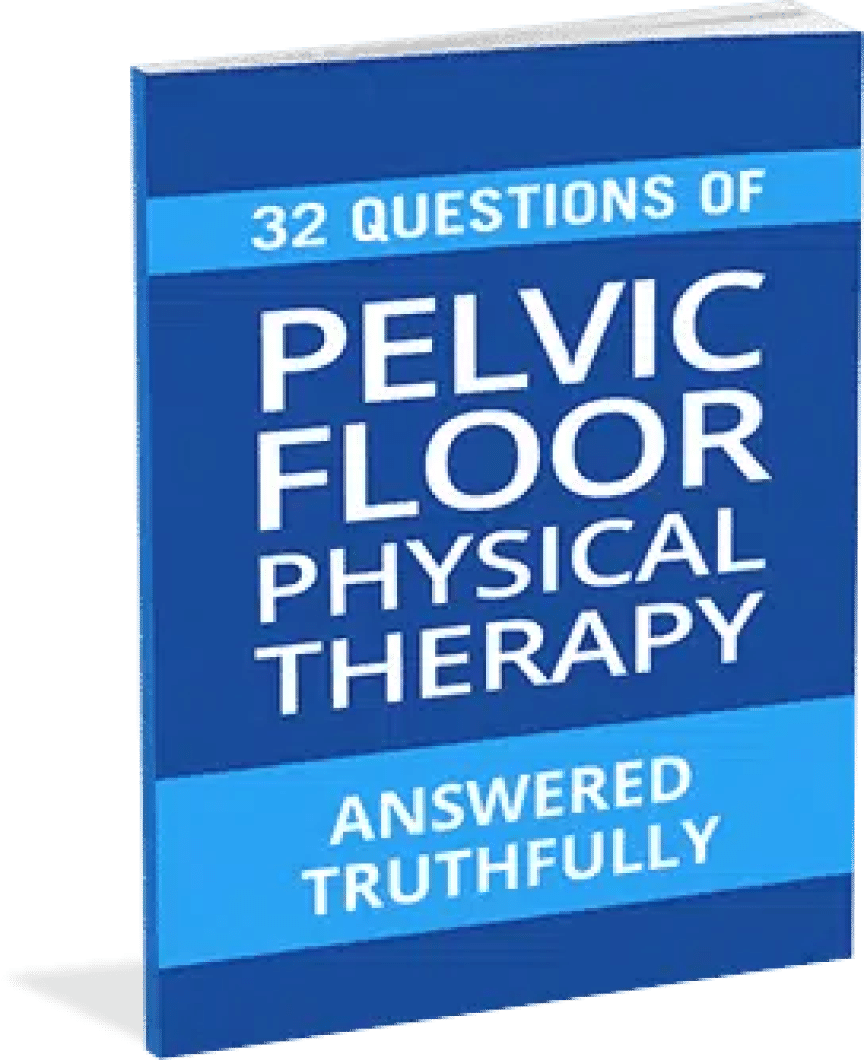 Download this Report Now If:
Why Kegel exercises can make you worse and why they're not for everyone

How do I know if I need pelvic floor physical therapy?

What can I expect during a pelvic floor physical therapy session?

How long does a typical pelvic floor physical therapy treatment plan last?

Are pelvic floor physical therapy sessions painful?

Will I need to undress during my pelvic floor physical therapy session?

How often should I attend pelvic floor physical therapy sessions?

Can pelvic floor physical therapy help with urinary incontinence?

Does insurance cover pelvic floor physical therapy?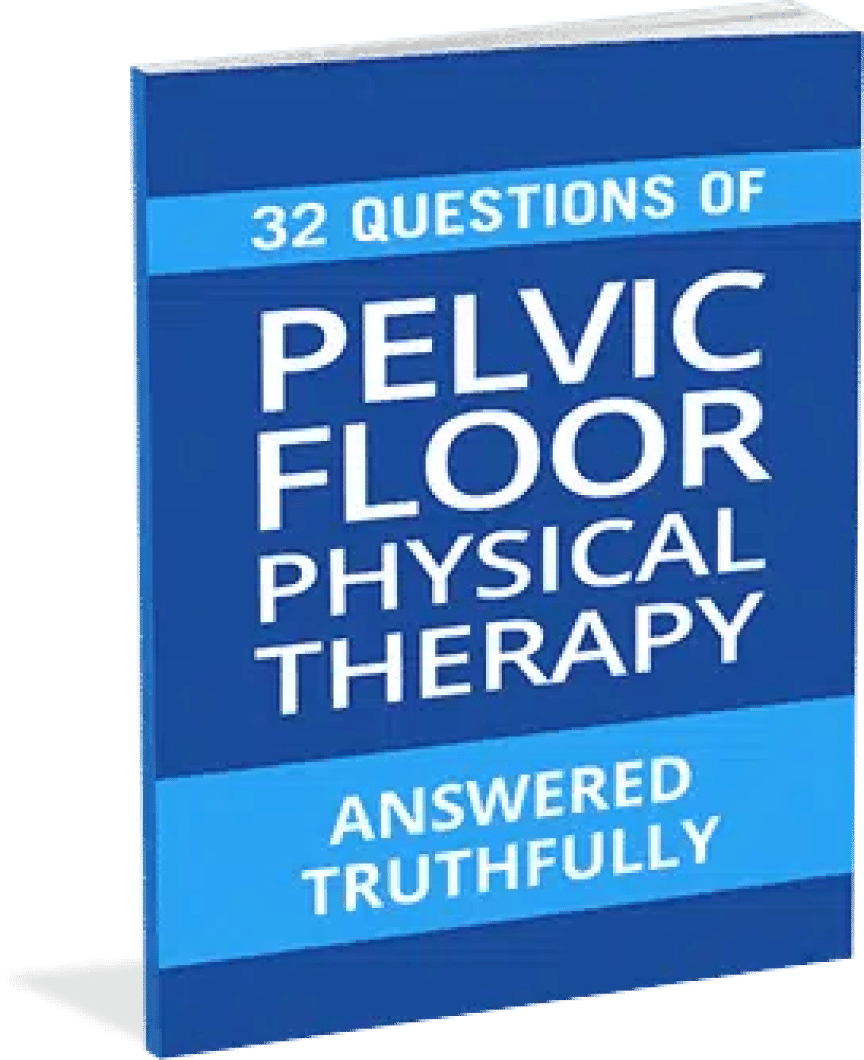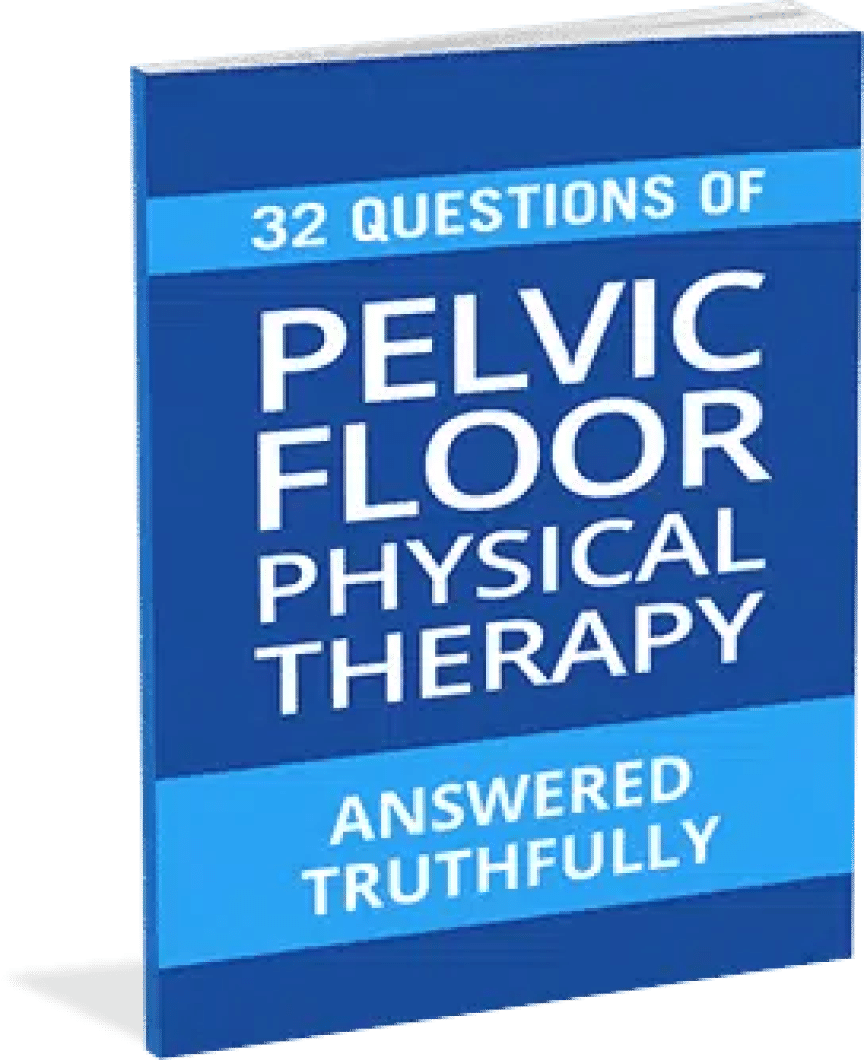 How Will You Benefit from Pre-natal or Post-Natal Treatments?
At Back In Motion Physical Therapy & Performance, we recognize the importance of a strong and healthy pelvic floor during the prenatal and postnatal periods. Our team of highly trained pelvic floor therapists in Fort Myers, Estero, FL, and Cape Coral physical therapy specializes in empowering and strengthening the pelvic floor muscles to address common issues such as prolapse.
We understand that every individual's needs are unique, which is why we prioritize a personalized approach to pelvic floor rehabilitation. Through a comprehensive initial assessment, our qualified therapists will evaluate your condition and design a tailored treatment plan specifically tailored to your needs.
Our goal is to alleviate discomfort, reduce pain, and promote healing. With a combination of targeted exercises and therapeutic massage, we focus on strengthening the pelvic floor muscles, enhancing their functionality, and improving overall core support. By addressing these areas, we aim to provide long-lasting relief and enhance your quality of life.
Our state-of-the-art clinics are well-equipped with the resources necessary to effectively treat pelvic floor issues. Whether you are experiencing discomfort during pregnancy or facing challenges during the postpartum period, we are here to provide you with the care and support you need.
Take the first step towards a stronger pelvic floor and a better quality of life by contacting Back In Motion Physical Therapy & Performance today. Let us guide you on your journey to optimal pelvic health and empower you to experience the joys of pregnancy and motherhood with confidence and comfort.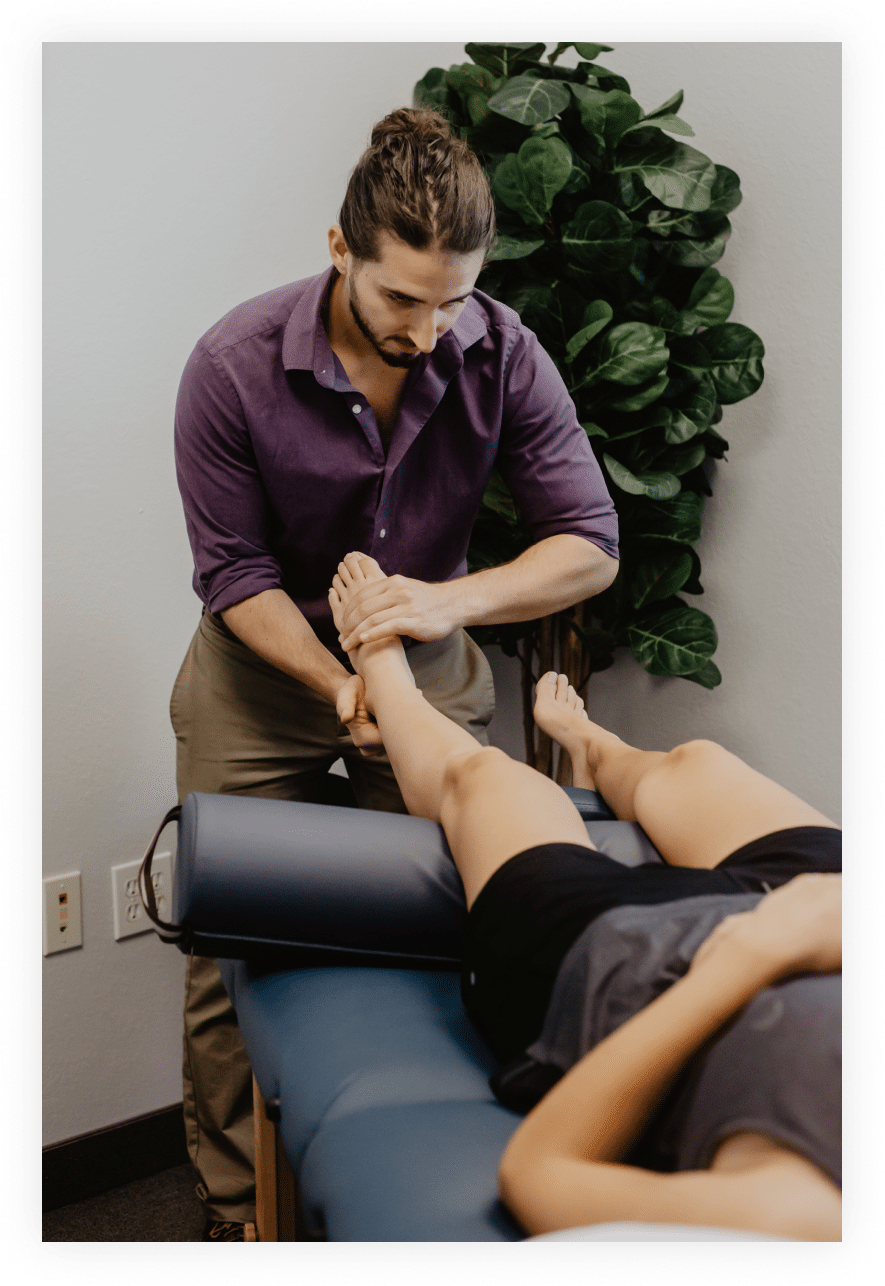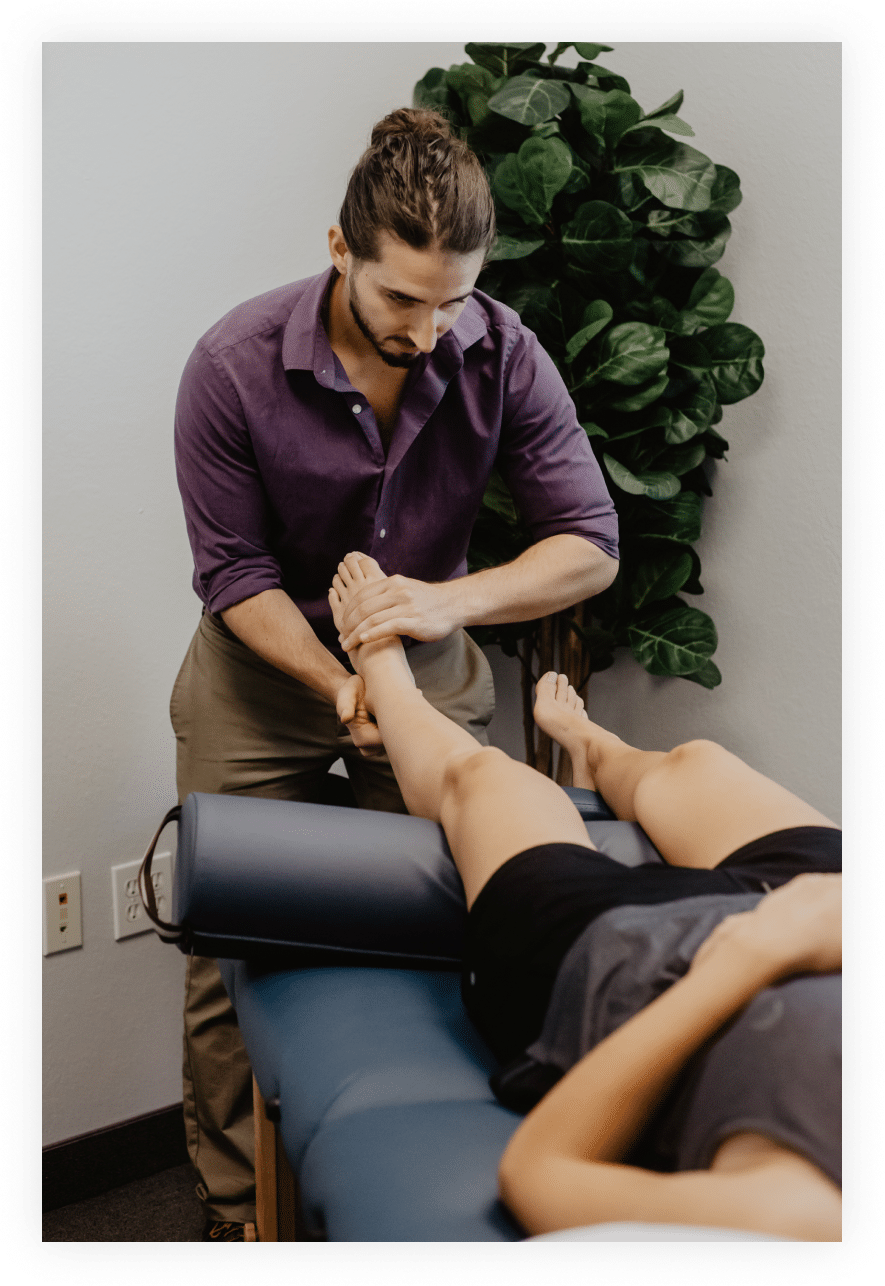 Here's How We Can Help Get to the Root Cause of Your Pre/Post-Natal – The Gray Method
Let's face it; most treatments for prre & post-natal pain just don't cut it.
Many medical providers focus solely on treating the symptoms, overlooking the root cause of the problem. While painkillers, injections, and surgery may have their place, they shouldn't be the default options for prre & post-natal pain treatment.
At Back in Motion Physical Therapy & Performance,, we believe in a holistic approach that goes beyond temporary fixes. We are proud to introduce the Gray Method, a comprehensive and personalized approach to prre & post-natal pain relief.
We understand that each patient's prre & post-natal pain is unique, and so is our treatment.
Our primary goal is to uncover the underlying reason behind your prre & post-natal pain and address it effectively.
We steer away from simply masking the pain with medication or advising you to rest indefinitely. Instead, we provide education, self-care strategies, and expert guidance to empower you in your journey to a pain-free life. Our mission is to help you find long-lasting relief and regain control of your health and well-being.
So, if you're tired of conventional treatments that fall short, join us on this revolutionary path to balance disorder recovery.
Watch the quick video below to get a glimpse of how the Gray Method can transform your life and provide the relief you've been searching for. Let's work together toward a pain-free future!
Meet Your Pelvic Health Therapists
Get in Contact With Us Today
About Our Pre & Post Natal Treatment Plans
Take charge of your prenatal and postpartum journey today. Say goodbye to physical pain and hello to a more comfortable and enjoyable experience. Contact us now to discover how our specialized treatments can address your specific concerns and help you overcome the physical challenges faced by moms. You deserve to feel your best throughout this incredible journey.
Let's make your pregnancy and the postpartum period as pain-free as possible!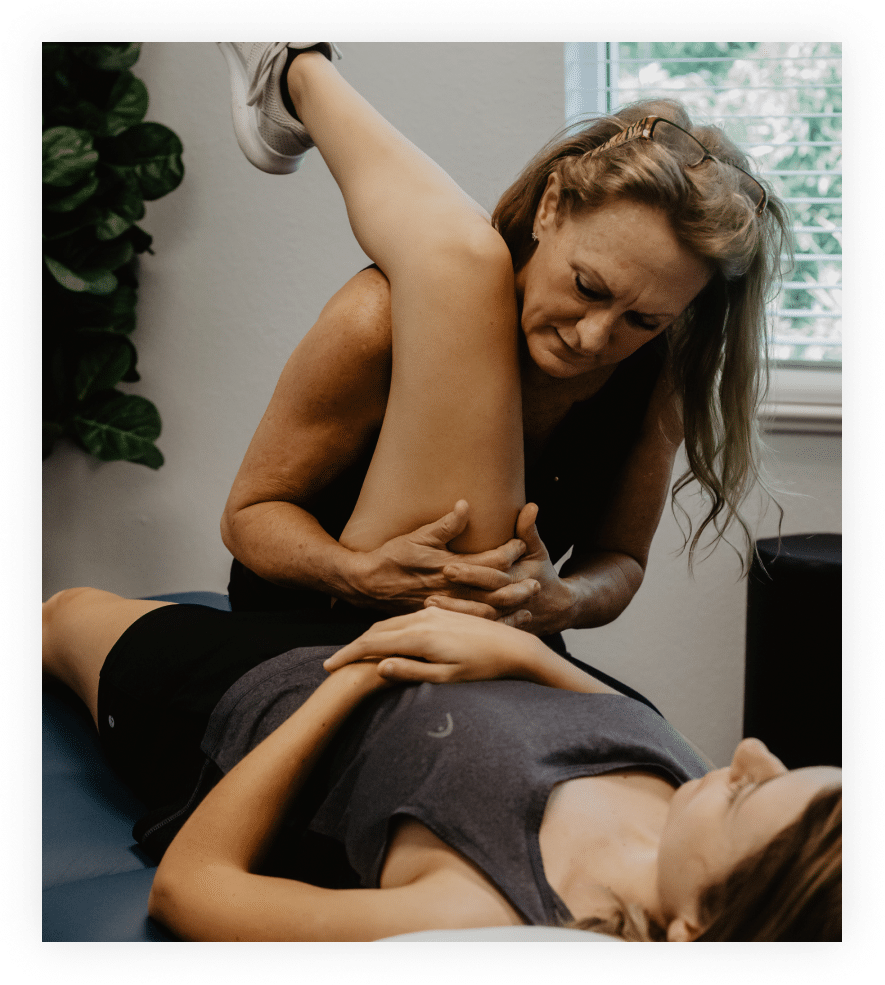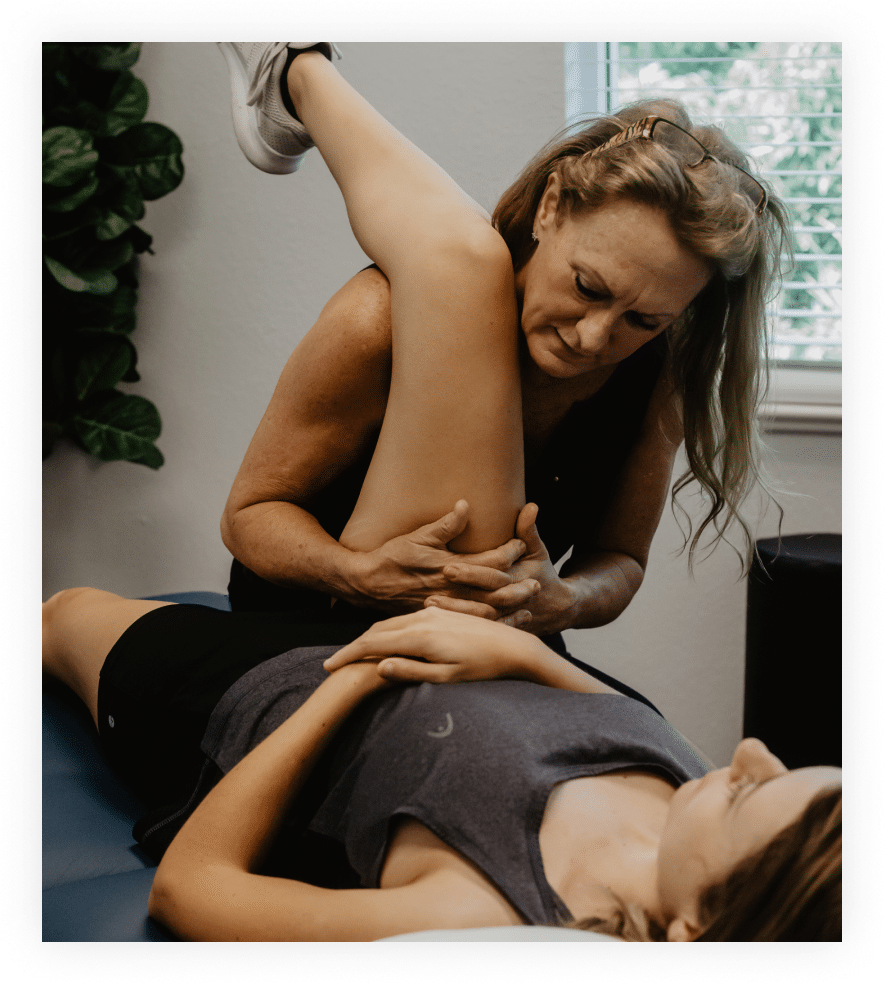 Our Pelvic Health Treatment Success Stories
"I didn't have any complications during of after my birth!"
"If this worked for me, it can work for you! I've had three C-sections and I was back to normal faster after my 3rd since I started working with Back in Motion!"


Here's How Most People Start Their Journey With Pre & Post-Natal Care….