Is Ending Pain Without Dangerous Drugs Or Risky Surgery Possible?
Free Book For People Who Value Their Health, Reveals A Cutting Edge Method Of How To Get Rid Of Your Pain Once & For All WITHOUT Surgery Or Dangerous Drugs!
Make Sure Your Sound Is Turned ON!
ACT FAST! This Is A Limited Time Offer…
"This Place Is Next Level Physical Therapy. I've Had Physical Therapy All Through My Life And I've Never Experienced The Techniques Or The Level Of Expertise That I Have With These Folks."
-Marc Bilodeau
Dry Needling/Shoulder Pain
Former Mayor of Fort Myers
Discover A Brand-New Method That Allows Active People Like You, Get Pain Relief From Their Condition Permanently!
This is a bold statement. I agree. But if you're suffering from constant pain and stiffness, this book will be life-changing as it has been for thousands of people just like you.
the question is….
Will You Be Next?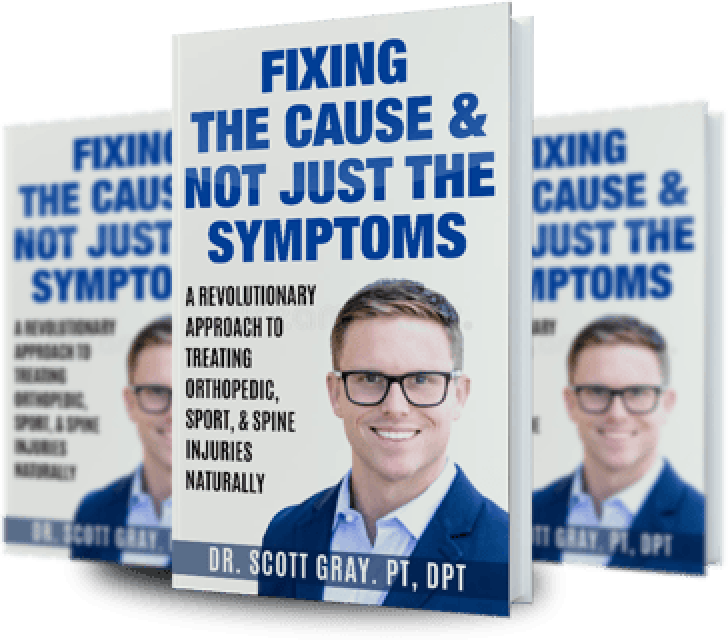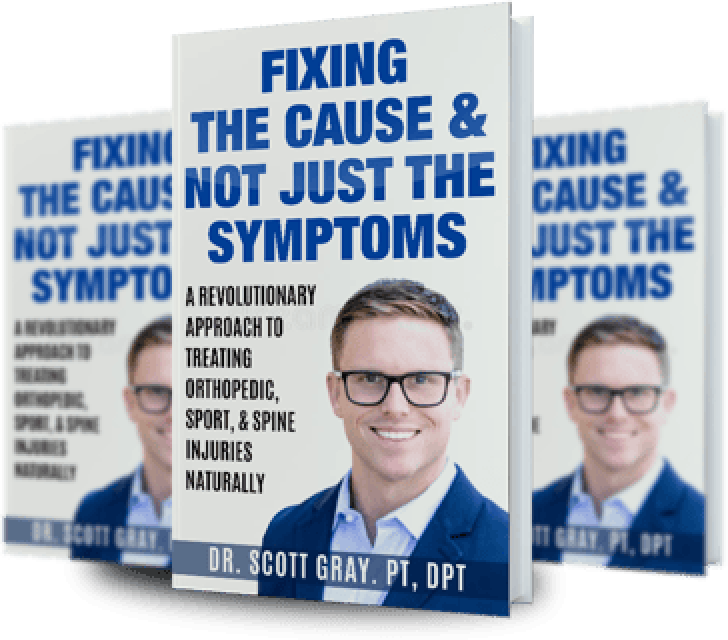 Never Before Has An Amazon Bestselling Book Been Given Away And Today I'm Sending It To You For Free, – Simply Enter Your Contact Info…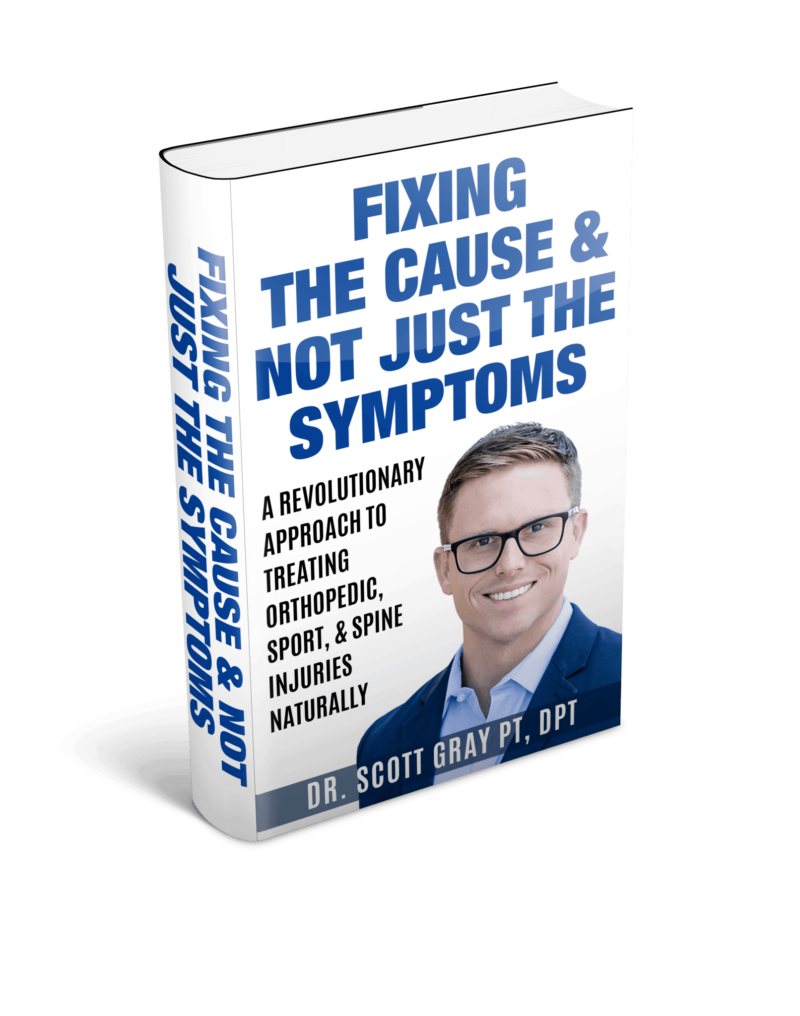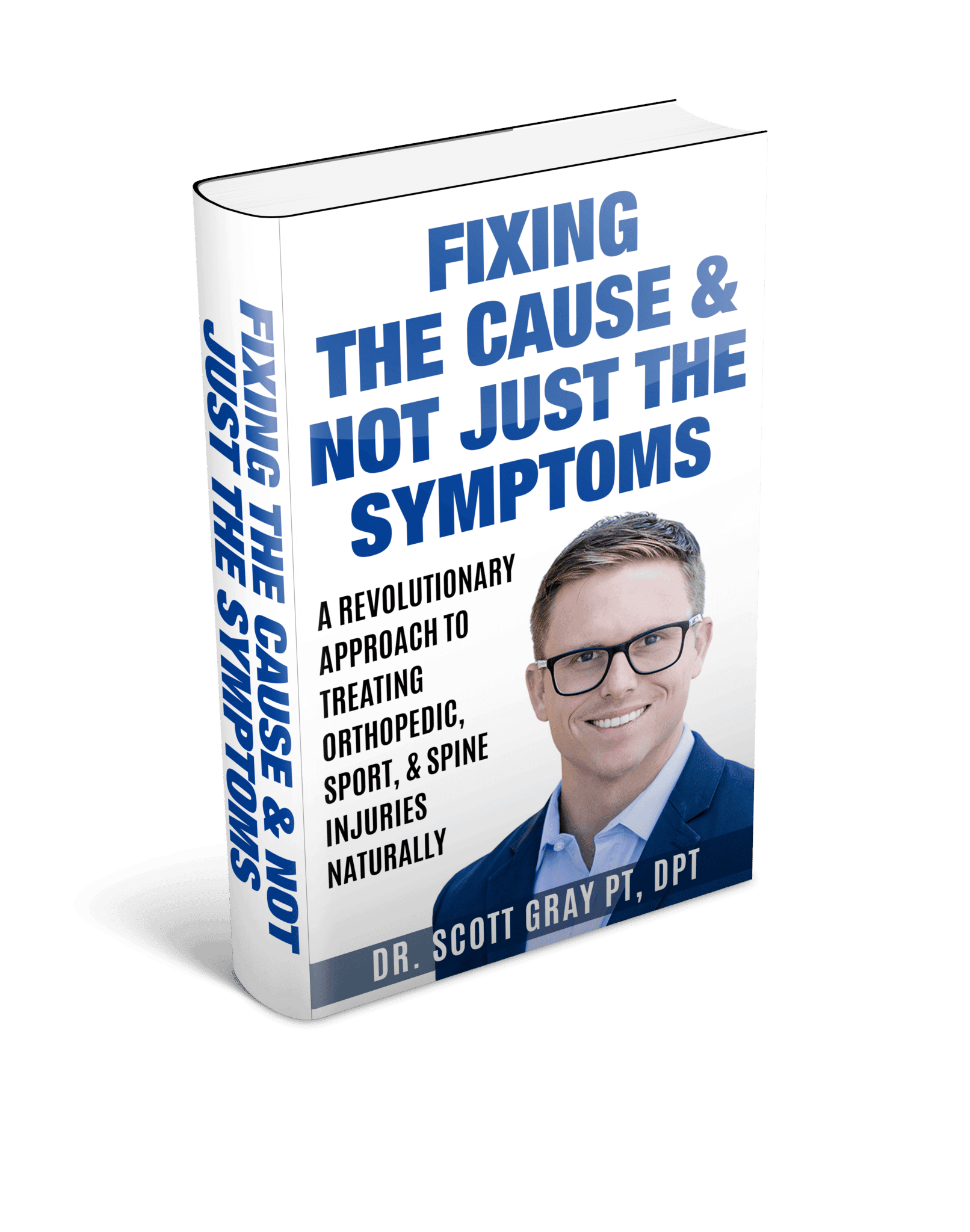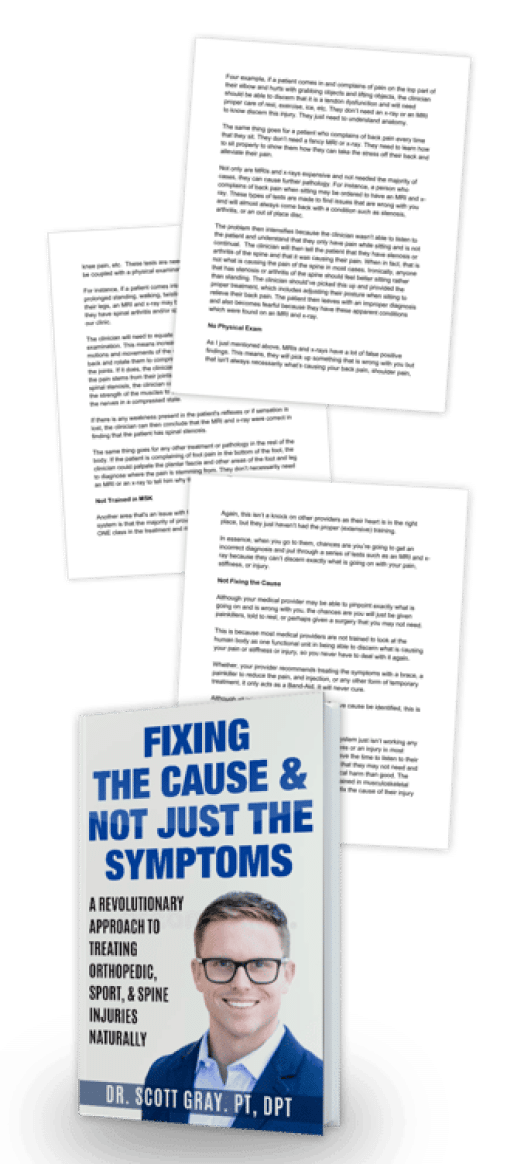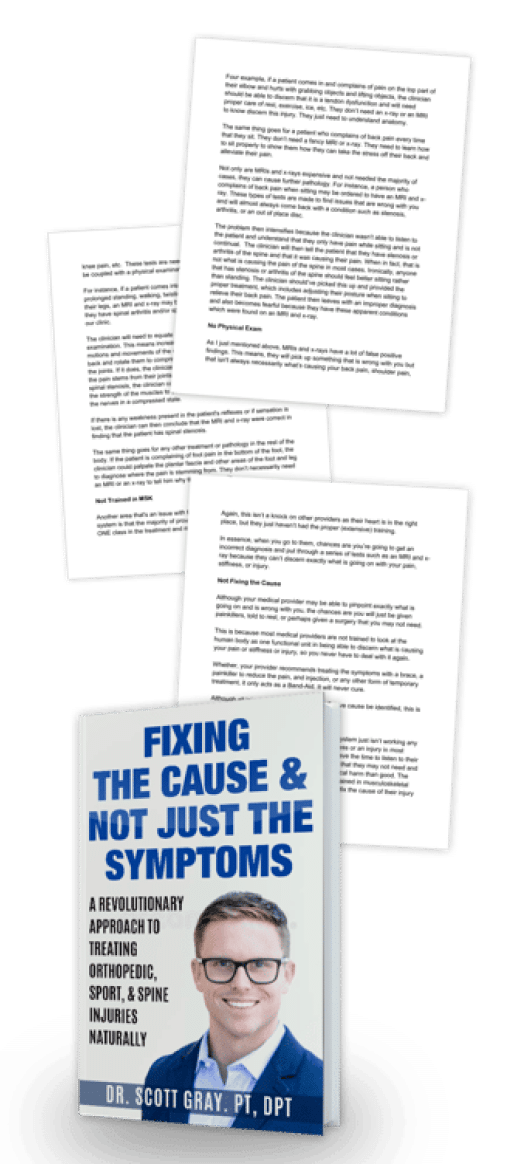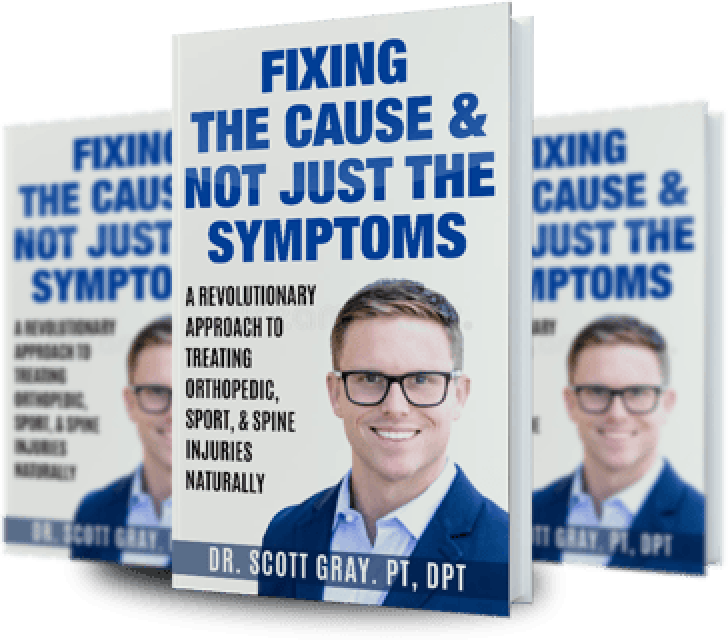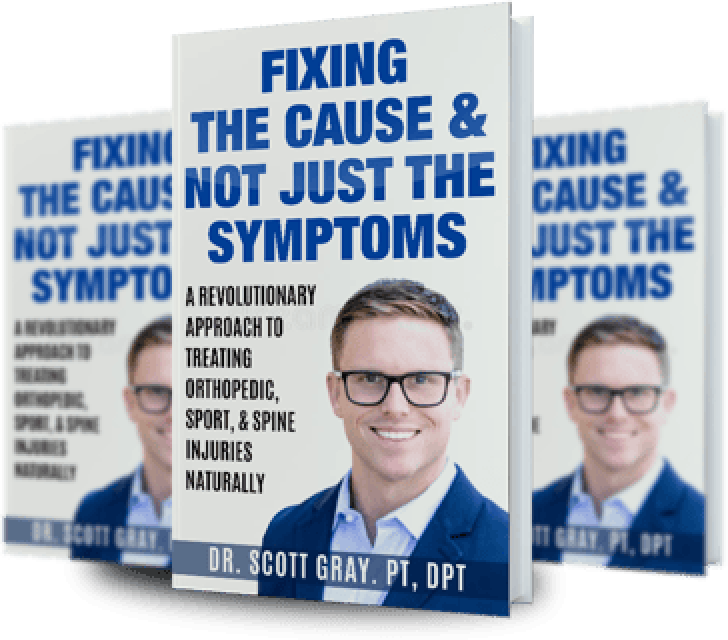 CHAPTER 1
Why the Current Medical Model is Broken.
Tired of going to doctor to doctor? Read WHY the current medical model is broken and how it further creates pain and pathology….
CHAPTER 2
What is The Gray Method
Have you been written off my other doctors? Tired of hurting? Tried seeing your chiro or massage therapist and it didn't work? Read how our approach is completely different…
CHAPTER 3
Foot & Ankle Pain
It all starts with our feet! Learn how the foot is connected is usually the source of knee pain or hip pain and what you can do about it!
Knee pain is just a SYMPTOM. If you're tired of taking meds or wearing braces then this chapter is for you. Dr. Gray will simplify exactly what you need to do and know.
Do you have pain when walking or squatting? Do you find that your hip is stiff or immobile? You don't want to miss this important chapter as Dr. Gray talks about how most pain starts with the hips!
CHAPTER 6
Sacroiliac Joint
Have you been told that your SI Joint is out of place or that you're hypermobile? Read this chapter and learn why most medical providers SHOULDN'T be treating the SIJ but, more importantly, how manual therapy can get your sacrum unstuck…
CHAPTER 7
Lower Back Pain
In this chapter you'll learn why most lower back pain occurs but what you can do about it. Dr. Gray describes why lower back pain is just the symptom and rarely the cause.
Difficulty turning your head or focusing at your computer? Then read this chapter and learn exactly what causes acute and chronic neck pain.
Who Is Dr. Scott Gray And Why Should I Read His Book?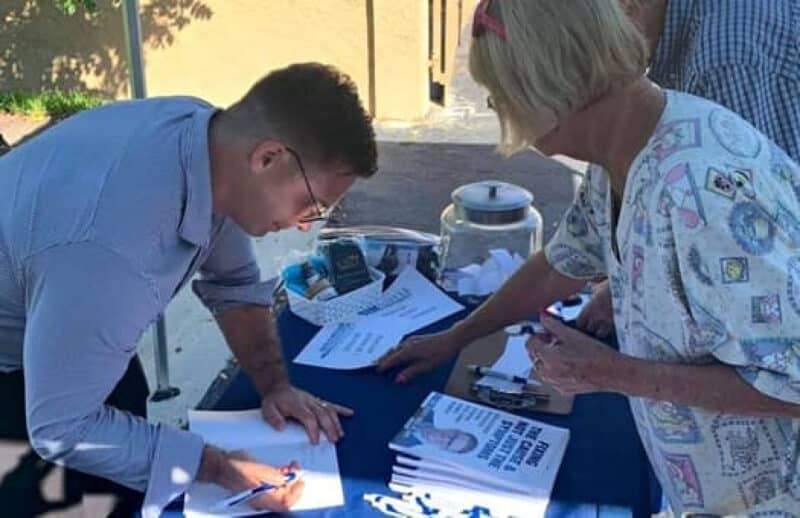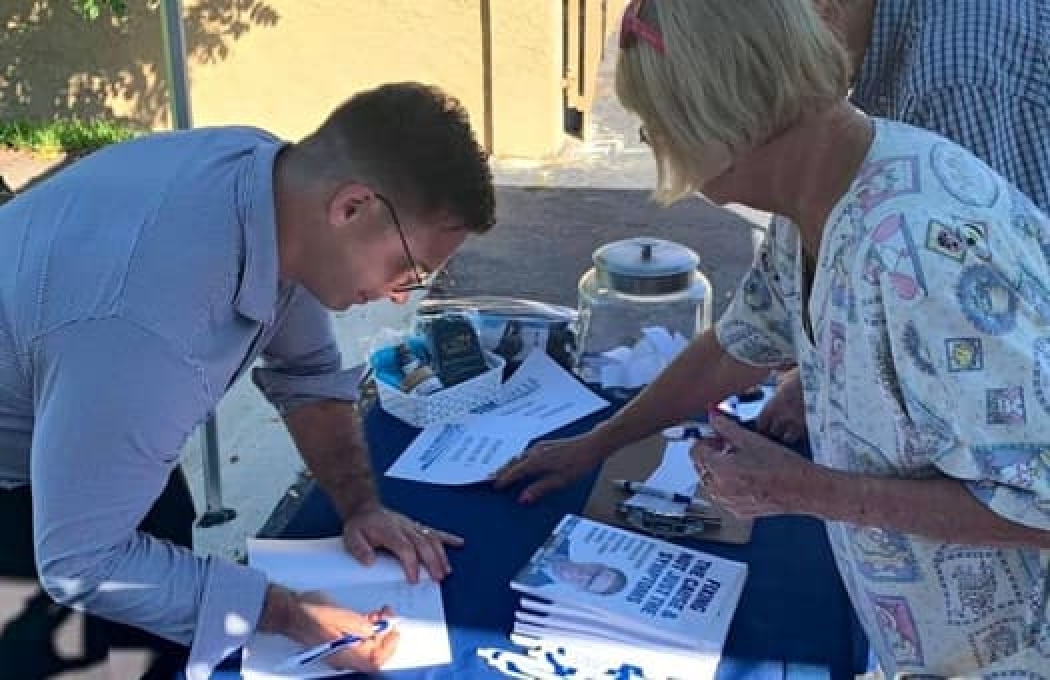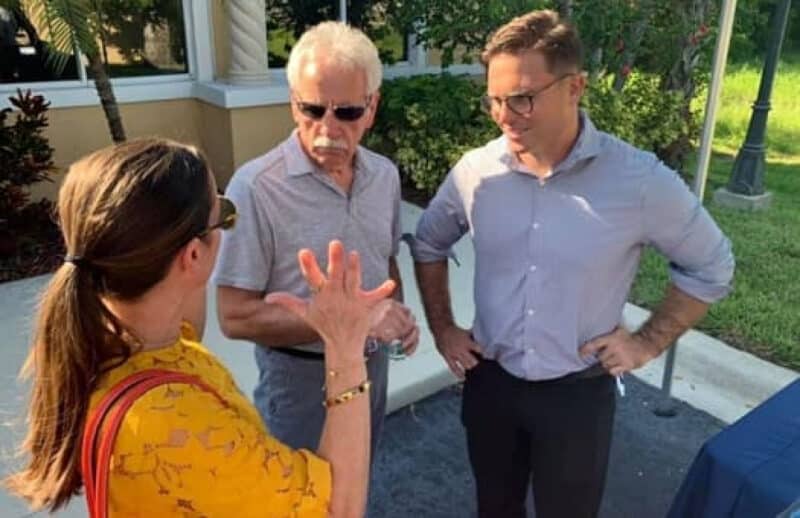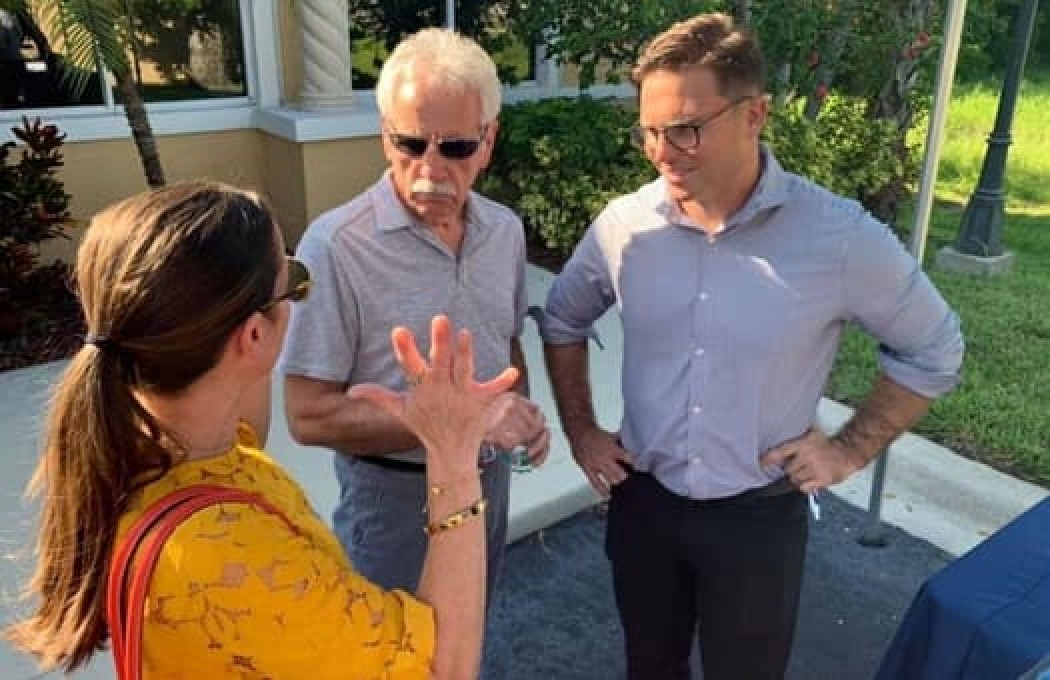 Hi! I'm Dr. Scott Gray.
I'm the owner and founder of Back In Motion Sport & Spine Physical Therapy, and creator of a revolutionary form of treatment called "The Gray Method" ™.
I know first-hand what it's like to not feel "normal" and how frustrating it can be to find a permanent solution for your pain.
Tell me if any of this sounds familiar…
You've likely had multiple tests while trying to pinpoint your condition…
You've probably been to two or more specialists for the same reason…
Yet you're right back where you started, with no relief in sight. Together we can get you off the "pain treadmill".
If you continue to read below I'll explain how, but first let me tell you more about me and my story.
It was fall of 2008 in Indianapolis, Indiana and I was sitting in the operating room getting ready for my fourth surgery in two years!
I had just suffered yet another season ending injury, as the starting running back of my college football team.
It was incredibly frustrating…
No one could tell me WHY I kept getting hurt or WHY it kept happening.
It wasn't as if I had been tackled and broke my arm….
I had unrelenting lower back pain and an array of sports injuries.
Before resorting to surgery, I tried seeing my team's physician.
That didn't work.
I went to a chiropractor.
No relief.
I even went to an acupuncturist and a massage therapist.
Again, failure.
Then One Day I Had An Epiphany…
I was convinced there had to be a solution.
I wasn't ready to accept a lifetime of back pain and relying on harmful anti-inflammatories, just to make it through the day!
After all, was I just unlucky and predisposed to injury-after-injury?
Of course not.
I knew that there had to be a reason WHY I kept getting hurt.
"Then one day, I came across an article that changed everything"
The article claimed how a Doctor of Physical Therapy could help heal injuries, pain, and stiffness from an entirely different perspective than traditional medicine.
And the best part was—it was completely natural.
They look at the body from a holistic point of view.
To say I was "highly motivated" is an understatement. So, I made an appointment with one of the world's best physical therapists.
Within a very short period, not only did he fix me, he showed me WHY I kept getting hurt time and time again…
It was like I had a new lease on life and I was healed!
So What I Did Was Travel The Globe, Learning As Much As I Could…
From that day forward I've made it my personal mission to help people, like this expert helped me.
I traveled the globe learning as much as I could about orthopedic, sports, and spine injuries.
I used every resource I had available on my journey…learning more and more at a deeper and deeper level about anatomy, biomechanics, physiology, movement, and pain.
What I have found is that many "gurus" and experts claim to have all the answers, but it isn't true.
Rather, it's an eclectic approach.
The End Result Has Been The Creation Of My Own Form Of Treatment Called The Gray Method™
I call it the "Gray Method" TM because of the obvious, my last name, but also because there are some "grey areas" when treating patients and not everything is text book or black and white, per se.
"The Gray Method" TM is a compilation of the approaches of countless experts I studied and worked with, along with my own personal experience and successes with patients.
The premise behind everything focuses on pinpointing the original CAUSE of your injury, pain, or stiffness, rather than just addressing the symptoms.
For example, if you have severe knee pain, you need relief quickly. Your entire lifestyle can be brought to a halt…
By employing "The Gray Method" TM, we not only alleviate your knee pain, we address WHY your knee started hurting in the first place.
After all, it does little good to resolve your symptoms, only to have the pain return a few months later.
That approach simply makes no sense.
We MUST address the underlying issue.
Is it weak or unbalanced muscles?
Tightness in and around the joint?
Are your feet too flat?
Are your hips too stiff, causing increased pressure on your knees, etc.?
All of these questions need answers…and fast.
The Gray Method™ is Kind of Like Fixing A Car That Has A Flat Tire…
Look at it this way, if your car is making a funny noise, does turning up the radio, so you can't hear it, sound like the answer?
Of course not!
That's what I mean when I say "treating the symptom".
The Gray Method™ looks at your body AS A WHOLE.
We don't isolate just one problem area and treat that. We examine the entire body, to see how it's working as one unit…as it was designed.
We systematically determine the real reason why you're having pain or stiffness, then address the psychological component of your pain, AND then show you how you can treat it yourself going forward.
Makes sense, right?
Here are some of the advantages of using our approach:
We DON'T stop at the surface! We address the underlying cause of your pain, stiffness, or injury
We stimulate the body to heal itself through movement, hands-on care, and patient education…all tailored to what you need.
We can usually diagnose your condition without MRI's, X-RAYS, or a plethora of expensive tests
Here's My "Dr. Gray, You Gotta Be Crazy Promise" To You…
There really is no catch.
The book is 100% free because just like you, I was once lost and thought my injuries were just a normal part of my life.
But that wasn't true and I want to show you exactly how to live a pain-free life.
Thanks for taking the time to read this letter and I hope you enjoy the book!
Thanks,