Having a Herniated or Bulging Disc is a Living Hell…
If you're here reading this, there is a high probability you're grappling with relentless lower back or neck pain that hasn't responded to "traditional" care or is dramatically affecting your daily life.
Chances are you're not getting a good night of rest…
You're unproductive at work…
You can't exercise or live your active lifestyle…
The pain is so bad that it's affecting your mood…
When the pain, stiffness, or discomfort persist, it's natural to assume it will resolve on its own or attribute it to common factors such as an uncomfortable sleeping position or age-related wear and tear. However, as time goes on, the pain persists without any signs of fading away.
Many patients facing herniated or bulging discs have been told that surgery is their only option. But the truth is, complete recovery is possible without surgery. Research and our practice's experience support this fact. Don't fall for the misconception that surgery is the sole solution.
Can you relate to this experience, too?
Another common misconception is a belief that their herniated disc will magically disappear overnight, leading individuals to rely on rest and painkillers for relief.  Unfortunately, this approach often falls short, leaving people to return to their doctors after weeks of discomfort with little improvement. They may then find themselves prescribed stronger medications, advised to rest more, or even recommended injections or unnecessary surgery.
Has this frustrating cycle happened to you?
The truth is, there are various reasons why a herniated disc llingers longer than it should. It can be bewildering when different sources offer conflicting explanations.
While you may believe your pain originated from a specific incident, such as lifting something heavy or sleeping awkwardly, it's crucial to get a thorough evaluation from an expert that specializes in the non-invaive treatment of the spine.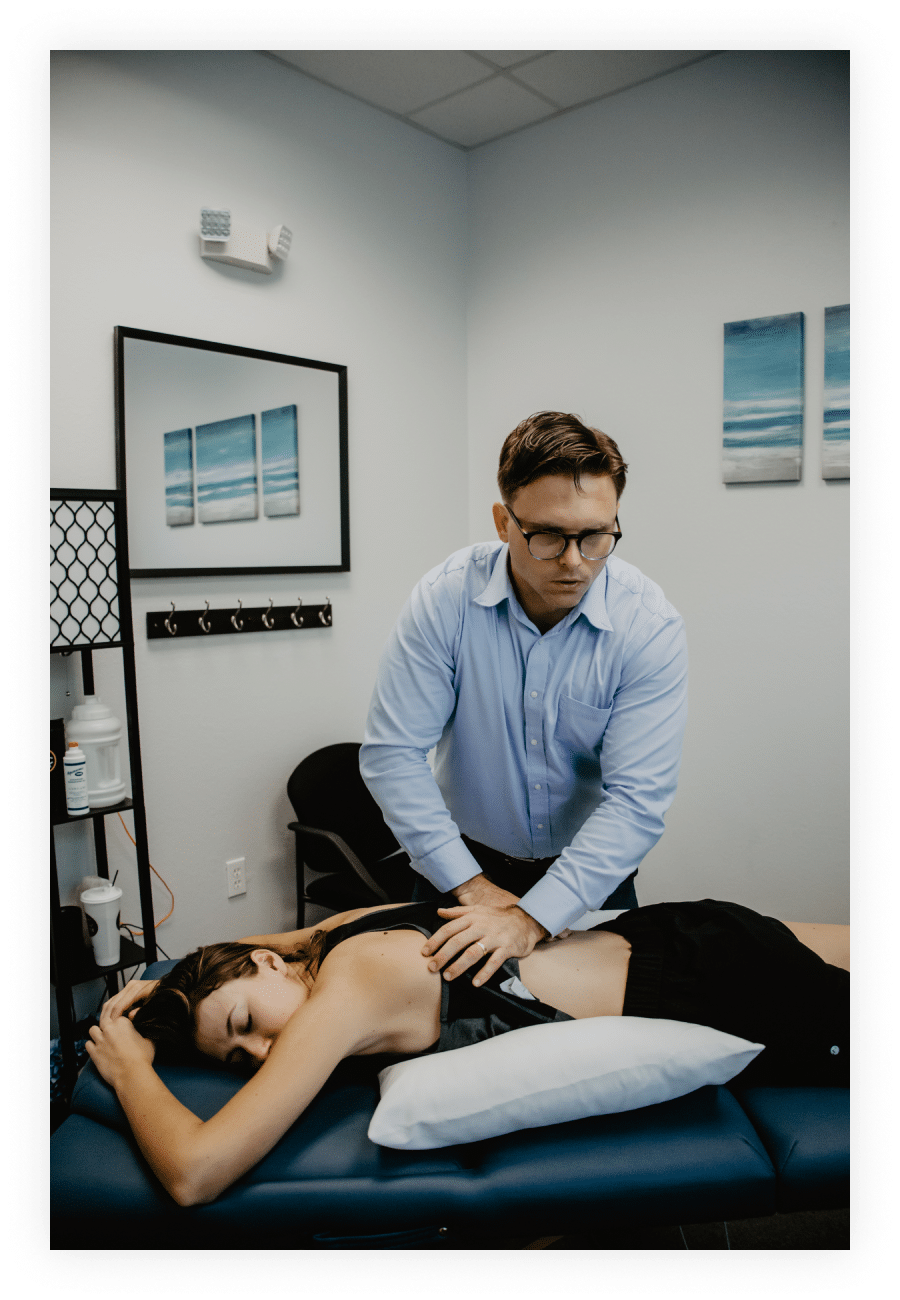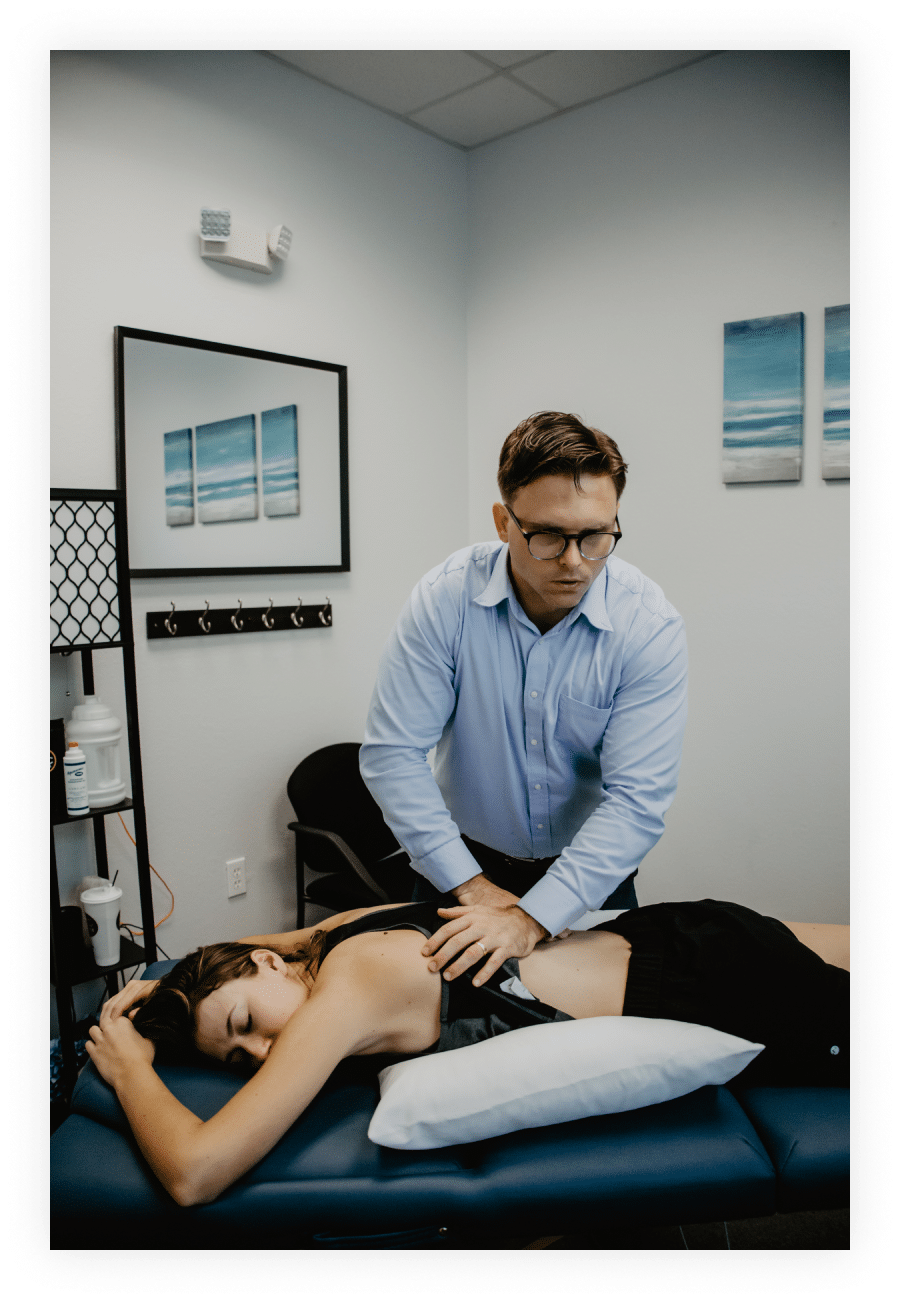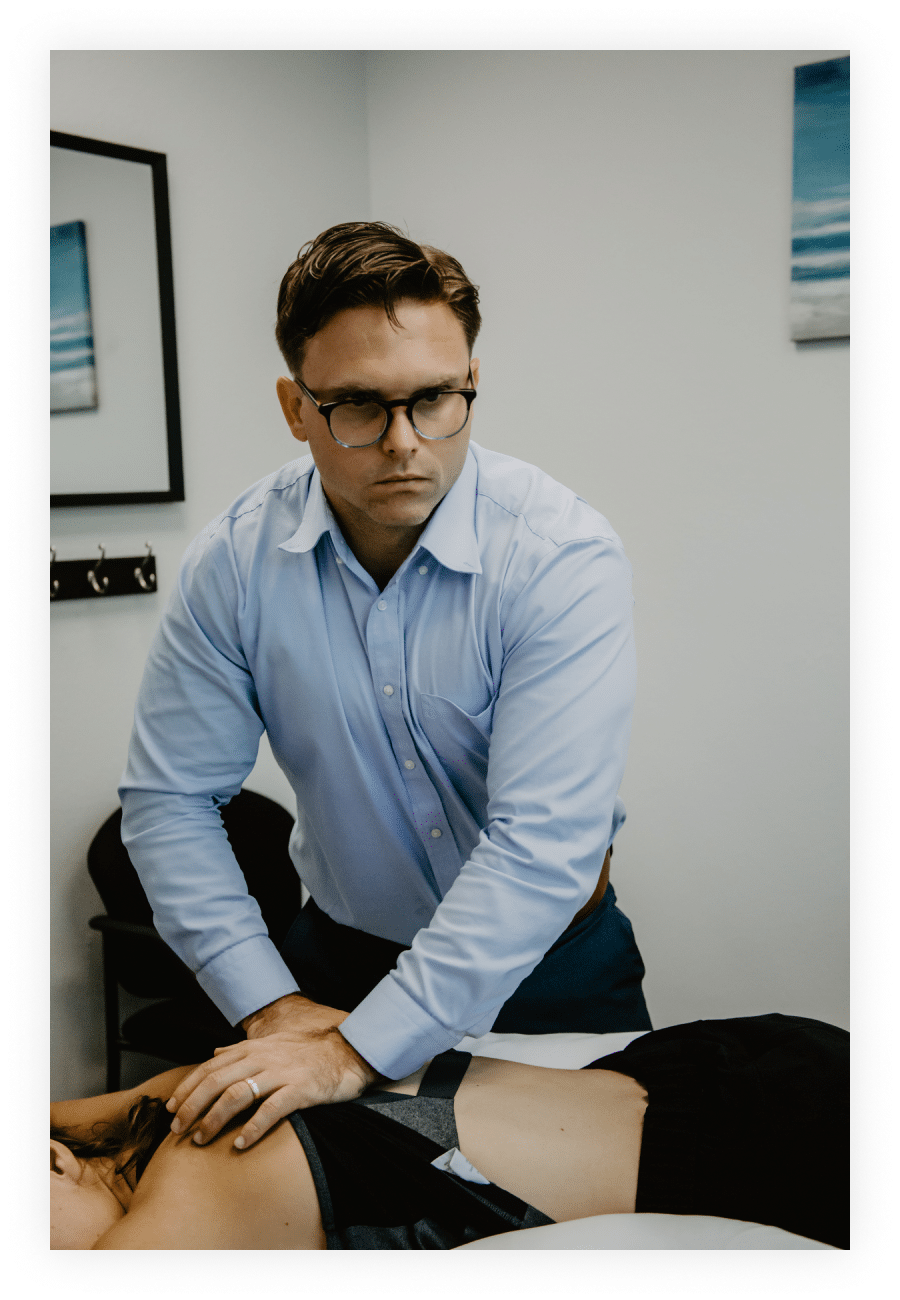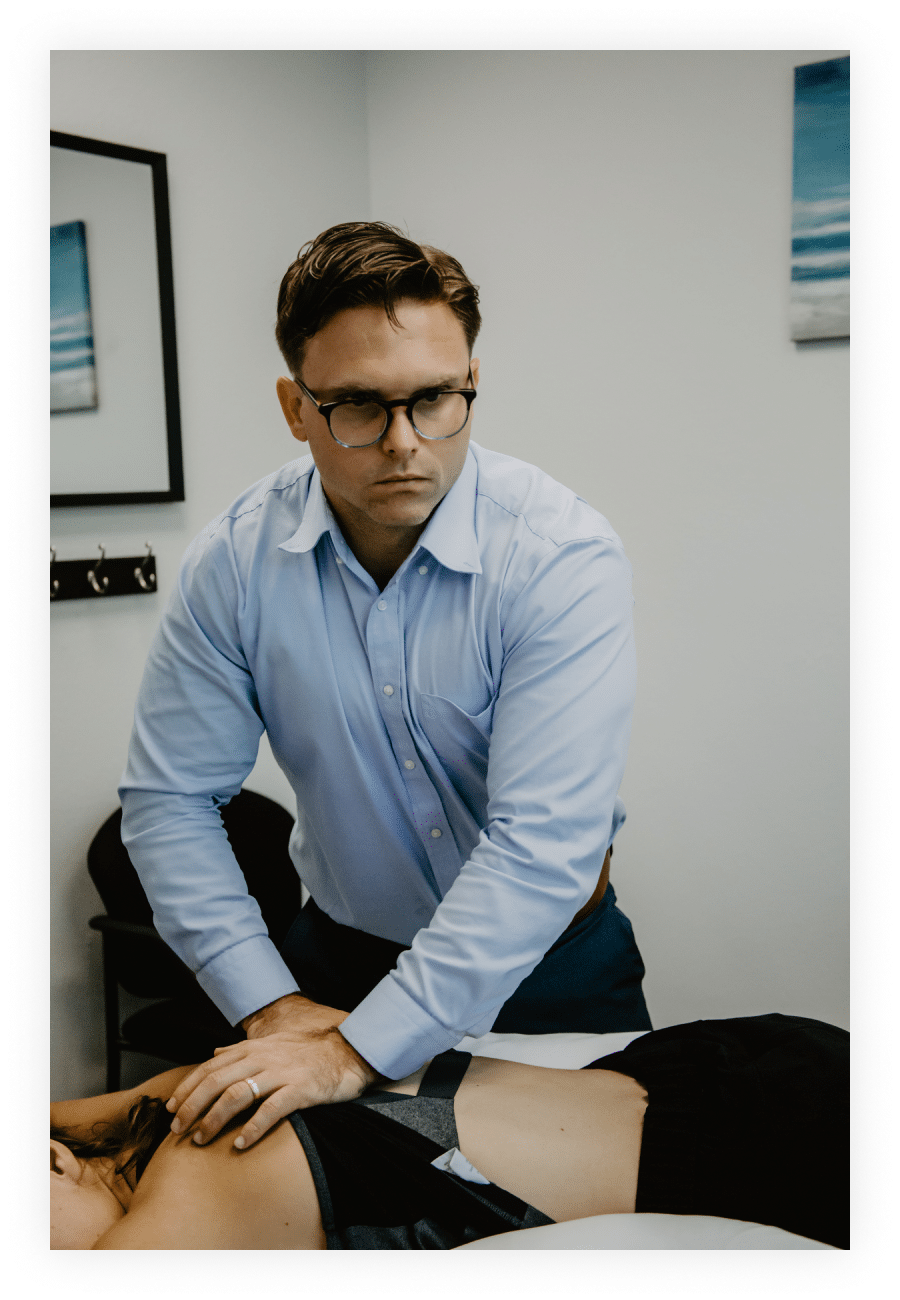 The Signs and Symptoms of a Herniated Disc
Having a hernaited disc has some of the most intense and varying symptoms. Because the nerves of the spine are impacted, you can have an array of signs and symptoms. It all depends on where the herniated disc is at in the spine.
The most common signs and symptoms are:
Get a Copy of Our FREE Report & Discover 5 Natural Ways to Overcoming or Easing a Herniated or Bulging Disc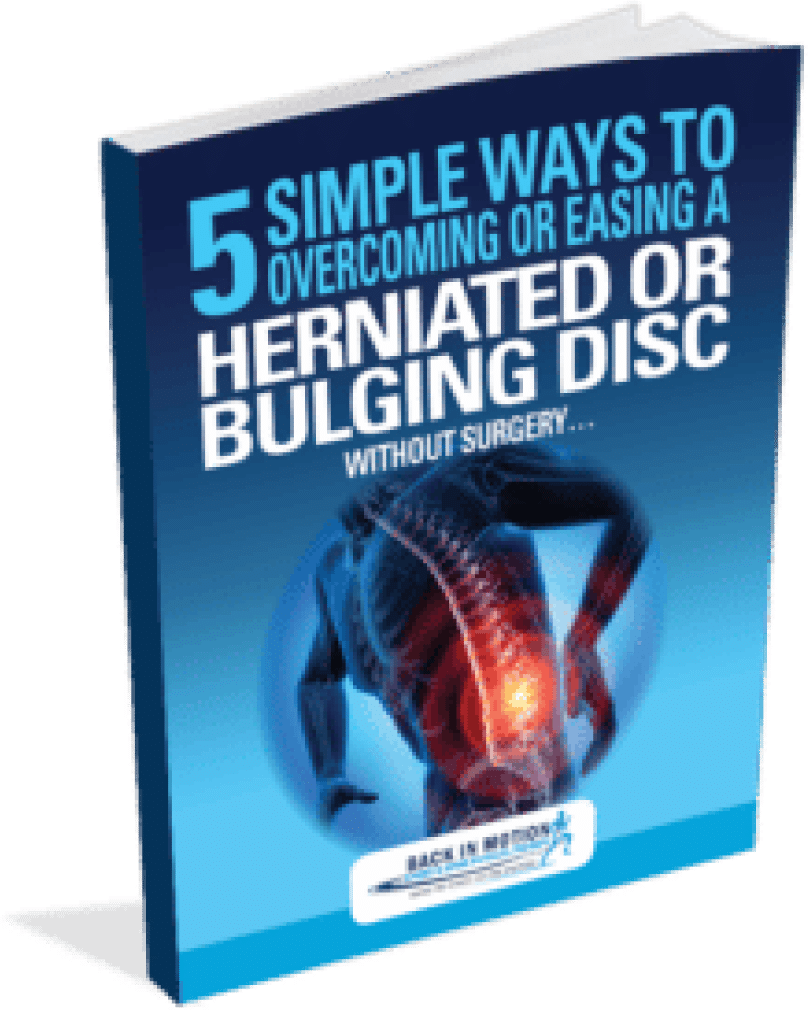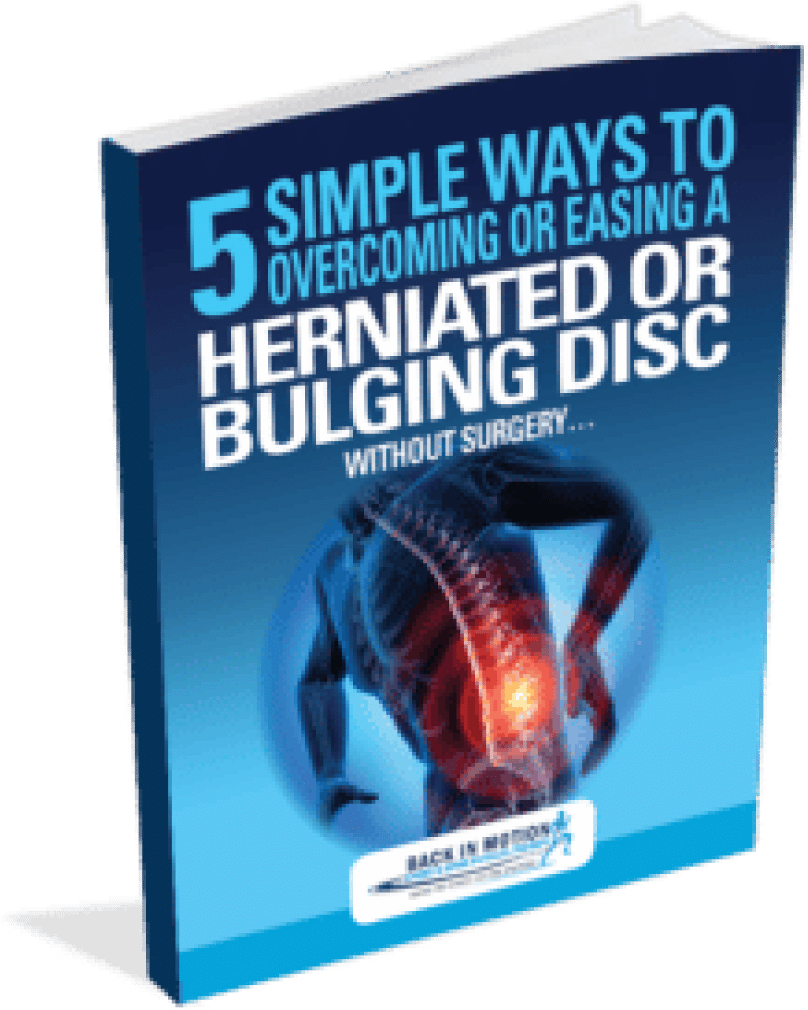 Download this Report Now If:
You thought that if you waited long enough, the pain would diminish and go away.

You took the prescribed drugs and didn't like how they made you feel, AND they only masked the pain temporarily.  It always seemed to come back. You were told back pain is just a part of life and that you just have to deal with it.

You looked for help online, but the exercises you found didn't help…or even made things worse!

You tried other treatments—like massage—but nothing changed at all, and you ended up wasting money and time.

You figured you could just rest your back for a while, thinking it would calm down, but not only did the pain not go away, you felt like life was just passing you by while you sat around waiting to be pain-free.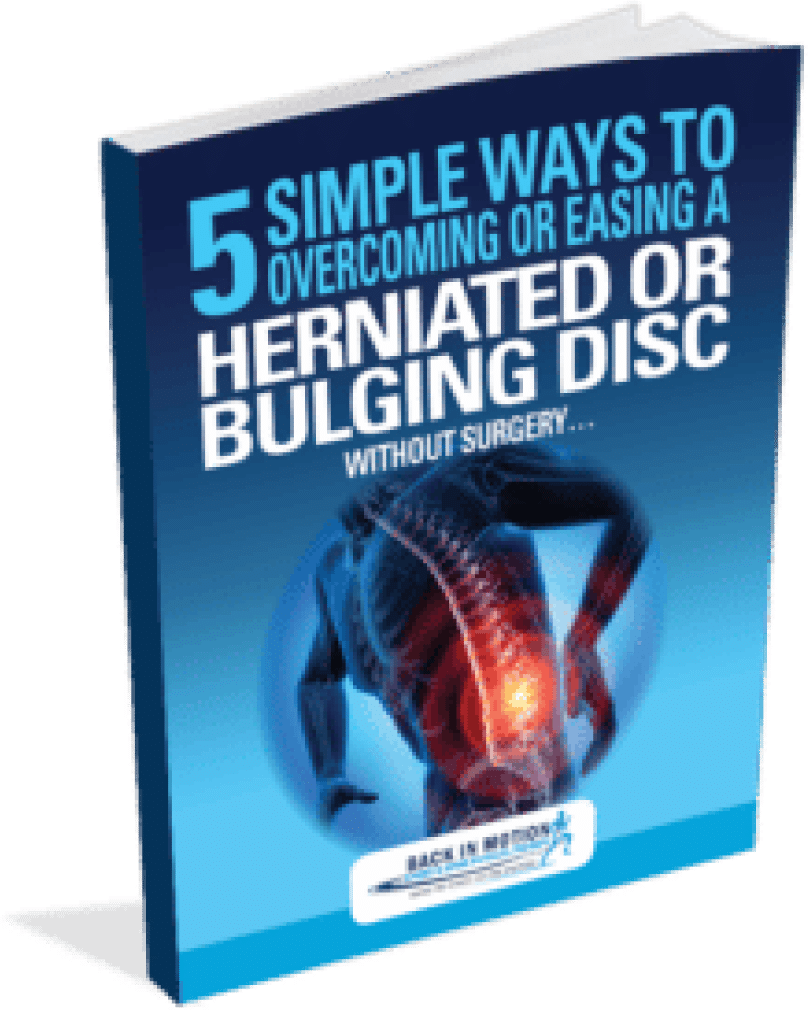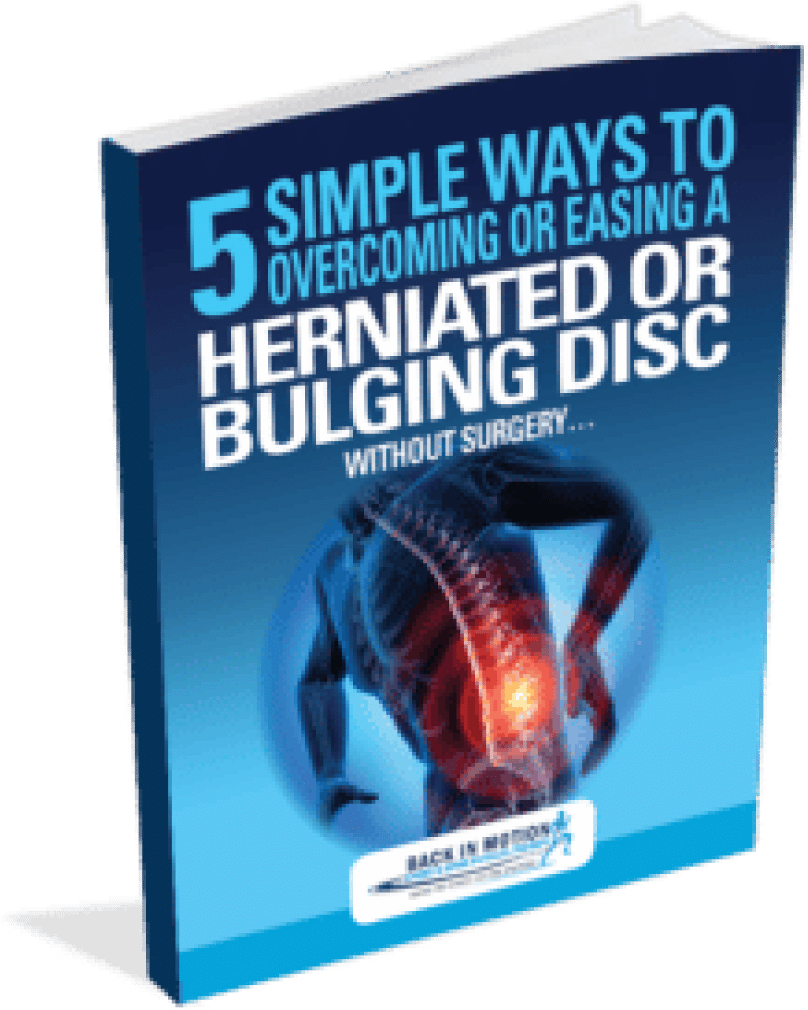 Our Approach to Treating Herniated Discs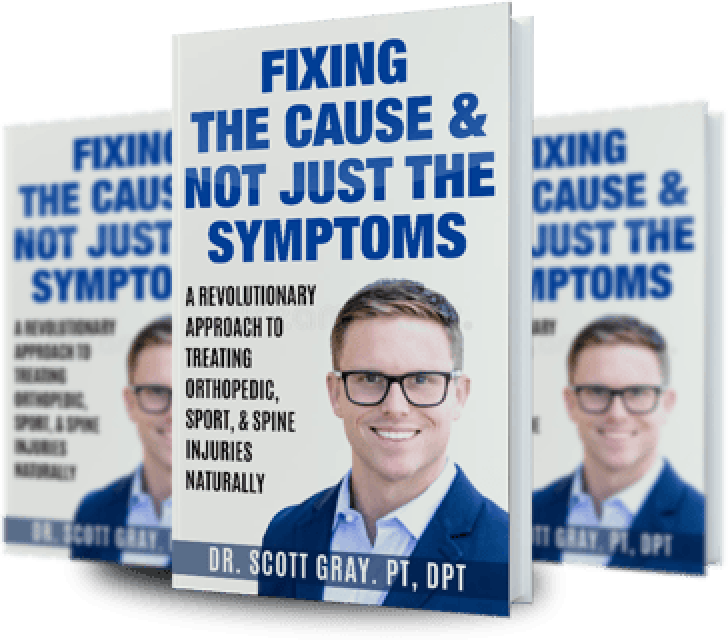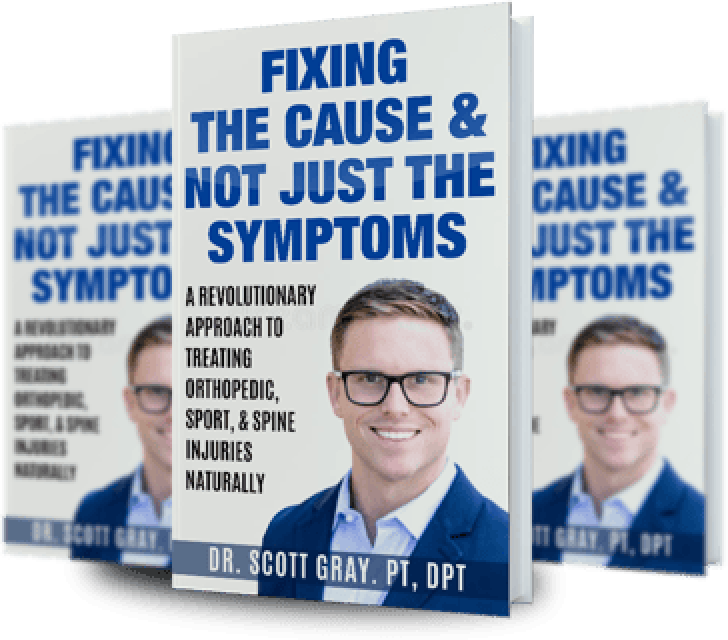 If you're serious about getting to the root cause of your pain and think it may be stemming from your spinal discs, but just have some unanswered questions, then download a copy of Dr. Scott's best-selling book and learn about the Gray Methodⓒ.
In This Book, You'll Learn:
The Gray Methodⓒ – Our Approach to Assessing and Treating Disc Injuries

Why Painkillers Are Masking the Real Cause of Your Pain

The Real Reason Why Most MSK Injuries Occur, Including Herniated Discs, Which Stems from a Thing Called "Hypermobility"

The Potential Detrimental Effects of Injections

The Importance of Considering Surgery as a Last Resort

Exploring the Limited Effectiveness of Massages, Chiropractic Care, and Traditional Physical Therapy

Unveiling the Significance of Finding the Right and Effective Treatments to Managing & Treating a Disc Injury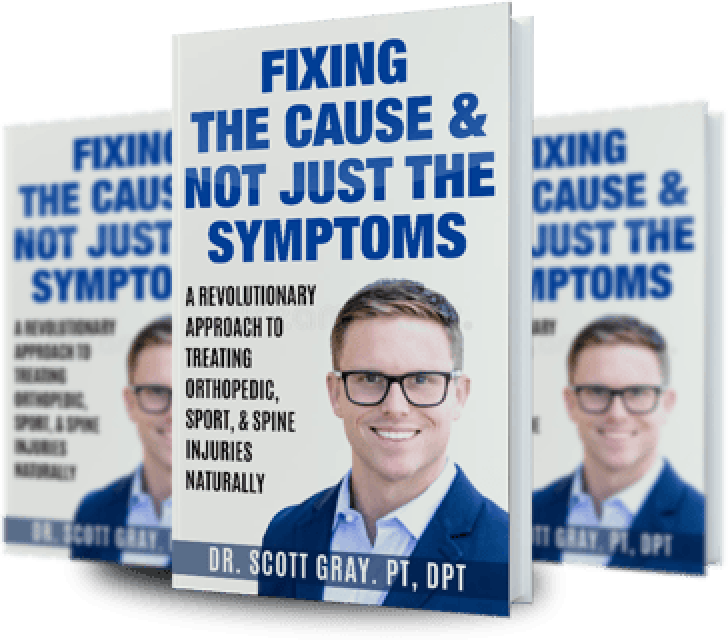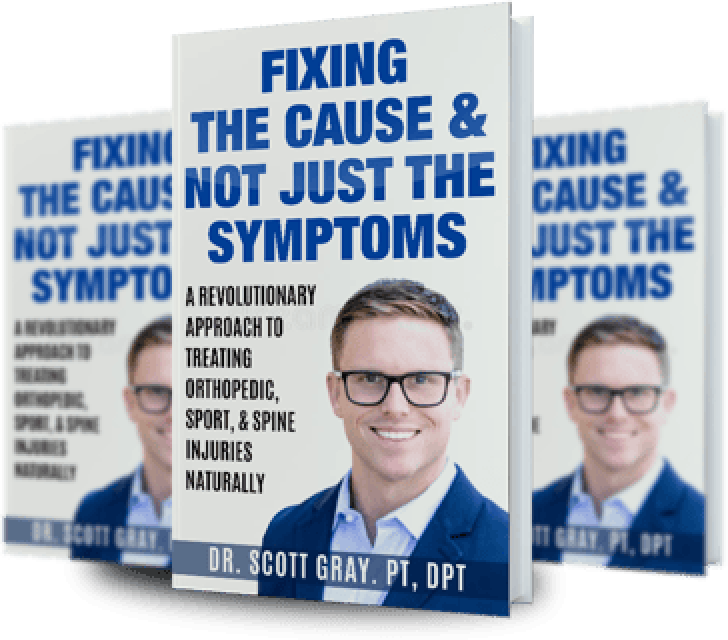 Get in Contact With Us Today To See if We Can Help
Experience long-term relief and a renewed sense of hope with our focused approach to treating herniated discs. Say goodbye to medication side effects and ineffective treatments that leave you frustrated.

Herniated discs can often be misdiagnosed due to the nature of the condition and the areas of pain. At Back In Motion Physical Therapy & Performance, our physical therapists are movement experts with extensive knowledge and experience in diagnosing herniated discs. If you suspect you may be experiencing symptoms related to herniated discs, reach out to us for a definitive evaluation.

We will design an individualized treatment plan specifically for you, incorporating both passive and active treatments to effectively manage and alleviate your pain. Don't resign yourself to living with pain and compromised function. Contact Back In Motion Physical Therapy & Performance today to find the relief you deserve. Our goal is to help you regain normalcy as quickly as possible.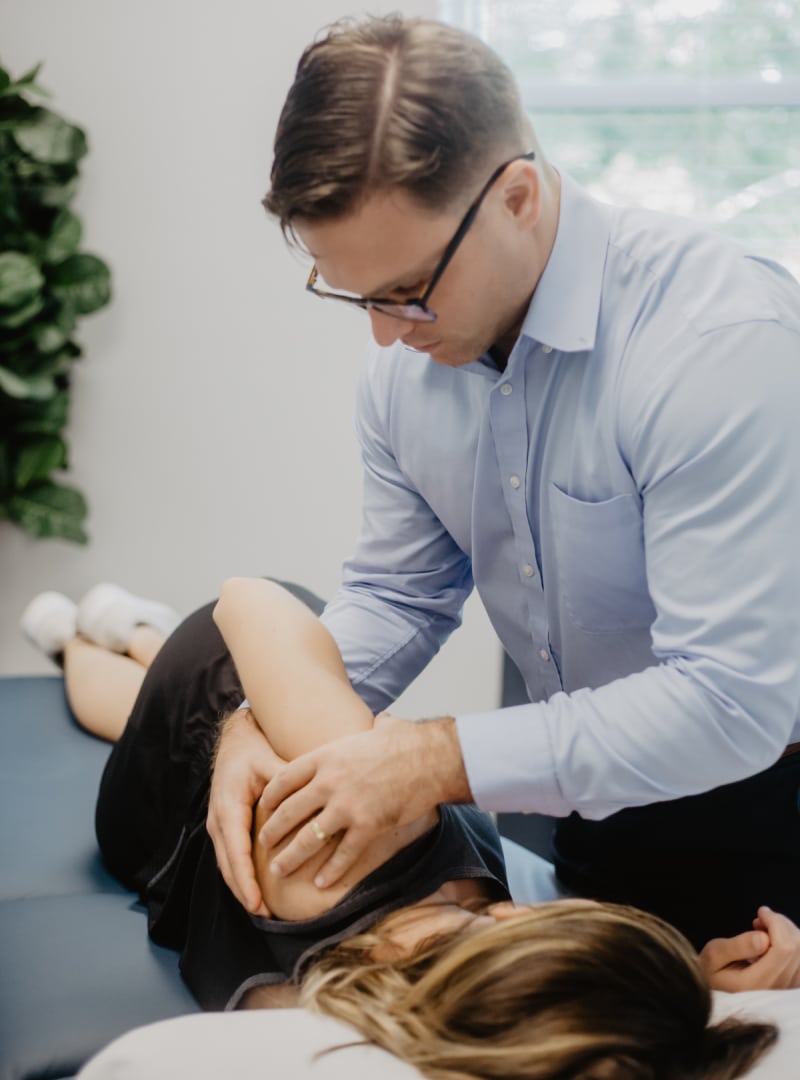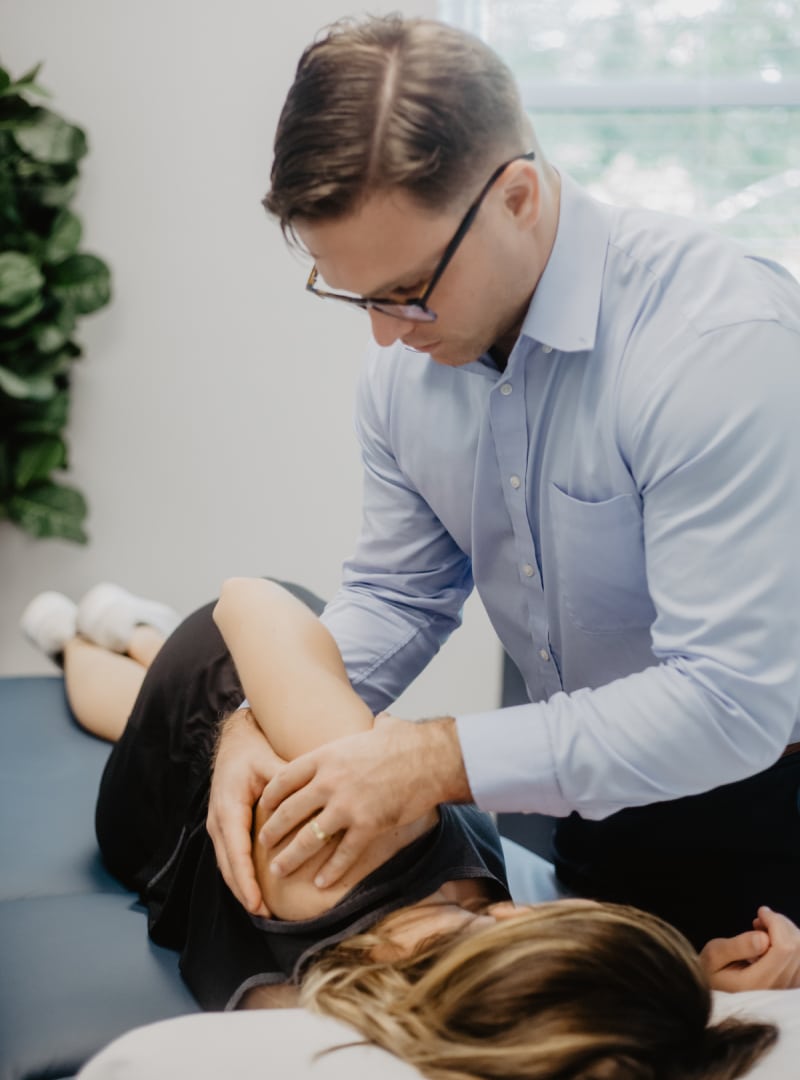 Our Herniated Disc Success Stories
Here's How Most People Start Their Journey Towards Getting Back in Motion…