No Drugs. No Surgery. Discover How we can Help You Get Rid of Your Pelvic Pain Once & for All
Have you been experiencing the frustrating symptoms of chronic constipation? This ailment can sometimes feel difficult or embarrassing to discuss with your doctor.
However, constipation is a very common gastrointestinal disorder. In fact, every year more than 2.5 million people visit their doctors to seek treatment for constipation in the United States alone. So if you've been struggling with the pesky symptoms of chronic constipation, you are certainly not an outlier!
Physical therapy at Back In Motion Physical Therapy & Performance in Fort Myers, Cape Coral & Estero, FL can grant you the relief you've been searching for. Relief from chronic constipation is right around the corner.
What is Chronic Constipation?
Constipation is defined as infrequent bowel movements or difficulty passing stools. Chronic constipation lasts for several weeks or longer and is generally characterized by a lack of more than three bowel movements per week.
The following demographics have a greater risk of experiencing chronic constipation:
Those over the age of 65

Women and pregnant women

People who live a sedentary lifestyle or are unable to exercise due to a spinal cord injury or physical disability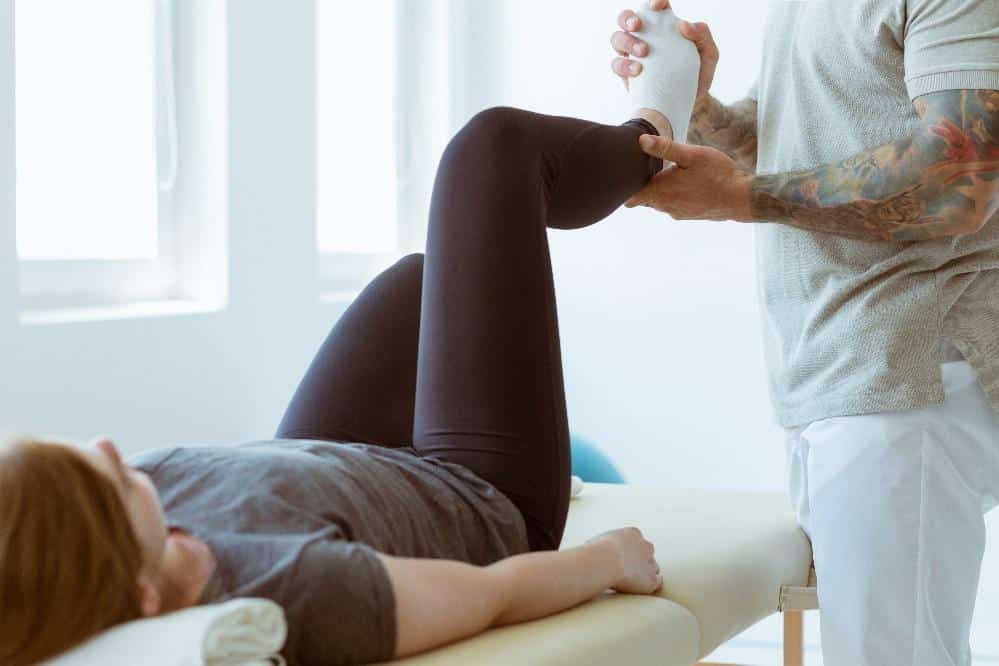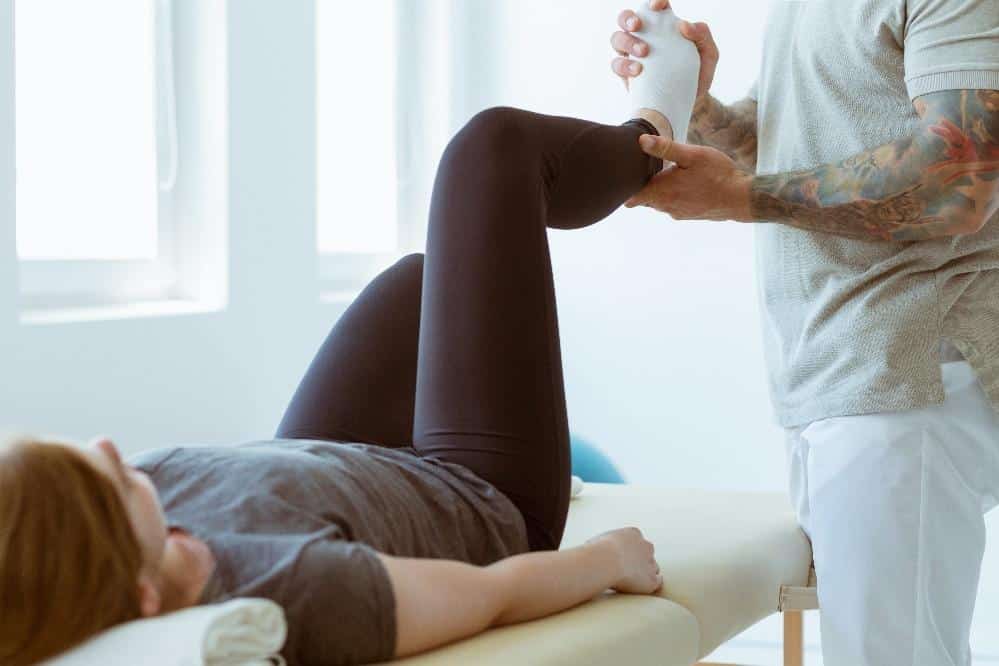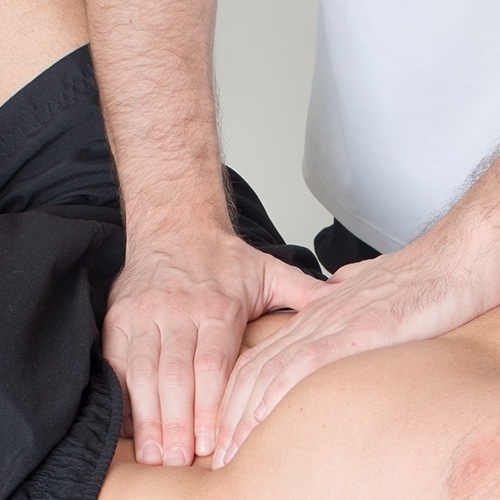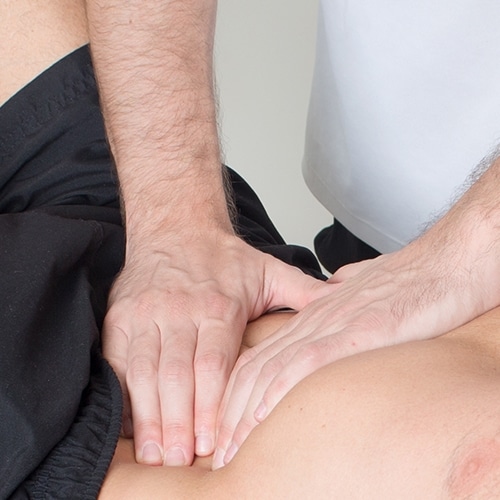 The Treatment You can Expect in Physical Therapy
At Back In Motion Physical Therapy & Performance in Fort Myers, Cape Coral & Estero, FL, our physical therapists are experts at treating chronic constipation. We can determine the specific kind of constipation you are experiencing and formulate an individualized treatment plan that meets your exact needs.
It's possible that you could be experiencing either "slow transit constipation" or "functional constipation." Slow transit constipation can be reflective of a colon issue or the result of stress and over-activity in the pelvic floor.
Functional constipation is when the pelvic floor muscles contract instead of relax when attempting to pass stools. This makes passing stools extremely difficult. Depending on your type of constipation, you may be prescribed:
Abdominal colon massage training

Pelvic floor muscle training

Toileting postures and patterns

Myofascial release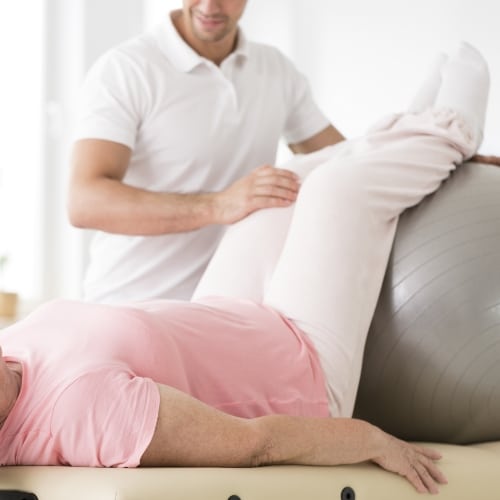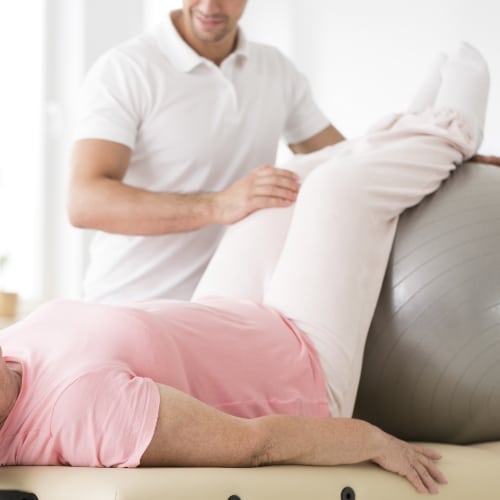 The Pelvic Floor Conditions We Treat
Do You Need Pelvic Floor Therapy  But Don't Know Where to Start?
Download our Free Report: "32 Questions of Pelvic Floor Physical Therapy Answered Truthfully"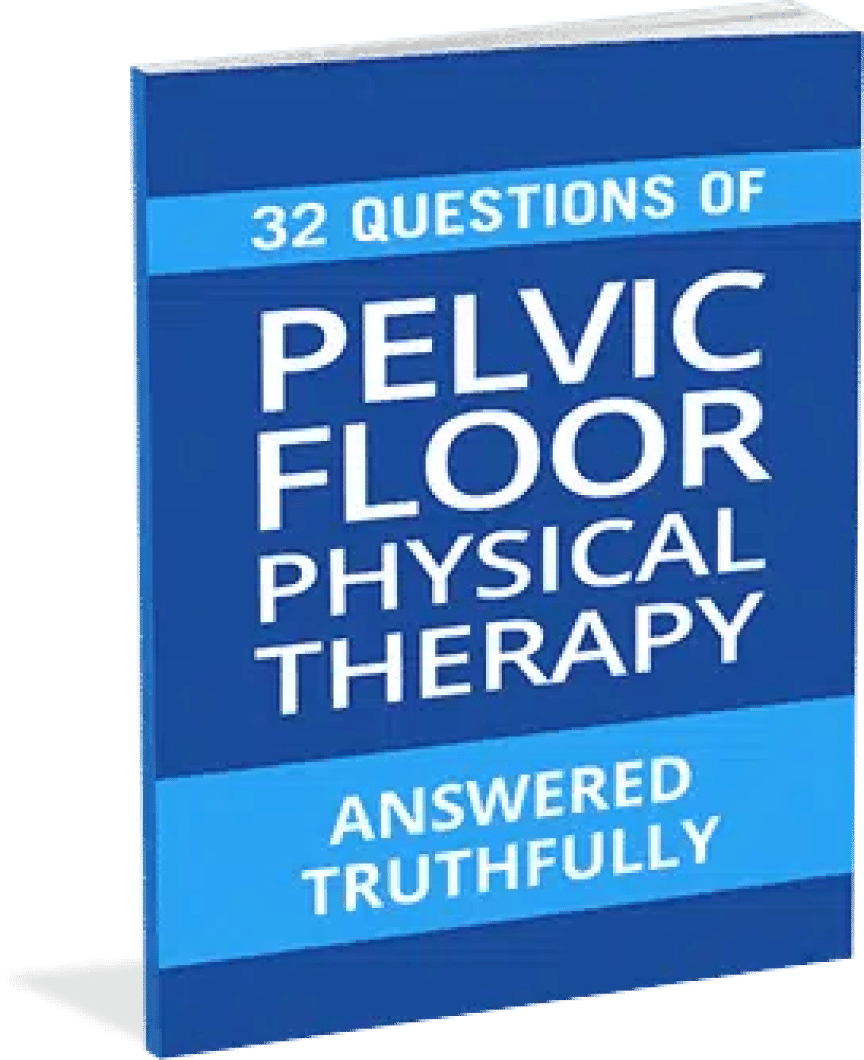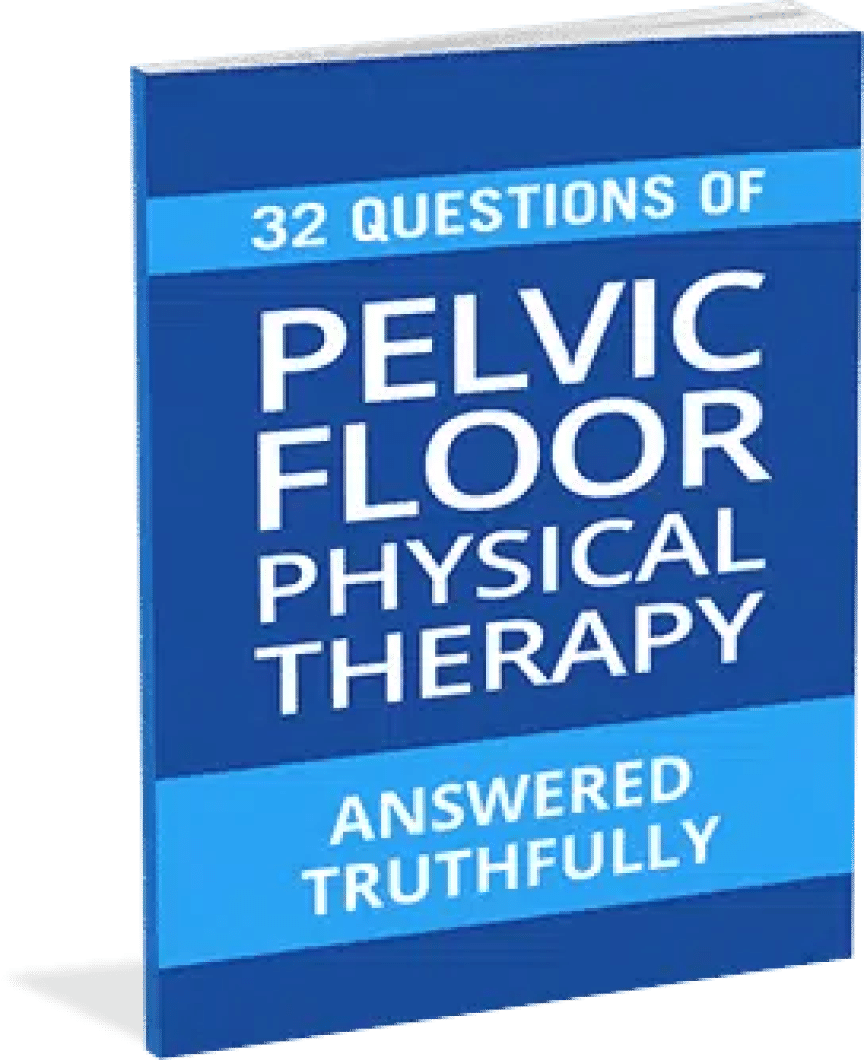 Download this Report Now If:
Why Kegel exercises can make you worse and why they're not for everyone

How do I know if I need pelvic floor physical therapy?

What can I expect during a pelvic floor physical therapy session?

How long does a typical pelvic floor physical therapy treatment plan last?

Are pelvic floor physical therapy sessions painful?

Will I need to undress during my pelvic floor physical therapy session?

How often should I attend pelvic floor physical therapy sessions?

Can pelvic floor physical therapy help with urinary incontinence?

Does insurance cover pelvic floor physical therapy?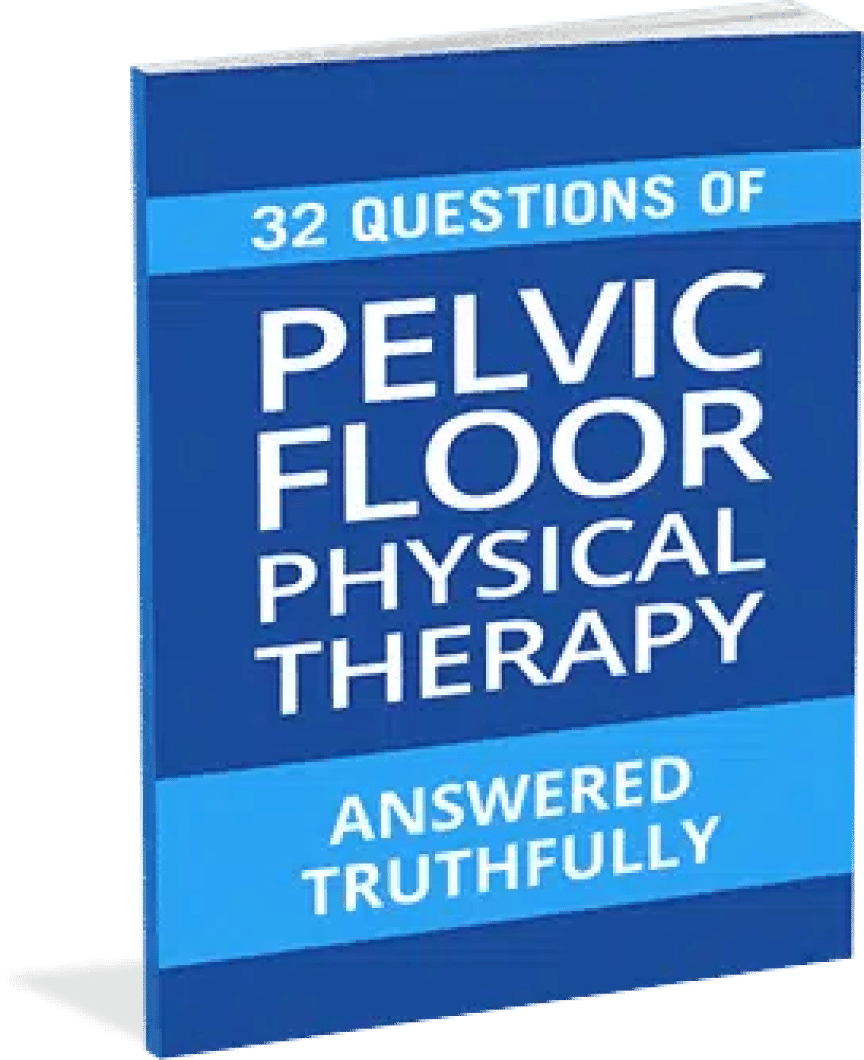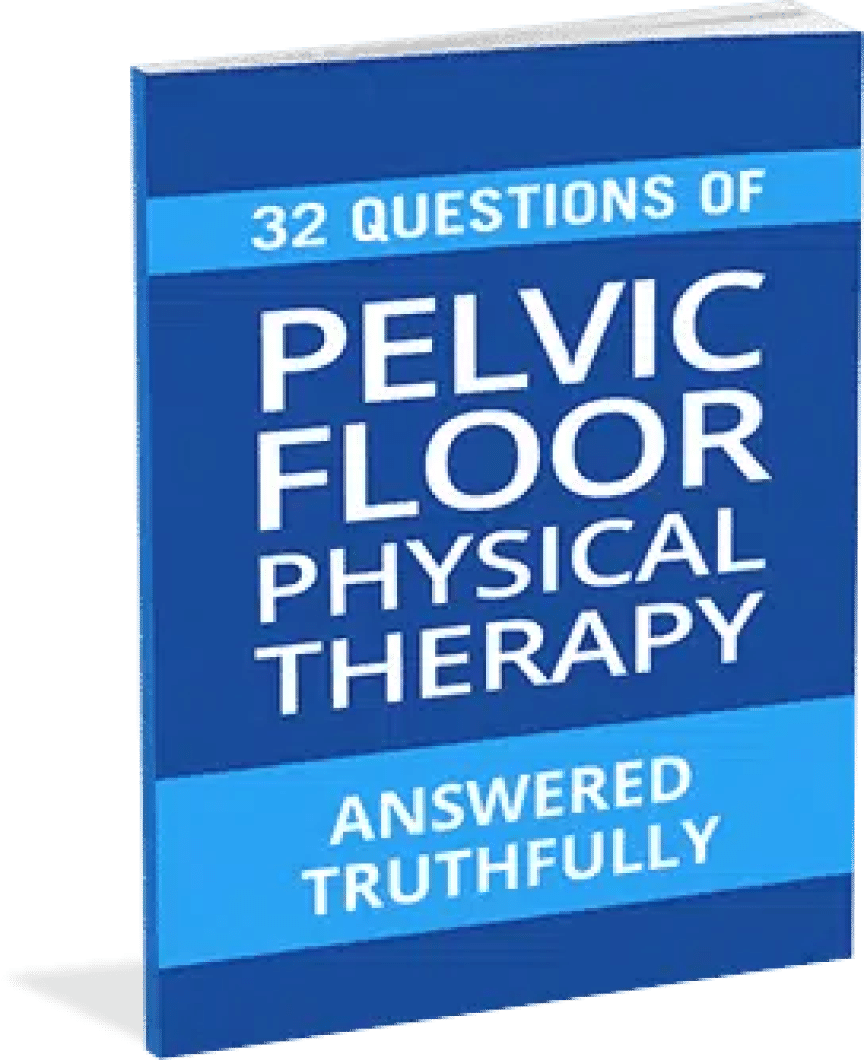 Our Approach to Treating the Pelvic Floor & Treatments – We Fix the Cause & Not Just the Symptoms
We use various treatments and techniques to assess and treat the pelvic floor and girdle. Once we've ruled out that it's not stemming from your lower back or hips or that you don't have any red flags, we'll proceed with our pelvic health assessment and treatment.
Just like our primary form of treatment, the Gray Method, used for all other musculoskeletal pathologies, we'll be trying to detect the underlying reason for your pain or symptoms. In the pelvic floor, it's usually no different than any other area of the body except it is in different but is more sensitive and private.
We Provide the Following treatment Methods:
Manual Therapy & Manipulation

Functional Exercise & Strengthening

Blood Flow Restriction Training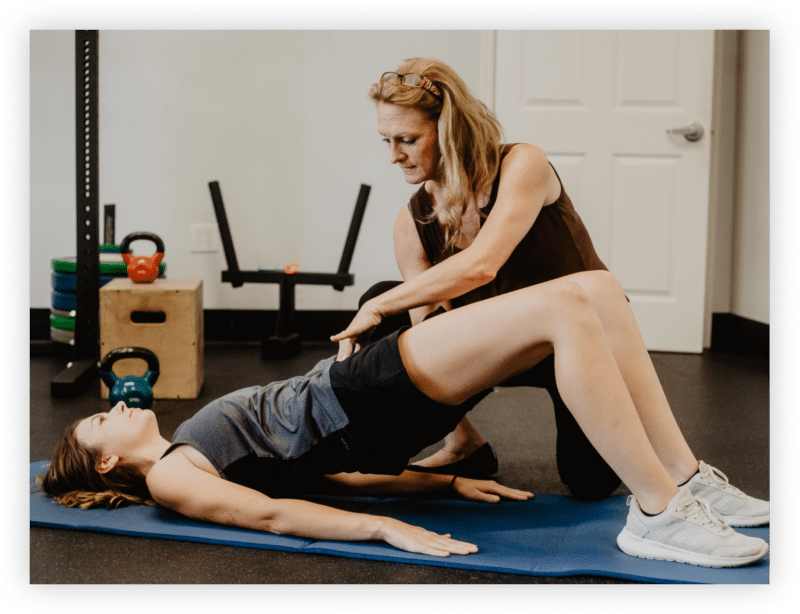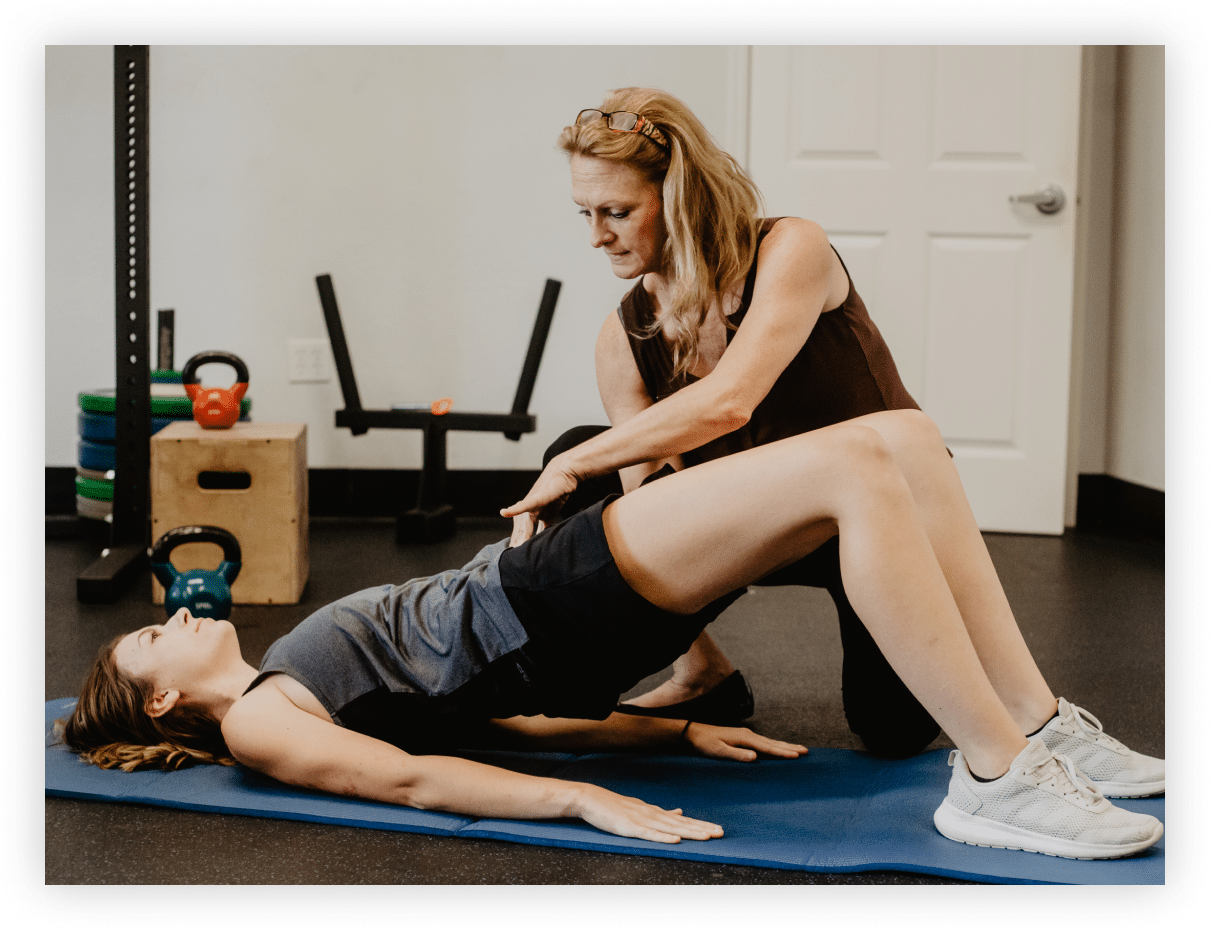 Here's How We Can Help Get to the Root Cause of Your Constipation – The Gray Method
Let's face it; most treatments for constipation just don't cut it.
Many medical providers focus solely on treating the symptoms, overlooking the root cause of the problem. While painkillers, injections, and surgery may have their place, they shouldn't be the default options for constipation treatment.
At Back in Motion Physical Therapy & Performance, we believe in a holistic approach that goes beyond temporary fixes. We are proud to introduce the Gray Method, a comprehensive and personalized approach to constipation relief.
We understand that each patient's constipation is unique, and so is our treatment.
Our primary goal is to uncover the underlying reason behind your constipation and address it effectively.
We steer away from simply masking the pain with medication or advising you to rest indefinitely. Instead, we provide education, self-care strategies, and expert guidance to empower you in your journey to a pain-free life. Our mission is to help you find long-lasting relief and regain control of your health and well-being.
So, if you're tired of conventional treatments that fall short, join us on this revolutionary path to Core Dysfunction recovery.
Watch the quick video below to get a glimpse of how the Gray Method can transform your life and provide the relief you've been searching for. Let's work together toward a pain-free future!
Meet Your Pelvic Health Therapists
Our Pelvic Health Treatment Success Stories
My gynecologist recommended Back in Motion for Physical Therapy on my Pelvis. | wanted the first appointment available, and that led me to the Cape Coral Office, even though | live in Ft. Myers. what a stroke of luck! Going to see Dr. Devyn Kangas, two to three times a weeks for this past month has improved my condition tremendously. Dr. Devyn is always on-time, a great listener, empatetic, pro-fessional, very caring, and fun!!! | would not hesitate to give this office my highest recommendation.


Here's How Most People Start Their Journey With Our Pelvic Health Program….