3 Skills Every Athlete Needs To Be Successful
Hey everyone, Coach Chad here over at Back In Motion Physical Therapy & Performance.
Today we're just going to talk about the 3 things that every athlete needs to be successful!
There are many things that go into being a great and successful athlete but these are our top three.
One is psychological, two is physical, and three is technical.
#1 Psychological
Firstly, we're going to start with psychological. There are a couple of things that you want to do.
– Growth Mindset
You want to have a growth mindset, okay. This is one of the biggest skills that an athlete needs in order to grow and be successful.
Without a growth mindset, how do you expect to continue to become bigger, faster, or stronger?
– Tracking Progress
Now in order to know if you are growing and getting better, you want to be tracking your progress such as tracking your weights or tracking how much you're running every day.
Basically tracking to make sure you're progressing. Seeing this progress will also serve as a motivation to do better and improve faster!
-Taking Critical Feedback
So, next is being able to take corrective criticism to use it to your full advantage.
When someone comes over to you and says, "Hey, you know, you're not doing this right," or "Maybe we can try this out," it might make you better.
Any advice you can get, we're always growing, we're always learning and it can only help you improve faster.
Any advice you can take to get better is always one step to becoming a better athlete overall.
– Setting Goals
Next, is setting goals. You want to set goals so that way you progress also and become a better athlete.
You're basically just setting goals to crush them, and that way you can make new goals and become.
According to Positive Psychology, setting goals helps trigger new behaviors, helps guides your focus, and helps you sustain that momentum in life.
Goals also help align your focus and promote a sense of self-mastery. In the end, you can't manage what you don't measure and you can't improve upon something that you don't properly manage.
– Never Give Up
And then lastly, never give up.
So, things might get hard. You might not hit a goal. You might not be progressing in the weight room, progressing in track, court, or field.
Just never give up, because we all have our days.
No one is 110% every day. Sometimes we have to learn to rest and take a break.
#2 Physical
All right. Next comes physical. We all want to get stronger, more endurance, to become more agile and quick.
So, we want to be making sure we're doing progressive overload, making sure we're writing our weights down or writing how far we run.
It all comes back to the same factor of that growth mindset.
In order to get stronger, you have to track how much you're weightlifting every day so that way you can grow physically.
Also knowing what your body needs to grow is extremely important. Knowing proper nutrition, knowing what it takes to recover, or knowing when to rest.
LISTEN TO YOUR BODY!
Knowing how much sleep your body needs every night, how much protein, water, carbs, and fats you need is all crucial.
All these factors into becoming a better athlete, right. We want our bodies to grow. We want our minds to grow.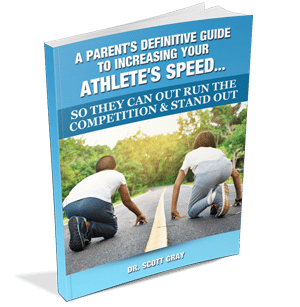 GET YOUR FREE REPORT
Free Special Report Reveals….How to Increase Your Athlete's Speed
#3 Technical
Lastly, number three is technical. Technical, is mastering and all the skills we just talked about.
Honing in on everything above and working on technique. Basically becoming a master of everything and just honing in on all your skills.
How To Get Bigger, Faster, & Stronger….
A quick little recap over the 3 skills that every athlete needs to become successful is one, psychological which is all about your mindset. Two, we have physical and three is technical.
Implementing all the skills above will definitely put you on track in the right direction to becoming a successful athlete.
But the secret ingredient that separates good athletes from great ones is Sports Performance Training.
Sports Performance training is truly the secret sauce to all that we discussed here today.
Our sports performance training program at Back In Motion Physical Therapy & Performance, is one of the safest and most successful programs available.
What makes our youth sports performance training so effective?
It is led by a skilled sports performance team of NSCA certified trainers and is overseen by a Doctor of Physical Therapy.
Every youth athlete who completes our training program is significantly stronger, fitter, and happier with their sports performance than ever before!
One of my favorite quotes is, "Hard work beats talent when talent doesn't work hard."
You got this!
Here's How We Can Work Together
Choose Which Option Works Best For You…
Option 1
Free Phone Consultation
If you're not quite ready to book an appointment yet, you might have some questions that you would like answered first. We would be happy to chat with you so we can be 100% sure that we can help you… just click the button below to request to speak to us on the phone!
Option 2
Inquire About Cost
We understand that some people want to find out a little more about the cost and appointment availability of our personal training and sports performance training programs before booking an appointment. If you want to know about our availability, then please just click the button below and complete the simple form.
Option 3
Free In-Person Consultation
We realize some people may be unsure if Back In Motion Physical Therapy & Performance is right for them. Are you wondering if it'll work or if we can help with your problem? If that sounds like you and you'd like to sit down with one of our team members to see for yourself how we can help you, just fill out the simple form below so we can answer your questions.