Why Everyone Needs a Personal Trainer – Lasting Results
We cannot stress enough as to how important a role a personal trainer plays in helping you achieve your fitness goals.
You can be a sports-driven person, or you might want to lose weight.
You might not be performing well physically since last few days and this is why you need to get fit.
The reasons could be uncountable, but what is undeniable is the importance of a fitness trainer in helping you achieve your fitness goals.
You might argue that the internet is the best trainer, and you can get all sorts of training and recommendation just on a single click.
Well, sure, you can. But you will agree with us that achieving personal attention and advises based on your current body condition and circumstances is a far-fetched dream with remote training options. Yes?
This is the reason perhaps that you need a personal trainer who will provide you with long-lasting results, just the way you would like.
Not convinced? Well, let's delve deeper and understand how a personal trainer helps you in achieving lasting results.
Want to See How We Can Help You?
Claim Your Free Fitness or Performance Consultation…
They know it, inside-out
You may educate yourself temporarily on a certain body contain, exercise, or routine. You may even get the desired results.
But it is likely that these results will fade away with time. This is because these results were not achieved as a part of long-lasting strategy but rather you achieved them somehow.
You might lose 5 pounds or so. Undoubtedly, you will be the happiest person alive on the planet.
But what's next? You will lose motivation.
Pizzas and other high-calorie products will attract you. Even worse, you will lose the urge to workout.
The result? You will gain those shed pounds again. And no you are not alone, this is what happens with most of us.
This is exactly where a personal trainer smoothens the things for you and make them work. They will stay with you and help you in keeping up with the figure.
They will recommend you exercises so that you don't gain the lost weight.
They will provide you with a complete regime, and inspire you to workout.
They know how to maximize the results
Perform one wrong exercise in a wrong posture and you could easily end up resting on your bed for the next ten days.
We are sure this is the least that you will ever want to happen. It not only kills time but also kills your motivation and can also make you feel low.
That's when the importance of a personal trainer becomes inevitable. They know how they can provide you with maximum results in the least possible time.
They know the set amount of reps that you need to perform.
They know what you need to do, and what you need to avoid, and this kind of personal attention can only be fetched when you are under the guidance of a personal trainer.
They improve your mental health
They do not only provide faster and accurate results in terms of physical fitness, but they also boost your mental health.
They help people suffering from depression come out of their negative thoughts.
They motivate you and help you choose the right exercises which release more endorphins and make you feel happy.
All in all, they act as an unofficial therapist and help you make the most out of your fitness regime.
They improve your well-being and nutrition and help you in a myriad of ways that you might have not even think of.
Do not wait anymore. Talk with us today and explore our Fort Myer Personal Training Programs.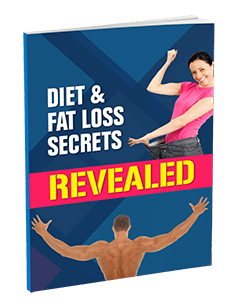 GET YOUR FREE REPORT
Free Special Report Reveals…. Strategies To Diet & Fat Loss Secrets This report was written by expert, Dr. Scott Gray
Here's How We Can Work Together
Choose Which Option Works Best For You…
Option 1
Free Phone Consultation
If you're not quite ready to book an appointment yet, you might have some questions that you would like answered first. We would be happy to chat with you so we can be 100% sure that we can help you… just click the button below to request to speak to us on the phone!
Option 2
Inquire About Cost
We understand that some people want to find out a little more about the cost and appointment availability of our personal training and sports performance training programs before booking an appointment. If you want to know about our availability, then please just click the button below and complete the simple form.
Option 3
Free In-Person Consultation
We realize some people may be unsure if Back In Motion Physical Therapy & Performance is right for them. Are you wondering if it'll work or if we can help with your problem? If that sounds like you and you'd like to sit down with one of our team members to see for yourself how we can help you, just fill out the simple form below so we can answer your questions.