Why Everyone Needs Personal Training- Accountability
What was your New Year's resolution this year? Let us guess. Lose weight, exercise daily and get fit.
All these are good resolutions but have you ever wondered why most of us keep making the same ones every year ceremoniously and then end up breaking them at some point?
Let us tell you why. It is because no one keeps us accountable for our goals.
When there is no accountability we tend to fall back on to the easy road.
Sleeping 5 minutes longer, skipping routines because of the weather, a hectic workday and many more excuses will keep popping up taking you away from the original vigor and dedication you had at the start of the year.
That's why you need a personal trainer. Someone who will not quit on your goals and won't let you quit on them either.
Let us point down some of the benefits of why a personal trainer is helpful in fitness training.
Want to See How We Can Help You?
Claim Your Free Fitness or Performance Consultation…
#1 Motivation
Self-driven motivation is great and everything. But sometimes we tend to lose motivation when we do not see any instant results or visible improvements. This happens all the time with workout routines.
People keep up for one or two weeks and expect to get that chiseled abs just right away. If they don't, they lose motivation.
You have to push yourself harder when you feel like letting yourself down. A personal trainer will help you do that. They are a great source of motivation. They will keep you accountable and push you to your maximum potential.
And besides who slacks off when money is involved? You hire your personal trainer for money and the money spent is a great motivator.
#2 Consistency
Fitness training has to be a consistent effort. And without a personal trainer, you could lose consistency. You are less likely to miss an appointment with a personal trainer than the one you make for yourself.
A personal trainer has a more vested interest in your improvements and cannot cancel on an agreed commitment.
A personal trainer can sit with you and draw up the right schedules and fitness plans that best suit your needs. They help you measure your progress effectively and see that your specific goals are achieved.
They can easily catch you when you fall off the right track. Now you will have someone to answer to when you skip your workouts or eat unhealthy food.
#3 Accountability
Some exercises are tough. Some are tiring and when you keep doing them for some time they can get both tiring and tough. So it does feel nice to take breaks, right? Sorry, but that's when you start losing focus.
If you had a personal trainer though, they will let you take proper breaks and make sure you do not burn out. They will help you push for your maximum potential.
They know the exercises well and will help you do them correctly. Performing and forming the correct posture can be a lot easier with an expert personal trainer.
They will hold you accountable for your own goals because that is their job. When you succeed in your fitness goals, it is a success in their job as well.
#4 Realistic goals
Do you know why most fitness training regimes go down the drain? Because people expect too much from too little time and with minimal effort. Expecting easy is a bad move when it comes to fitness.
You have got to put in the effort and sometimes even the sternest and determined minds can waver when expectations are not met in their exact terms. And then the cycle of procrastination and demotivation start.
A personal trainer will help you from falling into those kinds of situations.
With their expertise, they will be able to provide you with a proper plan, routines, and diet that will help you set realistic goals. They will be all along with you on your journey to achieving this goal and make sure you follow up.
#5 Make it all fun
A personal trainer is like a partner who will not quit on you. Exercising can be exhausting. Doing it with someone makes a big difference.
But believe us – exercise can be fun. With a good personal trainer around, your routines can become more enjoyable and exercising becomes a social fun activity.
Beat Those Fitness Goals Like a Pro – NOW!
Unlike your job where you are held responsible, the fitness regimen does not demand much attention other than what you decide to give it yourself.
While this may work on some good days, the consistency levels could get low as there is no one you have to answer other than yourself.
In the end, you simply beat down yourself and say exercising is not for you. But that's not true. You have all the potential to get to where you want to.
A little information help can get you there.
So consider getting yourself a personal trainer in Fort Myers, FL if you are serious about your fitness goals.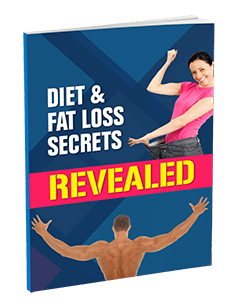 GET YOUR FREE REPORT
Free Special Report Reveals…. Strategies To Diet & Fat Loss Secrets This report was written by expert, Dr. Scott Gray
Here's How We Can Work Together
Choose Which Option Works Best For You…
Option 1
Free Phone Consultation
If you're not quite ready to book an appointment yet, you might have some questions that you would like answered first. We would be happy to chat with you so we can be 100% sure that we can help you… just click the button below to request to speak to us on the phone!
Option 2
Inquire About Cost
We understand that some people want to find out a little more about the cost and appointment availability of our personal training and sports performance training programs before booking an appointment. If you want to know about our availability, then please just click the button below and complete the simple form.
Option 3
Free In-Person Consultation
We realize some people may be unsure if Back In Motion Physical Therapy & Performance is right for them. Are you wondering if it'll work or if we can help with your problem? If that sounds like you and you'd like to sit down with one of our team members to see for yourself how we can help you, just fill out the simple form below so we can answer your questions.