What Is Sports Physical Therapy?
Everything You Want To Know About Sports Physical Therapy
Are you suffering from an injury, ache, or pain as a fitness enthusiast or athlete? Does it prevent you from playing your best or even working out hard and living an active lifestyle?  You may benefit from sports physical therapy.
In this post, we'll disclose why you need to see a sport physical therapist rather than one at your local hospital system, what a sport therapist can do, and where you can find one.
What Is Sports Physical Therapy?
Sports physical therapy deals with athletes and fitness enthusiasts that value their health and have an injury that prevents them from being active. For instance, if you have knee pain when running you'll want to see a sport physical therapist versus a random one down the street. This is just one of the many injuries a sport therapist can help you with.
What's Different About Sports Physical Therapy?
Sports physical therapy is different because they know how to get you back to your sport or exercise routine. They are usually fit themselves and understand the demands of your sport and rehab athletes all day.
Would you rather see someone that rehabs athletes every day or would you rather see a physical therapist that just does a few a year?
Of course, you would want to see the physical therapist that specializes in sports medicine. Not the latter.
What Treatments Do Sports Physical Therapists Provide?
Most sport physical therapists provide an array of services. However, the most common are the following:
This form of treatment consists of many different techniques. It includes massage, myofascial release, Active Release Technique, and even joint mobilization and manipulation. This is an important treatment for an athlete as it increases your healing times, improves your joint mobility, and releases tightness in your muscles.
2. Patient Education
Believe it or not, most of the therapy can be patient education. As an athlete it can be showing you how to swing your golf club more proficiently, switching your running shoes specific to your foot type, or even showing you what exercises you should or shouldn't be performing anymore.
3. Exercise
Lastly, most sport physical therapists will prescribe specific exercises to help you heal. This can be after a surgery or even after an injury such as an ankle sprain.
Exercise is needed because it will increase blood flow to the area but also strengthen your tendons, muscles, and ligaments so that you can endure your sport.
Want to See How We Can Help You?
Claim A Free 20 Minute Discovery Visit….
What Conditions Does A Sport Physical Therapist Treat?
A sports physical therapist can treat an array of conditions including:
Muscle Strains
Stiffness
Ankle Sprains
IT Band Syndrome
Shoulder Pain & Stiffness
Plantar Fasciitis
Knee Strains
ACL Tears
Lower Back Pain
Neck Pain & Stiffness
Hip Bursitis & Pain
Plus much, much, more
Basically, if you're suffering from pain or stiffness from working out or playing sports seeing a sports physical therapist can benefit you.
To learn more about sports physical therapy you can check out the APTA's Sports Section here.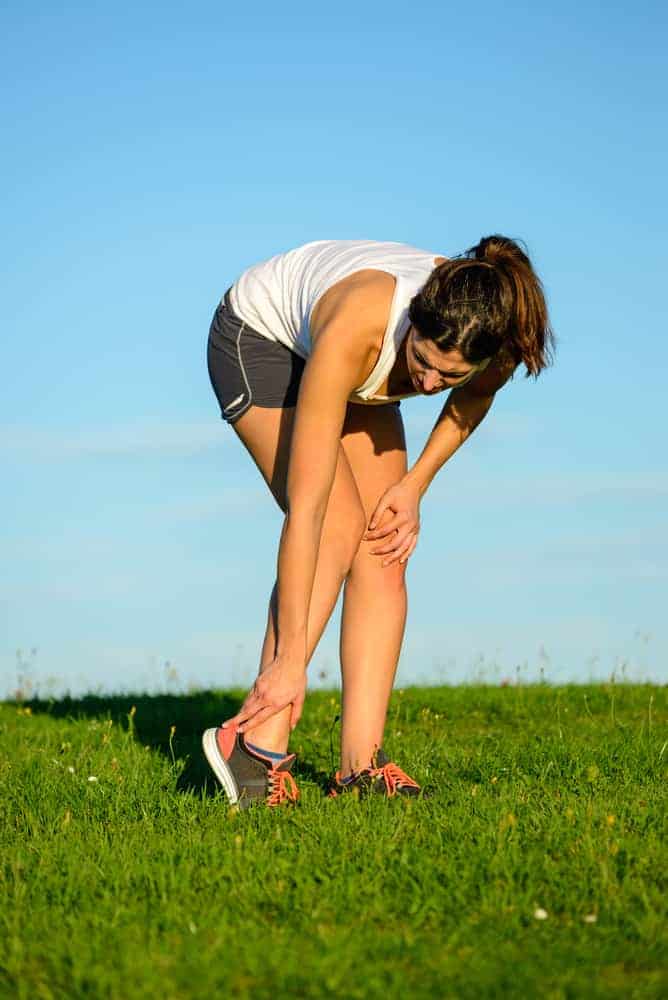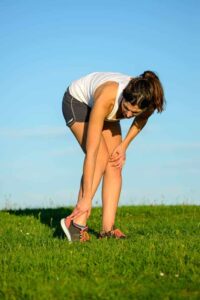 Ready To Help Your Sports Injury?
If you're currently suffering from a sport or fitness injury you don't need to look any farther.
Contact our skilled therapists at Back In Motion Physical Therapy & Performance to meet with one of our skilled sports physical therapists!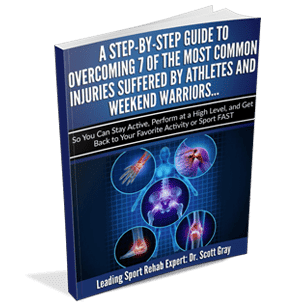 GET YOUR FREE REPORT:
A step – by – step guide to overcoming 7 of the most common injuries suffered by Athletes and Weekend Warriors
About Author: Dr. Scott Gray
Dr. Scott Gray is an internationally recognized and expert physical therapist specializing in sport, athletic, and back and neck injuries. He is the inventor of a revolutionary form of treatment called the GRAY METHOD. This type of treatment unlike others, addresses the CAUSE rather than just your SYMPTOMS with a full body approach. Contact our skilled therapists at Back In Motion Physical Therapy & Performance to get started on the road to pain relief!