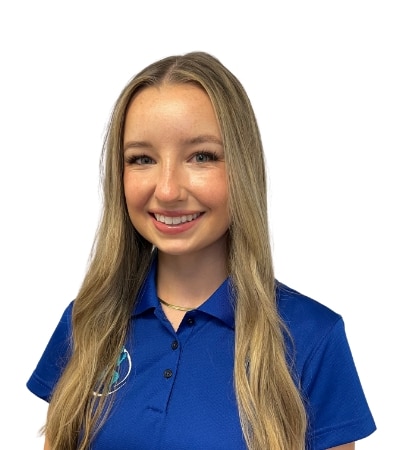 Dr. Megan
(PT, DPT, ATC)
Dr. Megan is a sports medicine physical therapist. She earned her degree from Nova Southeastern University. She obtained her bachelor's degree in athletic training from Mercyhurst University. From football to swimming to hockey and more, she has experience treating athletes of all kinds.
She works with high school, DI and DII college, Olympic, and professional sports. Her own background includes competitive dancing and coaching gymnastics. She is currently treating patients in our Cape Coral office while training to become a Certified Gray Method™ Practitioner. She is deeply committed to delivering top-notch clinical care and an excellent patient experience.
Are You Ready to Get Back in Motion?
Here's How Most People Start Their Journey Towards Getting Back in Motion