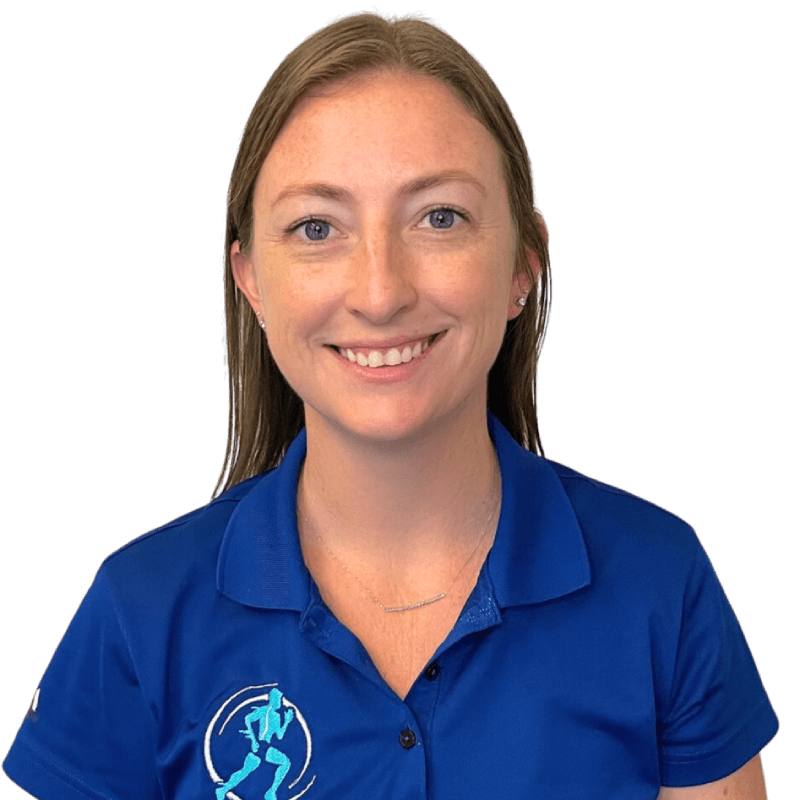 Katy 
(Coach)
Coach Katy is originally from Cape Coral, FL, and earned her bachelor's degree in Biomedical Sciences from the University of South Florida (2014). She then completed her personal training certification along with a specialization in senior fitness from the National Academy of Sports Medicine (2017).
Katy discovered her passion for fitness while in college where she used the same tools she is now implementing with others to gain strength and overall health. Katy has also played and then coached soccer since the age of 7. Because of this, her training focus includes helping the general fitness population to look better and feel better and helping athletes reach their full potential through strength and conditioning.
Outside of work Katy enjoys lifting weights, watching sports(soccer especially), and hanging out with her cats and sister.
Are You Ready to Get Back in Motion?
Here's How Most People Start Their Journey Towards Getting Back in Motion