5 Reasons Why People in Their 50's, 60's, and 70's Need a Personal Trainer
"Yes, I want to feel better, get healthy, lose weight but…."
Is your health on your mind (more often)?
Do you think about getting better sleep or losing some weight?
Have you been so busy working, that you just let things slide?
Maybe you tried that fad diet or joined weight watchers and it just didn't work.
Did you join a gym and then quit because you didn't feel like going?
Then it's time to count on an expert, someone who knows all about this and can help you.
There is one sure-fire way to improve: hire a personal trainer and say hello to better health and achieving your goal.
In this article, you'll learn exactly why hiring a personal trainer is the next step. We'll describe 5 reasons why personal training will help you regain your confidence and ideal health.
Here are 5 Reasons Why You Need a Personal Trainer
A personal trainer is many things; all that matters is which of these is what you need:
Reason Number 1: The benefits of knowledge, training & experience
A qualified professional who can guide you through and provide an efficient program for:
strength training, to help prevent osteoporosis and frailty by stimulating the growth of muscle & bone
improved muscle mass, which can lead to less body fat, a stronger immune system, improved energy levels, and reduced stress
increased flexibility, to help increase circulation, muscle control, and improve balance & coordination
enhanced balance, to improve mobility and prevent falls & injury
better posture, to improve blood flow and better breathing
weight loss, to improve overall health, mobility, and energy
Reason Number 2: A balanced approach
A practitioner with extensive knowledge in mindset, body, and nutrition, to provide the best approach, based on your current state, to get you where you want to be.
It's important to consider all aspects of fitness in order to get the best outcome.
A personal trainer helps you address these to make sure you succeed.
Reason Number 3: Maximize your time and results
A certified specialist who can provide the most efficient, effective strategy to achieve your health goal(s) in the least amount of time, without hassle.
A personal trainer knows how to get to what works best for you, based on working with a wide variety of clients and always staying up to date on the latest best practices.
Reason Number 4: Personalized and safe approach to exercising
An informed professional who provides safe and you-specific solutions, based on where you're at and where you can realistically get to. A personal trainer knows your personal boundaries and physical limits, as well as your current fitness level. A safety checklist including warmup, proper equipment, appropriate shoes, drinking water, proper pace, and rest times, is fundamental to providing the right foundation for better health.
Reason Number 5: Gets you going and keeps you on track
A highly educated motivator to start and keep you going on your path to feeling better, losing weight, and enjoying life.
A good personal trainer incorporates several key elements like having a plan, calibrating realistic goals, anticipating challenges, encouraging accountability, measuring progress, incorporating rewards and validation, to ensure your total success.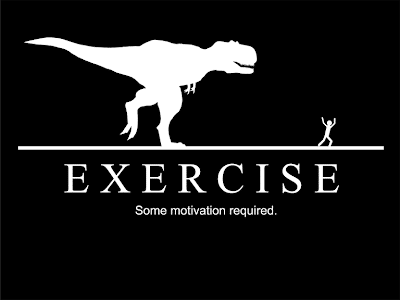 HERE ARE THE FACTS:
Lack of proper exercise leads to muscle loss, weaker bones, lack of strength and flexibility. The more mass you lose, the more sluggish and tired you will be.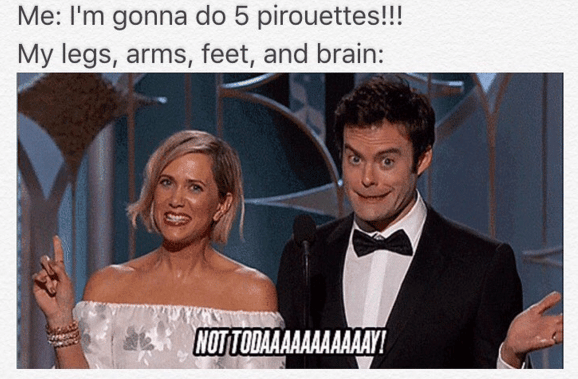 ON THE OTHER HAND:
Exercise creates a positive mental effect, compliments the body's natural ability to self-heal and relieve pain. A healthy metabolism is critical to good health. Your movement, balance, and flexibility will improve significantly and can be achieved in less time than you think.
At BIM Fitness and Performance, your personal trainer will get you and keep you on this journey and make it more enjoyable. We are why you get those results faster because everything is customized to your situation.
But Why Personal Training vs Joining a Gym, Classes or Doing It on My Own?
Personal trainers ARE the "best tool in the gym". Nothing is as critical to your health goals as knowledge, results, and safety.
Your personal trainer is highly trained to focus on your INDIVIDUAL needs and provide the right solutions.
Even if you consider yourself "relatively fit" or "work-out savvy", many like you have hired a personal trainer to get a fresh, objective perspective or tweak things, as well as give you some new ideas SAFELY, which can make a massive difference and get you back to feeling so much better about yourself…because you will be!
Personal trainers are also the best motivators, so they can make sure that you want to keep up or follow through on what you've started. To achieve your health goals, a personal trainer will keep you engaged and accountable throughout the process.
Everyone has their own personal way of getting things done. It's important to make sure that you're doing the RIGHT exercises and that you're doing them CORRECTLY.
The road to better nutrition has a lot of science behind it nowadays. Your personal trainer has the knowledge and experience to refine your plan to ensure your success.
A personal trainer understands all of these factors and provides the appropriate knowledge and feedback you need. Making a real connection (he/she gets me!) just makes the whole process more enjoyable.
This is what makes for a great Personal Trainer
A GOOD LISTENER! To make sure they understand you and what you're trying to accomplish so that they can provide the best solutions.
PAYS ATTENTION! Totally focused on you when you're together so that they can adjust dynamically and maximize your time and effort.
MONITORS YOUR PROGRESS. Provides an ongoing assessment of your progress, to adapt or change if necessary, and high five your accomplishments!
EXPERIENCE is GOLD! A MUST! You want someone knowledgeable in the area of your specific goals, to make sure you get the most out of your commitment. If you're a golfer or a tennis player, for example, you need someone who understands that discipline to be most effective with your plan. This also applies when you have an injury, medical problem, or condition (heart problems, diabetes, COPD) so that your trainer can work with your doctor or specialist to ensure your progress.
Of course, they have to be certified by a reputable PT organization, like NSCA, ACSM, ACE, or YMCA, as well as up-to-date certifications in First Aid and/or CPR.
And for good order sake, they should have and provide copies for policies, procedures, liability insurance, services, costs, cancellations, and refunds.
Please Note: Not All Personal Trainers are the same…
Maybe you've experienced one of these or maybe you've heard horror stories…
They try to sell you something, like a meal plan, that you didn't ask for…
They push you too hard, so you spend more time in pain, rather than feeling better…
You're not getting the results, even though you've done everything you were told…
They are unprofessional, too casual, too much chatting, mostly about themselves…
Your workout seems kinda generic, so it's hard to understand how it's working…
You got hurt or it just got boring, so you gave up…
It's scary to know that there are so-called Personal Trainers out there that did a course on a weekend, online no less, and claim certification! Yikes!
Without the proper training and knowledge, there is the possible risk of a heart attack or injury and pain, to say nothing of what might happen if you already have comorbidities, right?
Why You Should Choose Back In Motion's Personal Training Program…
Here's why BIM Fitness and Performance personal trainers are the right and only choice for you. All of our trainers have a Bachelor's Degree and are NSCA (National Strength and Conditioning Association) certified.
Plus, we're the only Fort Myers personal training program, specializing in helping adults in their 50's, 60's and 70's, that is overseen by a Doctor of Physical Therapy.
The result is the safest and most effective solution on the market.
NSCA Certified, with the knowledge and experience to help you get results
Accountability, to make sure you get on the right track and stay on it
Nutritional Success System, designed specifically for you, ensuring your success, based on our proven system that has helped 1000's individuals
Overseen by a Medical Provider, providing safe and qualified oversight
Complimentary Initial Consultation, to review where you're at, where you want to be and how you're going to get there
Claim Your Free Fitness Consultation Today
We are confident that you will find exactly what you're looking for in our complimentary consultation.
This is a 30-minute and free appointment to see if we can help you, and if our services are right for you.
In this free consultation you'll get:
* All your questions and concerns answered
* A roadmap on how we may be able to help you achieve your ideal health
* Our nutritional blueprint (a guide on what's best for you to include in your plan and what to avoid, to results quickly, that last)
* and so much more…
Start your journey to better health and wellness by clicking here and secure your complimentary fitness consultation.
You have nothing to lose (well, except those extra pounds or inches) and everything to gain.