3 Myths About Youth Strength Training
You want your child to grow up strong and healthy. You know that strength training is beneficial for adults, but what about children?
There are plenty of misconceptions when it comes to youth strength training. The bottom line is that youth strength training is just as beneficial (if not more) to youth as it is to adults.
As long as your child has the proper support and does not overdo it, your child will improve his or her overall health through strength training.
When your child strength trains under the guidance of a professional youth trainer, he or she can grow up stronger, healthier, and more confident.
Don't let a myth prevent you from helping your child reach his or her full potential in fitness or sport.
Let's go ahead and bust these three most common youth strength training myths for good:
Myth #1: It Stunts a Child's Growth
One of the most common questions parents ask about strength training is if it stunts a child's growth.
We understand where this myth may have stemmed from: there have been a couple of very rare cases of children sneaking into their parent's home gyms, grabbing the heaviest weights they could find, and lifting them incorrectly without supervision. This can lead to a growth plate injury in a child which can stunt growth.
However, supervised strength training is completely different.
Youth strength training under professional guidance is completely safe and promotes healthy growth in youth.
A professional youth strength trainer tailors a child's strength training plan based on age, level of fitness, lifestyle, sport (if the child is an athlete), and other factors.
Typically, weights are not even used unless the child is older and/or training for a specific sport.
Many of the best strengthening exercises for youth are not those that use weights, but those that use resistance and bodyweight (such as planks, push-ups, and exercise band exercises).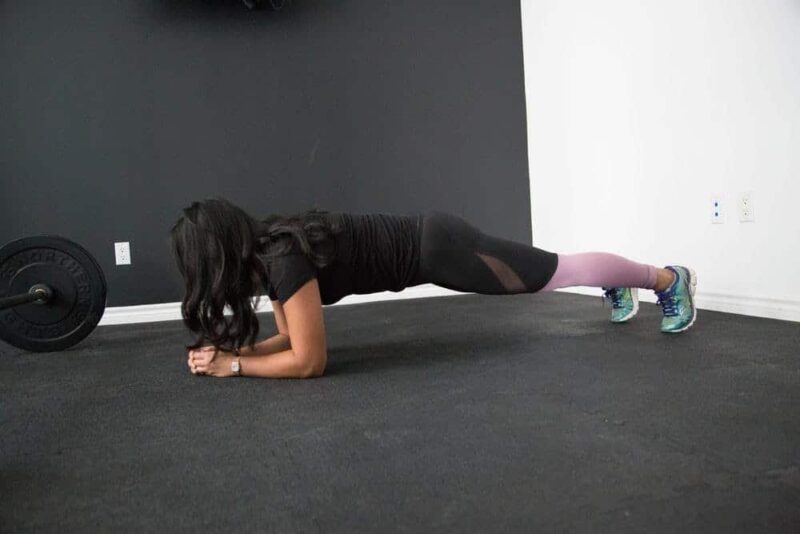 Photo by Sergio Pedemonte on Unsplash
In fact, strength training is scientifically proven to support children's growth.
The Department of Health and Human Services recommend that school-age children practice strength training at least three times a week.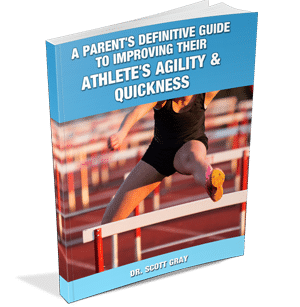 GET YOUR FREE REPORT
Free Special Report Reveals…. How to Increase Your Athlete's Agility & Quickness
Myth #2: It's Dangerous!
This myth could not be further from the truth.
Children can injure themselves by lifting heavy weights incorrectly and while unsupervised; however, a professional strength training program will make your child less susceptible to injuries.
Scientific studies have debunked the "It's Dangerous!" myth time and time again.
Photo by Ben Hershey on Unsplash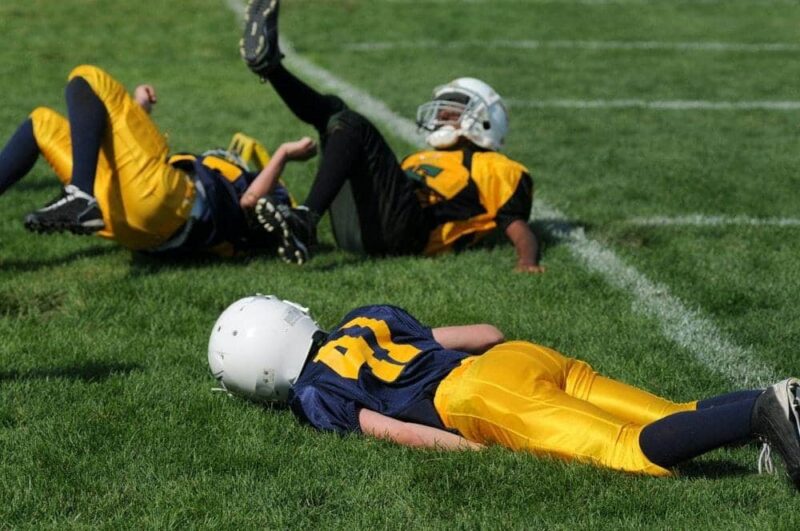 One recent research study highlights that strength training can prevent common activity-related and sports-related injuries, manage conditions such as diabetes, prevent or help treat obesity, and improve mental health.
Doctors from the Mayo Clinic recommend strength training to any child over the age of seven who can follow directions for proper technique.
Strength training not only strengthens the bones and muscles in a child's developing body – it can improve endurance, self-esteem, and sports performance.
Children who learn the proper strengthening techniques at a young age are less likely to get injured in sport and better equipped to safely perform exercises independently as they grow older.
Myth #3: A Lack of Testosterone Makes Strength Training Ineffective for Youth
This myth likely emerges from a misconception that you are only strong if you look bulky.
Testosterone is a major contributor to a bulky look – once your child passes puberty, he can gain more muscle mass to look big and bulky (if he desires).
However, muscular strength is totally different than muscular mass. A child does not need testosterone to have strong, healthy muscles.
Strength training is very effective for children who haven't reached puberty yet.
Children can still develop lean, toned muscles and strength. The exercises that your child learns through strength training will help them develop healthy habits from a young age.
Here's How Your Child Can Get Stronger in Just Weeks
Now that we've debunked the most common myths about youth strength training, you can see that strength training is actually an essential part of a healthy development.
Of course, you want to make sure that your child only enjoys the benefits of strength training and doesn't end up hurting themselves with heavy weights or incorrect technique.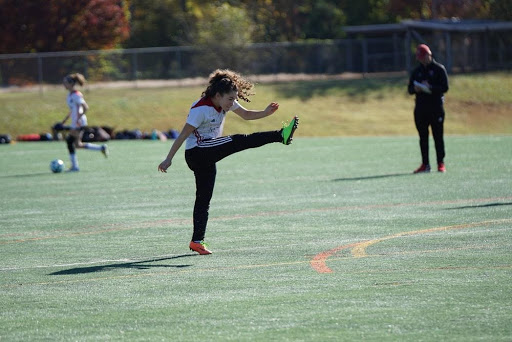 Photo by Jeffrey F Lin on Unsplash
Our youth strength training program in Fort Myers at Back In Motion Physical Therapy & Performance is one of the safest programs out there because it is lead by NSCA certified trainers and overseen by a Doctor of Physical Therapy.
We create personalized youth strengthening programs that will improve your child's health and fitness and help them achieve personal goals.
All of the youth who have completed our strength training programs have left stronger and fitter.
We will help your child reach health and sports performance goals in a positive, fun, and supportive environment.
Here's How We Can Work Together
Choose Which Option Works Best For You…
Option 1
Free Phone Consultation
If you're not quite ready to book an appointment yet, you might have some questions that you would like answered first. We would be happy to chat with you so we can be 100% sure that we can help you… just click the button below to request to speak to us on the phone!
Option 2
Inquire About Cost
We understand that some people want to find out a little more about the cost and appointment availability of our personal training and sports performance training programs before booking an appointment. If you want to know about our availability, then please just click the button below and complete the simple form.
Option 3
Free In-Person Consultation
We realize some people may be unsure if Back In Motion Physical Therapy & Performance is right for them. Are you wondering if it'll work or if we can help with your problem? If that sounds like you and you'd like to sit down with one of our team members to see for yourself how we can help you, just fill out the simple form below so we can answer your questions.