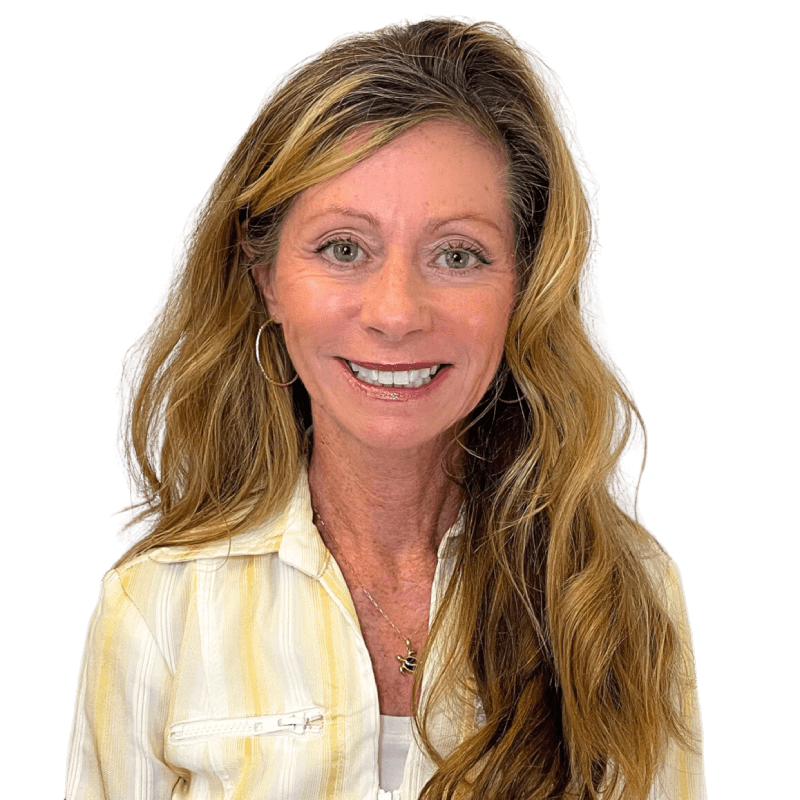 Tiffany Kersten
(Coach)
Tiffany moved to Ft. Myers Beach from the small town of Shawano Wisconsin in 1985.  She worked managing 3 hotels and a beach bar on Ft. Myers Beach for 10 years.  The Edgewater Resort, Breakers on the Gulf – the 1st original hotel on FMB, and the Eventide. These hotels later became the Days Inn, Howard Johnsons, the Ramada Inn, and Jimmy B's beach bar.  She owned a shell/Gift store and a wholesale company.  She then opened Hammerhead Beach Gym, which she operated for 25 years.  She has always been active with the community.  She was a former Shrimp festival Queen. She previously was an ambassador with the Ft Myers Beach Chamber of Commerce and she currently serves on the board for the Beach Kids Foundation. She finds it very rewarding to help others and bring smiles.  She loves to see others make improvements in themselves and therefore why she became part of the Back in Motion team. 
Outside the clinic, Tiffany enjoys the outdoors and being active.  She likes to workout, the beach, spending time with family and friends, fishing-boating, biking, shopping, golfing, playing pool, cornhole and bowling.  She always laughs and loves to clown around. 
 Favorites:
Place: Outdoors
Food: Mexican
Vacation Spot: Cabin Georgia
TV Show: The American Idol or Christina on the Coast
Film: Identity Theft
Guilty Pleasure Song: Kid Rock- All Summer Long
Celebrity: Sandra Bullock 
Book: Sudoku
Sport: Golf
Team: Green Bay Packers
Are You Ready to Get Back in Motion?
Here's How Most People Start Their Journey Towards Getting Back in Motion