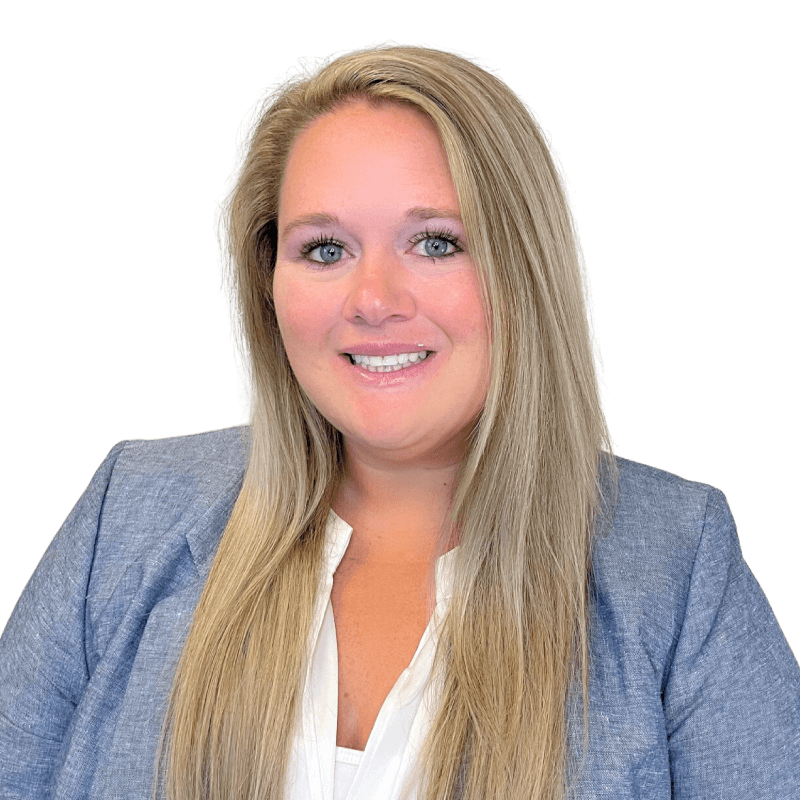 Dr. Jenna Carter
(Physical Therapist)
Dr. Jenna is from Green Bay, Wisconsin, and earned her Bachelor's in Athletic Training  (2018) from the University of Wisconsin- Eau Claire. She earned her Master of Arts in Teaching at Columbia College (2020), where she worked as an Athletic Trainer with Baseball and Women's Soccer. She received her Doctorate in Physical Therapy (2022) from the University of St. Augustine for Health Sciences – Miami campus.
Dr. Jenna became passionate about Physical Therapy late in high school after an athletic injury resulted in surgery. She chose to go into physical therapy to connect with patients and treat them as a whole rather than just their symptoms.  She enjoys helping others return to the things they love and stay independent.
Outside the clinic, Dr. Jenna enjoys paddle boarding, playing volleyball, and being with her dog Otis!
Favorites:
Place: Beach
Food: Sushi
Vacation Spot: Kauai, HI
TV Show: Grey's Anatomy
Film: Mean Girls
Guilty Pleasure Song: The Climb
Celebrity: Morgan Wallen
Book: none.
Sport: Football
Team: Green Bay Packers
Are You Ready to Get Back in Motion?
Here's How Most People Start Their Journey Towards Getting Back in Motion